The UK is too prudish: We should follow Munich's example and legalise public nudity
Nudity shouldn't be a crime, but something people can enjoy wherever they are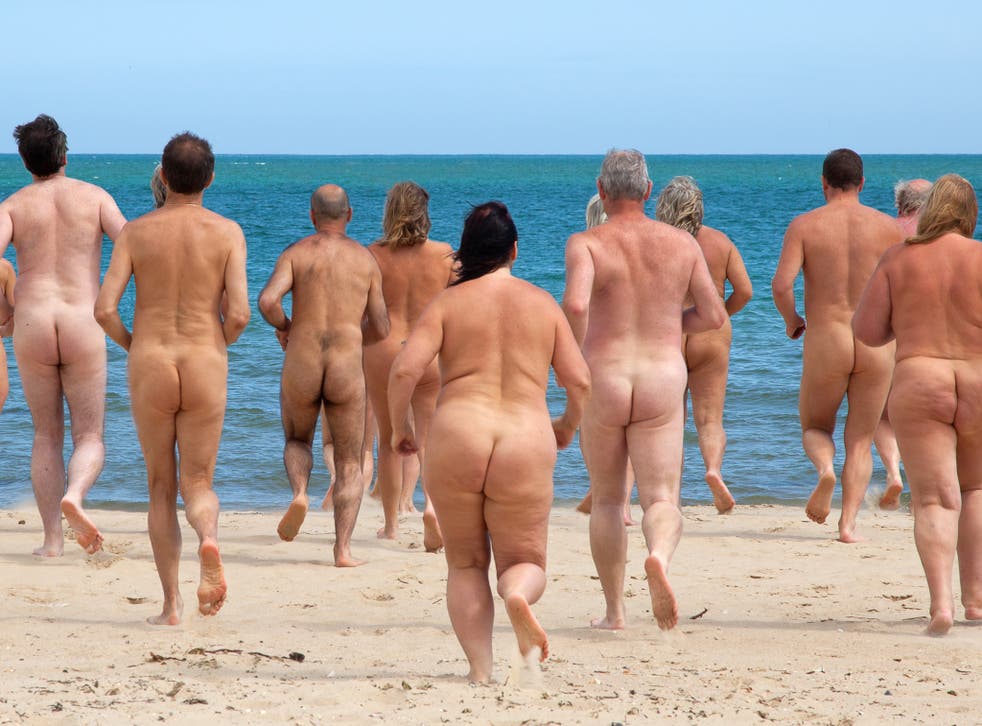 The news that public nudity has been legalised in Munich is good to hear. It's common sense thinking, and a public service to the city's naturists.
That said, the legal changes don't actually change anything. Nudity always has been legal in parts of Munich's Englischer Garten. However, after state-wide laws prohibiting nude sunbathing expired last autumn, the local authority decided to uphold the individual's right to undress in public, and create six designated nudist zones.
Munich's naturists can now walk around freely in these areas, and without fear of harassment. Their needs are being taken seriously.
By contrast, there are no such provisions for naturists in London. The only chance to do so takes place in a small pocket of Bloomsbury each Sunday, where there is a two-hour nude swimming session. However, there are no dedicated open spaces in the city.
Contrary to common perception, it's not a crime to appear naked in public. You only risk arrest if you undress with intent to cause distress, alarm or outrage – but this has never been the purpose of naturism.
Unfortunately, the laws regarding public nudity are not well-known, and naturists enjoying the pleasure of the sun on their skin have been arrested and harassed for no reason.
However, cases rarely reach court, and if they do they are usually thrown out. When this happens,large amounts of public money are wasted, and the reputation of the naturist is damaged, sometimes beyond repair.
Our culture is to blame. Our society is still obsessed with Victorian attitudes towards the body, and the idea that skin equals sex. In practice, very few people are "offended" by nudity. They may be surprised by it in unexpected places, but in context, it is all rather commonplace and easy to get used to.
According to Ipsos MORI, there are about four million naturists in the UK. We may be a minority, but we are still much bigger than most people think. What we have all realised is that nudity is good for you. It gives you a terrific sense of wellbeing, a positive body-image, and an excellent antidote to the stresses of daily life. It also provides a rewarding social experience, and gives like-minded, enlightened people the chance to relax together.
Take the World Naked Bike Ride. When it takes place around the UK every summer, the crowd cheers, takes photos, and brings children to the front of the crowd to witness the bare-bottomed parade.
For those nervous about getting naked, the anxiety often vanishes in a matter of minutes. And for anyone who does take the plunge, they often wish they had taken it sooner. So maybe I'll see you in Hyde Park one day - suitably undressed, of course.
Register for free to continue reading
Registration is a free and easy way to support our truly independent journalism
By registering, you will also enjoy limited access to Premium articles, exclusive newsletters, commenting, and virtual events with our leading journalists
Already have an account? sign in
Register for free to continue reading
Registration is a free and easy way to support our truly independent journalism
By registering, you will also enjoy limited access to Premium articles, exclusive newsletters, commenting, and virtual events with our leading journalists
Already have an account? sign in
Join our new commenting forum
Join thought-provoking conversations, follow other Independent readers and see their replies