There's an epidemic of missing people of colour who aren't photogenic enough for us to find
While her disappearance is no doubt a huge tragedy, we have to wonder why it is Madeleine McCann, a pretty white girl, who has captured the sympathy of the public, and not girls with names like Aamina Khan, Elizabeth Ogungbayibi, or Folawiyo Oladejo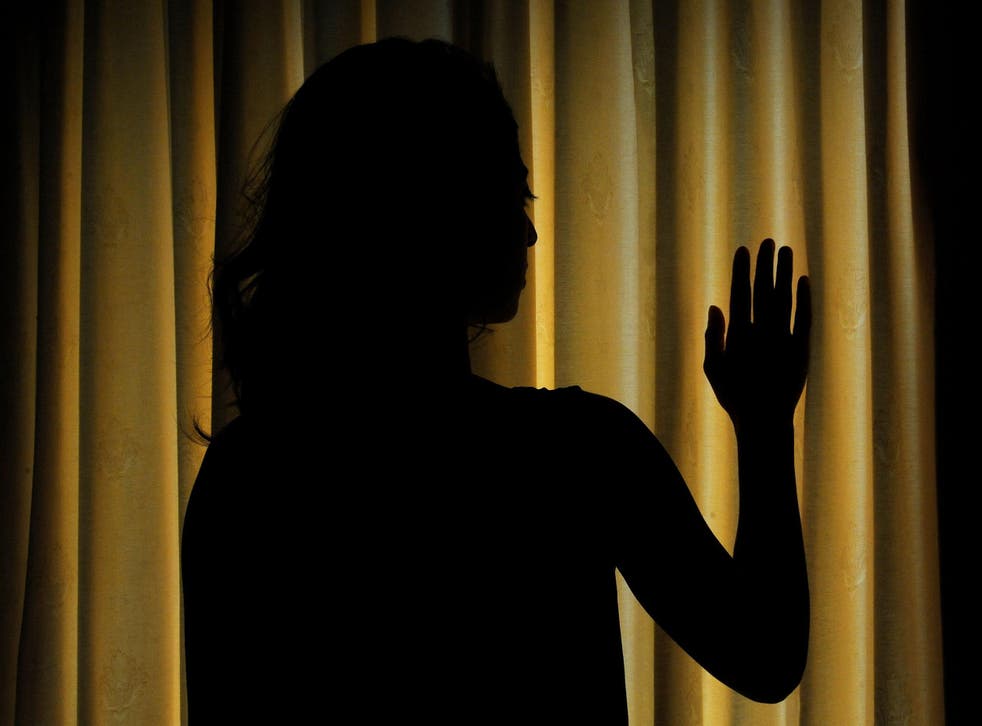 As a child, I watched family members laid to rest with nothing but a sheet of white cloth around their bodies. We go to the earth as we come from it — naked and equal. Only, the imposed hierarchy after one's birth can impact greatly on the manner in which we receive a person's passing.
When I worked in the press office of a North London hospital, we braced ourselves for the national chaos that would transpire from the case of a toddler who had been brutally abused during his short life and first flagged to social services by the Trust with whom I was employed. The boy was eventually murdered, and his abuser was his mother's boyfriend.
Of course this was the case of Peter Connelly, better known as Baby P — his almost white hair and bright blue eyes would look up into the camera, and at our accumulative horror, in a photograph that was magnified across national papers for many months.
The furore was entirely justified. This child was failed by a system that stretched further beyond Haringey social services and understaffed local hospitals. But at the same time children such as Hylene Essilfi, Deraye Lewis, and Amaraye Bryan were all taken by the same unspeakable male violence that had cut short Baby P's life. Where was the outrage, public concern, and grief for their deaths?
Currently in the UK, Fatima Olodo is missing. So are Lan Pham, Jasvinder Kaur, Reneisha Brown, Ramla Malo, Gina Lander, Aaya Al-Saedi Aqueel Abdulwahi, Tiana Medaini, Fatima Mohamed-Ali, Safia Abdi, and Payera Begum. Elizabeth Chau remains missing since 1999, in a case that was linked to serial rapist, Andrzej Kunowski and has since been re-opened by the police. Others are noted on website missingpeople.org.uk for all UK based missing people, and also missingkids.co.uk. You can circulate information and photographs of missing women, children, and men of colour on your social networks and contact your local and national media directly with any information you may have.
In America, 64,000 black women still remain missing. It is an alarming number with little to no public concern or coverage. This is not simply a matter of not having enough hours in the day to report, but the very same erasure of humanity that allowed Daniel Holtzclaw to target and rape 36 black women with the knowledge that no one would care for women who do not fit a certain narrative. It is a system that abusers have worked to use to their advantage, mirrored again in the lives of black women taken by the police who still struggle for the same posthumous recognition and fight as their male counterparts.
Summer 2013, Ohio: the bodies of three African American women are found. Would the revelation of a serial killer and the tragedy of his victims have garnered wider coverage, many asked at the time, had his victims been white? It's not a scandalous question. Nor is the answer likely to be a surprise.
The faces of white, middle class men and women have been plastered across our screens and magazines for so long that even in death or when missing it is a blonde, light-eyed face we expect to see.
To truly understand why, you would first have to see that news and fiction are born of the same setting, certainly in terms of the systematic racism that feeds into characterisation. Think of the black characters you have watched in films and television shows over the decades — heavy-chained, low-slung-trousered shooters and criminals. Think of the Arabs — baying for Western blood, with their suspicious packages and guns firing into the air.
Then bring to mind love stories, tales of humour, of ambitious success, and friendship. Remember that the actors and their characters are well -spoken and white. It is a narrative we have become accustomed to, one from which even the news won't stray.
The multi-year coverage of Madeleine McCann's disappearance was often cinematic in its reporting, told to us in every step as though an enthralling and gripping thriller. Such fascination and importance has never been given to the Trang Nguyens or Hafsa Tarambis of this world. How can the public empathise with children like this when they have been faceless all their lives?
This phenomenon was aptly described in Joy Goh-Mah's 2013 article 'Why are black female victims seemingly invisible?': "In the UK, if asked about cases of missing children, most will be aware only of the disappearance of Madeleine McCann in 2007, despite a child being reported missing every 3 minutes. While her disappearance is no doubt a huge tragedy, we have to wonder why it is Madeleine McCann, a pretty white girl, who has captured the sympathy of the public, and not girls with names like Aamina Khan, Elizabeth Ogungbayibi, or Folawiyo Oladejo."
The simple fact is that one single white child's story can dominate news coverage for years while few in the public domain are aware of how many children of colour are victimised, missing or murdered.
How many more women and children of colour will be victimised before the mindset that only white lives are worthy of comment is overcome? We have fallen into a system that only pays attention to whiteness — and a particular kind of whiteness, at that. This means that we then ignore the lives and deaths of the most vulnerable, to the detriment of us all.
Chimene Suleyman is a columnist for Media Diversified and an original version of this article appeared on their site here. This amended version has been republished with permission from the author
Join our new commenting forum
Join thought-provoking conversations, follow other Independent readers and see their replies