A snap general election is the only way we can heal our Brexit wounds
But now, nearly six months on, that trust is on the verge of collapse once again. Vacuums in politics are dangerous and allow extreme and authoritarian rhetoric to take hold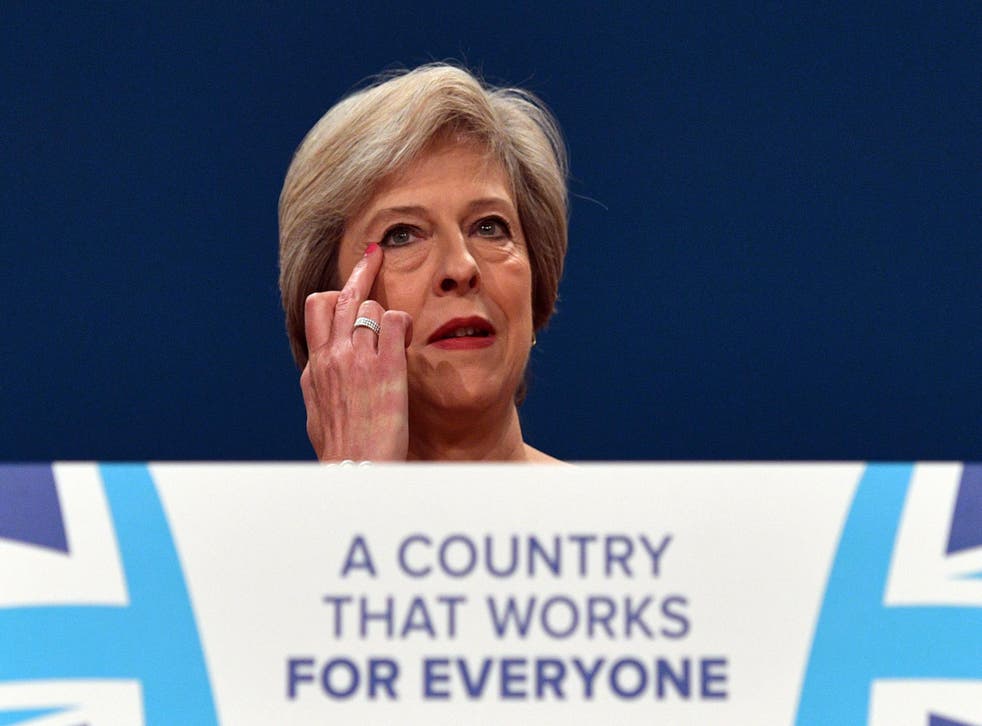 A woman who wins a case in the High Court is bombarded with rape and death threats. Judges ruling on a point of law are paraded as "enemies of the people". A Cabinet minister describes those same judges, whose independence is part of this country's centuries-old constitution, as trying to thwart democracy. Has British politics ever felt this toxic?
Whichever way you voted on 23 June, the referendum seemed to be a healthy day for democracy. More than 30 million people voted, including many of those who normally feel disenfranchised in elections. For a moment, the referendum had restored public trust in politics that had collapsed in the wake of the expenses scandal. It was a straightforward ballot, and the result was clear.
But now, nearly six months on, that trust is on the verge of collapse once again. The failure of Theresa May to make clear what Brexit really means, and her determination to trigger Article 50 to withdraw from the EU without spelling it out, is partly to blame. Her evasiveness has created a vacuum in which no one knows what is going on: ignorance reigns.
Vacuums in politics are dangerous, and allow extreme and authoritarian rhetoric to take hold.
Landmark Brexit Ruling: What happened and what happens next?
Yet May is not the only Prime Minister responsible for the current mess. Under David Cameron's lead, the Remain side failed to make a plan for Brexit because they refused to believe it would happen. The Leave campaign were divided on what Brexit would really involve and gave a misleading account of its attractions in order to seduce voters. As a result, no one was clear about whether Brexit would be soft or hard, leaving the UK with access to the single market or without.
While everyone should respect the result of the referendum, the challenge now is for politicians, from the Prime Minister down, to start being honest and clear – or risk squandering any public trust that remains.
For a start, May should recognise that the High Court ruling on allowing Parliamentary scrutiny of Brexit is the right decision under our law. She should then stop trying to balance the competing desires of left and right in her own party and set out, for the good of all voters, what Brexit will mean: soft or hard. Then she should seek a mandate for this by calling a snap General Election.
The resignation of the Tory MP Stephen Phillips who, despite being a Leave supporter, wanted Parliamentary scrutiny of Brexit, was a harbinger of the discontent across politics with the current confusion. It makes an early election more likely, because Ukip could win his Lincolnshire seat and cut deeper into May's tiny majority. The Prime Minister should want her own mandate and must be tempted by the prospect of a comfortable Commons majority to implement her own agenda. But a snap election would also be the best thing for the health of British politics.
Brexit Concerns

Show all 26
While referendums, which by nature pose a black or white choice, inevitably end up dividing a nation and leave a large proportion of voters feeling robbed, general elections have a more cleansing, settling effect. There are some who oppose our first past the post system, but it's the one we have and not many can describe our election results as unfair. The EU referendum campaign was short on facts and high on hysteria, on both sides. An election campaign would force all parties to draw up manifestos, and make pledges on which the winner will be held to account.
There would be a proper debate on Brexit, because we would know what it really means. The debate would be elevated out of the toxic swamp where it currently resides into the clean, fresh air. Amid all the talk about the sovereignty of the British people, the Prime Minister should let them have their say – but this time with full knowledge of all the facts.
Register for free to continue reading
Registration is a free and easy way to support our truly independent journalism
By registering, you will also enjoy limited access to Premium articles, exclusive newsletters, commenting, and virtual events with our leading journalists
Already have an account? sign in
Register for free to continue reading
Registration is a free and easy way to support our truly independent journalism
By registering, you will also enjoy limited access to Premium articles, exclusive newsletters, commenting, and virtual events with our leading journalists
Already have an account? sign in
Join our new commenting forum
Join thought-provoking conversations, follow other Independent readers and see their replies