Everything Theresa May planned for the benefits system needs to change because of what Brexit Britain will look like
The Institute for Fiscal Studies calculates that 11.5 million families, who were originally due to lose an average of £260 a year, are now likely to lose £360 because of higher inflation. The Government will save £4.6bn instead of £3.6bn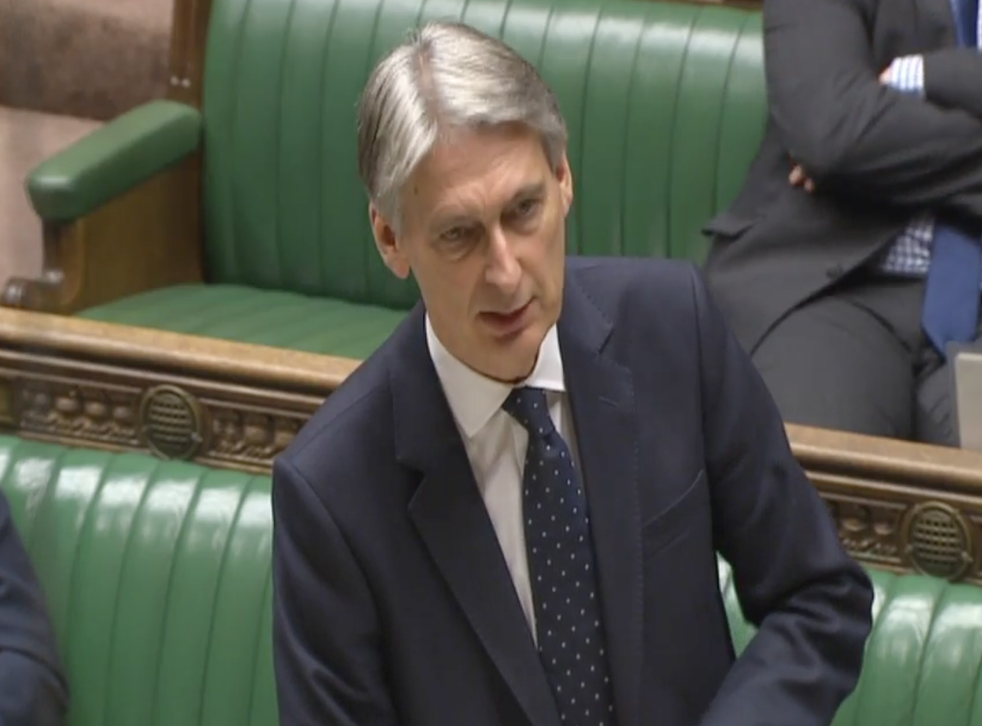 Damian Green, the One Nation Conservative appointed Work and Pensions Secretary by Theresa May, has started to smooth some of the rougher edges of what can be a tough benefits system – as anyone who has seen Ken Loach's I, Daniel Blake knows.
People with the most severe health conditions on Employment and Support Allowance will no longer face reassessments. On Wednesday, Green announced that jobseekers who are homeless or have a mental health condition will have immediate access to hardship payments if they are hit by a benefit sanction.
While these are welcome steps, the big picture emerging under the May Government is less flattering. We will know more about its intentions towards those on benefits next week when Philip Hammond delivers his Autumn Statement, the first economic update since the Brexit vote.
May pressed the Chancellor to do something for the "just managing" classes she promised to champion on becoming Prime Minister. After some tense negotiations, measures such as a freeze in fuel duty, cuts to air passenger duty and more help with childcare costs seem to be on the agenda.
Theresa May refuses to say she will defend judges from press attacks ahead of Brexit judgement
Green has promised no further welfare cuts before the next general election. But that is not as generous as it sounds because £12bn of cuts are already in the pipeline. They include almost £3bn from reducing work allowances under Universal Credit – the amount families can earn before their benefits are scaled back. About three million people will lose an average of £1,000 a year, reducing the incentive to work for those striving that May wants to help.
Regarding these people as "claimants" misses the point; about two in three children growing up in poverty have at least one parent in work. The biggest challenge on welfare is in-work poverty, not so-called scroungers.
Hammond should stop the cut to work allowances by switching some of the £8bn earmarked for income tax cuts for the middle classes, which are likely to go ahead because they were promised in last year's Tory manifesto. By 2020, the threshold for the 40p higher rate will rise to £50,000 and the personal allowance to about £12,500.
Iain Duncan Smith, no stranger to harsh decisions when he was Work and Pensions Secretary, argues that the tax cut fund would be better spent on preserving work incentives for the low earners who get state top-ups. He said about 75 per cent of the gains from the higher personal allowance would go to people in the top half of the earning scale, while 70 per cent of those in the bottom half rely on Universal Credit and would receive only 25 per cent of this tax cut.
The other measure Hammond should reverse is a four-year freeze in working age benefits lasting to 2020. A freeze was easier to justify when inflation was close to zero. But, despite this week's slight fall to 0.9 per cent, it is expected to hit 3 per cent next year.
The Institute for Fiscal Studies calculates that 11.5 million families, who were originally due to lose an average of £260 a year, are now likely to lose £360 because of higher inflation.The Government will save £4.6bn instead of £3.6bn.
The most ridiculous reasons people had their benefits sanctioned

Show all 16
One purpose of the welfare system is to provide a minimum standard of living. It seems wrong that benefits will not reflect the higher cost of food, energy and fuel as a result of the Brexit vote.
If Hammond sticks to the freeze on working age benefits, it would compound the generational unfairness in the system because the state pension will still be protected. Under the "triple lock", it rises by 2.5 per cent, earnings or prices, whichever is higher – a win, win, win for pensioners.
Spending on the state pension is estimated at £4.5bn higher than if it had been linked to earnings. The cross-party Work and Pensions Select Committee describes the "triple lock" as "inherently unsustainable" . Again, Hammond and May will feel bound by the Tory manifesto pledge to keep it. But they are unlikely to repeat the promise at the next election and so could argue that new times justify earlier action to help struggling younger adults.
Revealingly, May told the Commons this month: "There are many families struggling to make ends meet who are paying for the benefits of others. I want a system that is fair to them as well." Yet these are often the same people.
Cynics might suspect that May judges those "on benefits" unlikely to vote Tory, while the "just managing" classes above that level are classic floating voters who supported Margaret Thatcher and Tony Blair. The Autumn Statement is an opportunity to prove such cynics wrong. But I doubt the Government will take it.
Join our new commenting forum
Join thought-provoking conversations, follow other Independent readers and see their replies