Theresa May is right: if we let someone drop 'Easter' off an egg hunt, we may as well hand Britain to the jihadis
I've heard that next year Cadbury eggs will be advertised on a homemade film by a man in a mask with a sword screaming: 'Creme Eggs, they're infidel-icious!'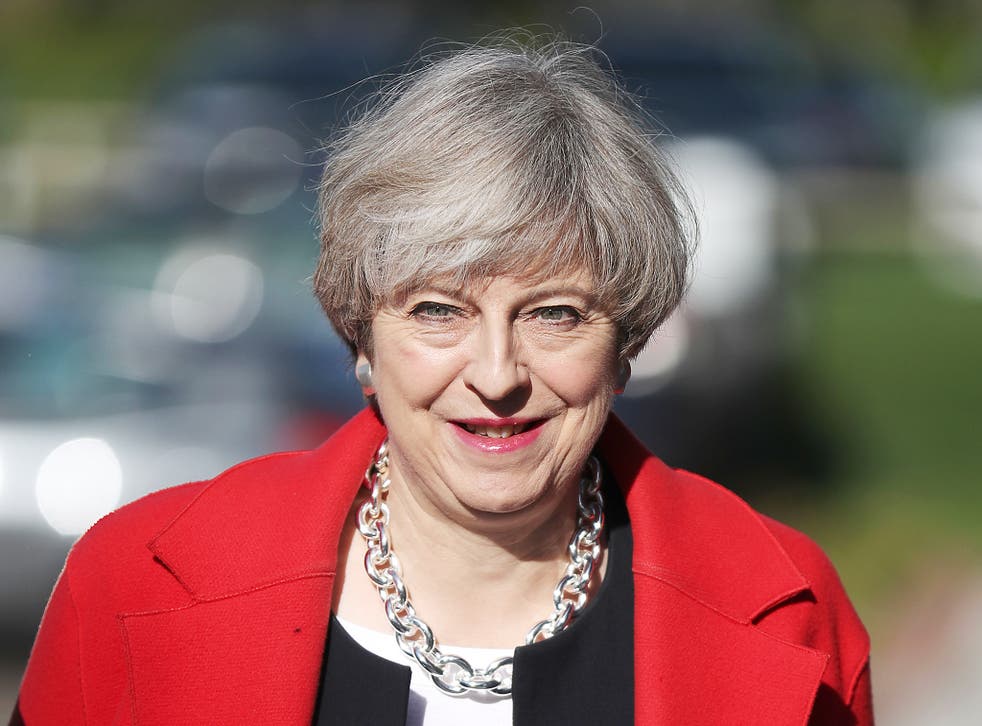 I can understand the anger from people who are furious at the National Trust for advertising an egg hunt without putting the word "Easter" before it.
Because sadly this is one more step in a common trend. Last week the RAC omitted the words "Our Lord and Saviour Jesus Christ who died upon the cross for all our sins" from its suggested route to Cardiff. I was offended and disgusted, and certainly won't be using the M4 as they advise.
Harvester restaurants list three separate salad options, with no mention of the resurrection in any of them, not even the one with beetroot. And yet this is supposed to be a CHRISTIAN country.
This follows the shocking decline in mentions of Easter on Christmas cards, with many making hardly any references to it at all.
Predictably Jeremy Corbyn is planning to stand through the whole of an Easter Parade without eating a single egg, the disrespectful atheist.
Theresa May calls 'Easter' egg hunt decision ridiculous
And this disturbs us because the religious aspect to Easter is central to most people's thinking. Whenever anyone butters a hot cross bun they reflect on the serenity of the Lord Jesus at the Last Supper through to the betrayals of his disciples, and the sins of Pontius Pilate and the Roman crowds that welcomed his crucifixion. And we give an extra thought to the effect on Saint Peter if it's toasted.
This is why so many people are furious. Because once you're told about a word missing from an advert for an event you previously had no idea existed, it's hard to carry on.
The National Trust have tried to defend their actions, by pointing out it isn't true they omitted the word Easter, but what difference does that make? If we can't condemn an organisation for omitting a word they haven't omitted, we've lost the true meaning of Christianity.
The assumption is the National Trust left off the word because they don't wish to upset other faiths, especially Muslims, and this is one more step towards the organisation being firmly in the hands of jihadis.
Cadbury has joined in, too, so next year their eggs will be advertised on a homemade film by a man in a mask with a sword screaming: "Creme Eggs, they're infidel-icious!"
If there's one thing we know about Jesus, it's that he was always livid when he thought someone had left a word out, regardless of whether they actually had. In the book of Luke for example, "the fishermen came unto the LORD, and they did offer their fish unto him. But the LORD did turn away saying, 'Why does the board upon which the price of your fish are written not mention it's Friday?' And so he did call Radio 5 and say unto the phone-in presenter: 'It's coz we don't want to offend the bloody Muslims, we're living under sharia bloody law, Nicky.' And the fishermen did say unto the LORD: 'It does say Friday, just here, look.' And the LORD said, 'That remains not the point' and cast them into the desert."
Maybe the solution is that anything that happens between March and May should be called an Easter Easter event, so if someone doesn't see one of the Easters, there's another one to make sure no one's offended.
Easter Beauty Treats

Show all 8
This is why the Archbishop of York told us missing the word Easter off a Cadbury's Easter egg hunt is "tantamount to spitting on the grave of the founder of Cadbury". But the Archbishop doesn't go far enough. It's literally worse than digging up his corpse in a devil-worshipping ceremony broadcast live to his descendants while melting the world supply of fruit and nut bars.
It's especially upsetting because the founder was a Quaker, and Quakers are known for their extreme anger, and insistence that the path to God involves wild exaggerations involving minor misdemeanours that didn't actually happen.
Cadbury responded to complaints by pointing out they do mention Easter prominently on their products, and it even gets a subtle mention on their website Easter.cadbury.co.uk – but that hardly makes reference to Easter at all. If they had any respect their website address would be easter.crucifix.forgivethemfather.ascend.judasisatraitor.co.heaven.
So if they truly wish to make amends, they should inscribe the word Easter on every individual Malteser for a year.
The Prime Minister was "furious" and countless commentators have been angry and fuming, which is understandable. If an anger management consultant had a client who said, "I was furious this week, and destroyed my street with a flamethrower. It started when I heard the word Easter may be missing from a website about an Easter egg hunt," the therapist would say, "I wouldn't worry about that. Letting off steam after extreme provocation like that is healthy."
Amazing chocolate creations by French pastry chef
The outrage is also welcome, because usually it's the left and liberals that get accused of worrying all day about people being offended, so it's handy to share the offence out.
There are so many columnists who complain you can't say anything these days without upsetting some minority, and they all seem to have changed their mind, and decided it's healthy to be offended.
They might get a taste for it, and Ukip spokesmen will spend all day sending round online petitions demanding bans for anyone they feel has offended vegans or the trans community.
And instead of worrying about what Muslims think, the National Trust will call their event next year "The Hunt for Eggs in Order to Celebrate the Resurrection in Accordance with the Teachings of the Christian, that's CHRISTIAN, values, none of your twaddle that says Jesus was normal because this is BRITAIN and we love JESUS", otherwise we're giving in to religious mania.
Register for free to continue reading
Registration is a free and easy way to support our truly independent journalism
By registering, you will also enjoy limited access to Premium articles, exclusive newsletters, commenting, and virtual events with our leading journalists
Already have an account? sign in
Join our new commenting forum
Join thought-provoking conversations, follow other Independent readers and see their replies