Theresa May cannot complain if the EU holds her to her words on tax transparency
Those who argued for Britain to leave the EU did so on the basis that we would be a buccaneering, free-trading nation, paying our way in the world; not some kind of bargain-basement bucket-shop money-laundering outfit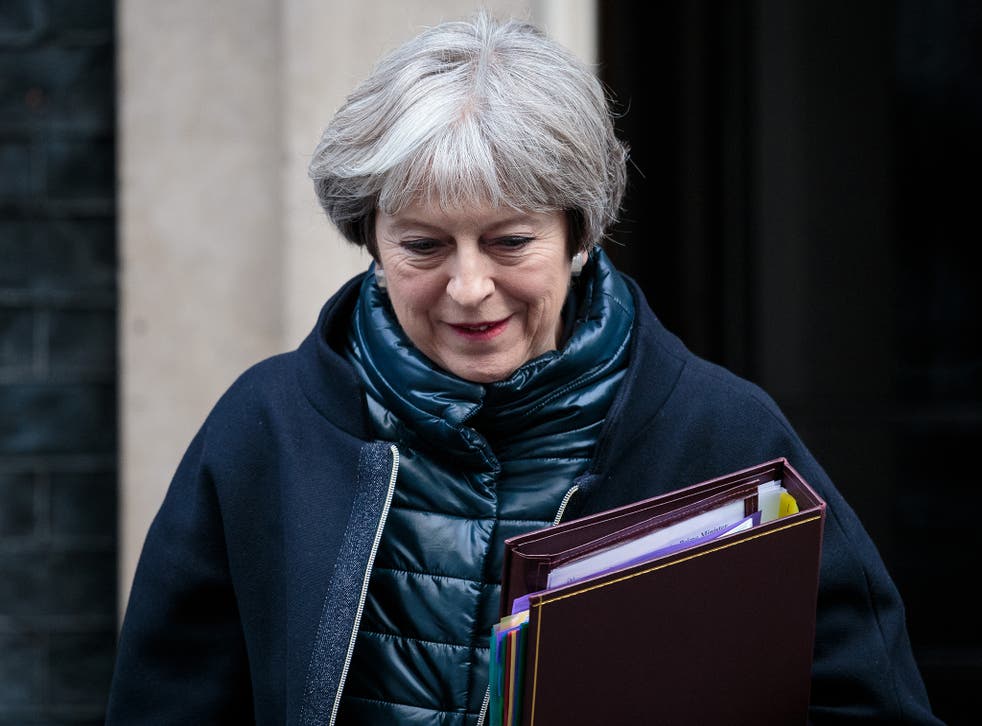 A week after she became Prime Minister, Theresa May responded to the furore over Sir Philip Green, the former owner of BHS, using offshore companies by ordering a "crackdown" on the use of tax havens in her drive to "reform capitalism".
Two months ago, after the leak of the Paradise Papers suggested that British territories were still being used for tax evasion and artificial tax avoidance, she said the Government was already working on "greater transparency" in British tax havens.
So she cannot complain if the European Union seeks to bolster her effort. As we report today, the European Commission is looking at whether it should add British territories to an EU list of "uncooperative" tax jurisdictions. Surely she should welcome this concerted attempt to crack down on tax secrecy?
'Tax havens': The 17 countries blacklisted by the EU
She cannot be surprised – can she? – if some EU leaders see the threat to add British territories to the list as leverage in the Brexit talks. It was her Chancellor, Philip Hammond, after all, who said that Britain might consider a "competitive" low-tax model if it were shut out of the EU single market.
No wonder one official told The Independent the EU would "go after" British tax havens. Nor does Ms May have any right to be offended that another official told us that the UK Government must ask itself if it wants to fly in the face of British public opinion on tax avoidance.
Ms May and Mr Hammond are hoist with their own rhetoric. They say they want greater tax transparency and, since Mr Hammond's remarks about being "forced to change our economic model" a year ago, they have insisted that they do not see the UK's future as being a giant tax haven off the coast of the EU.
UK news in pictures

Show all 50
The Brexit negotiations offer the chance, therefore, for the UK Government to demonstrate its good faith. It could show that it is indeed taking the most stringent action against tax evasion, and that the British Overseas Territories in danger of being added to the EU's list are doing everything they can to comply with reasonable demands for openness.
Those who argued for Britain to leave the EU did so on the basis that we would be a buccaneering, free-trading nation, paying our way in the world; not some kind of bargain-basement bucket-shop money-laundering outfit.
We cannot complain if the EU side holds us to our declarations of high principle in the Brexit talks. Theresa May is under an obligation to deliver on her promise to turn away from the unacceptable face of capitalism.
Register for free to continue reading
Registration is a free and easy way to support our truly independent journalism
By registering, you will also enjoy limited access to Premium articles, exclusive newsletters, commenting, and virtual events with our leading journalists
Already have an account? sign in
Register for free to continue reading
Registration is a free and easy way to support our truly independent journalism
By registering, you will also enjoy limited access to Premium articles, exclusive newsletters, commenting, and virtual events with our leading journalists
Already have an account? sign in
Join our new commenting forum
Join thought-provoking conversations, follow other Independent readers and see their replies