Theresa May and Jeremy Corbyn have colluded in a conspiracy of silence over Brexit. I'll tell you the truth
It would be laughably absurd if it weren't so desperately serious, because both politicians have made fateful choices about Britain's future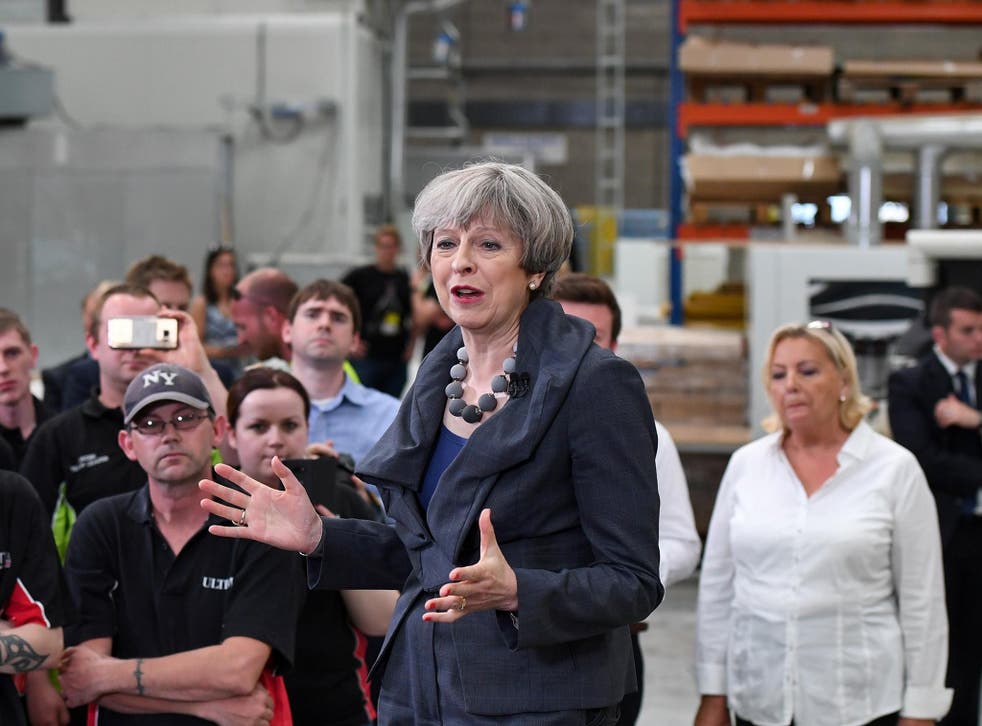 With just two days left before voters go the polls, let's remember why this general election was called in the first place. It's seven long weeks since Theresa May declared that the challenges of Brexit meant she had no alternative but to call a snap election. Indeed, just last week she insisted that Brexit is "the one, fundamental, defining issue" of the entire campaign.
She was right to say so – but when it comes to spelling out the consequences of Britain leaving the European Union, May has ducked every opportunity.
She isn't alone in this dereliction of democratic duty. The Prime Minister has been joined by Jeremy Corbyn in evading all meaningful scrutiny of their Brexit plans, if indeed they have any.
All we hear from May are endless boasts of her supposed strength and stability and this spurious claim that every vote for her will somehow strengthen her negotiating hand in the Brexit talks. All we hear from Corbyn is a shopping list of everything for everyone, where no one is expected to pay for anything. It would all be laughably absurd if it weren't so desperately serious, because both of them have made fateful choices about Britain's future.
Pull Britain out of the Customs Union and the Single Market; abruptly bring an end to freedom of movement; deny the people any chance to decide on the final deal. May and Corbyn are in total agreement. It has been one of the most cynical acts of political collusion between the two larger parties in a generation, and it has made a mockery of the Prime Minister's insistence that this is a general election about Brexit.
Mark Steel: Theresa May sees the election as a distraction from thinking about Brexit
As people prepare to vote on Thursday, they deserve to know the consequences of the hard Brexit that May has chosen and Corbyn has endorsed.
Just look at the evidence. Last week we learned the grim news that while the UK was the fastest-growing economy in the G7 in 2016, in the first quarter of 2017 we're now the joint slowest with Italy. Since June 2015, the pound has suffered a dramatic 20 per cent fall against the euro and a 19 per cent fall against the dollar. Inflation, which registered at zero at the time of the referendum, today stands at 2.7 per cent – the highest level since September 2013, and it is predicted to go higher.
With average earnings growth failing to keep up with prices, consumers are already beginning to feel the Brexit squeeze as energy bills, the price of petrol, and the cost of clothes all rise. It's enough to make anyone need a fortifying glass of wine, but last week it was reported that the average price of a bottle of wine has hit its highest price ever.
These are not forecasts. This is not "talking down" Britain, as Theresa May's slavishly loyal foot soldiers will tell you. These are cold economic facts. The Brexit slump, which will affect each and every one of us, is just around the corner.
Then there are the unknowns. How will the NHS cope when thousands of highly skilled and hard-working nurses and doctors from non-UK countries, who now tell us they no longer feel welcome, return home? Not one word on that. What will be the effect on the economy when German engineers, Danish architects and Hungarian truck drivers fall victim to May's illogical pledge to drive immigration down to the tens of thousands? They haven't a clue.
How will Britain be kept safe after Brexit? May has vowed to pull Britain out of the jurisdiction of the European Court of Justice, a decision that means we will no longer enjoy current levels of access to vital EU-wide databases of criminal activity. What does this mean for Britain's security? Theresa May refuses to say.
As Brexit talks commence she will need to compromise. She will need to be agile. She will need to be sure-footed. But Theresa May's brittle performance during the campaign – notably the embarrassing U-turn on the "dementia tax" and the bizarre accusation of a "plot" in Brussels – has left many people questioning whether she is a suitable candidate to lead Britain in the most complex negotiations it has ever faced.
In pictures: European parliament Brexit discussions

Show all 12
So, as people up and down the country prepare to vote on Thursday, they should be aware that the country is currently trapped on a path, which, if left unchallenged, will lead us to a Britain of lower trade, reduced prosperity, rising prices, a weakened NHS and undermined security. It is a bleak prospect and a grim future – one that Theresa May has chosen for us by setting us on the riskiest possible path to Brexit, a path that Jeremy Corbyn has fully endorsed.
It is not a future that I want for this great country, for my children or for the many young people in this country who last June voted to remain in the European Union.
Only the Liberal Democrats will fight for a brighter future for Britain, provide the strong and principled opposition that this country so desperately needs, and give people the chance to have a say on the final deal. This election really is about Brexit. Just don't let it be the Brexit of May or Corbyn.
Nick Clegg is the former Liberal Democrat Deputy Prime Minister
Join our new commenting forum
Join thought-provoking conversations, follow other Independent readers and see their replies