Theresa May's mental health speech isn't anything new - she's fixing problems the Tories created in the first place
Her speech seemed to forget the cuts to benefits which many people with mental health difficulties relied upon; the erosion of local authority funding leading to closure of local services; and the slow decay of funding to the NHS to support those with long term mental health needs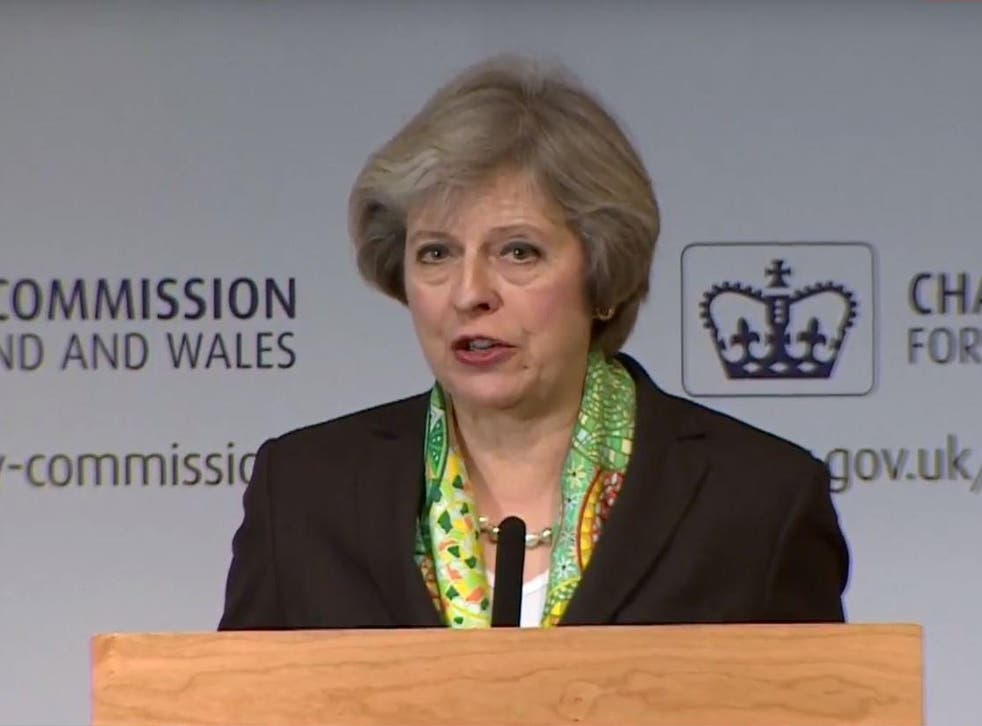 Prime Minister Theresa May announced today a number of new policies aiming to help people who experience mental health difficulties. Speaking at The Charity Commission she fleshed out a new direction for her government that that means "going further to help those who have been ignored by government for too long".
In reality, the PM was accepting the recommendations of the Mental Health Taskforce Five Year Forward View for Mental Health for the NHS in England, as her predecessor David Cameron had also done a year earlier.
Theresa May sets out vision for a 'shared society'
Thrown into this were some other goodies. These included: a green paper on Children and Young People's Mental Health Services; mental health first aid train for schools; the reconfirming of a programme to help young people support their peers; an extension to digital mental services (mostly already pre-funded); work around employment and mental health; and an extra £15m to extend the provision of alternative places of safety and a restatement of the commitment to suicide reduction.
Nearly a decade of concerted work, much of it funded by the coalition government and beyond through national campaigns like Time to Change, has driven mental health up the agenda as a social concern. The message that people with mental health difficulties should not be discriminated against has stuck. This is what creates a particular political opportunity for those wishing to be seen to be doing a public good. Although, people with mental health difficulties actually tend to be poorer, unhealthy and to rely upon public services more, the general public has accepted mental health difficulty does not respect demographic boundaries and that doing something to help people with mental health difficulties is "a good thing".
As such these policies may be seen in a positive light by the general public. However, this is to forget the long term cuts made by the Conservatives to benefits which many people with mental health difficulties relied upon; the erosion of local authority funding leading to closure of local services; and the slow decay of funding to the NHS to support those with long term mental health needs. All of these measures only served to exacerbate the mental health crisis in the UK. In 2016, austerity policies were described as "profoundly disturbing" to the nation's mental health in a letter signed by hundreds of psychiatrists and psychotherapists.This gap between public goodwill and detailed knowledge makes mental health the perfect area for a politician who wishes to be seen to be doing unequivocal good. If she's fixing a problem, it is one that her party helped to create.
It is no mistake that the policies announced today focus on young people, work and digital services heavily. These are the areas where mental health is most filled with hope, where the beneficiaries seem less complex or disturbing. There is little discussion of the lives of those with more severe mental health difficulties. These are those of us with mental health difficulties for whom austerity has hurt directly, the people who will not 'get better' and who will always need support from the state. While these policy announcements represent potential improvements for some, the rest of us are left high and dry.
Join our new commenting forum
Join thought-provoking conversations, follow other Independent readers and see their replies