Theresa May's first job is to tackle David Cameron's toxic Brexit legacy and save the United Kingdom
If Scotland voted for independence we would lose its tax base, putting our defences and overseas aid contributions at risk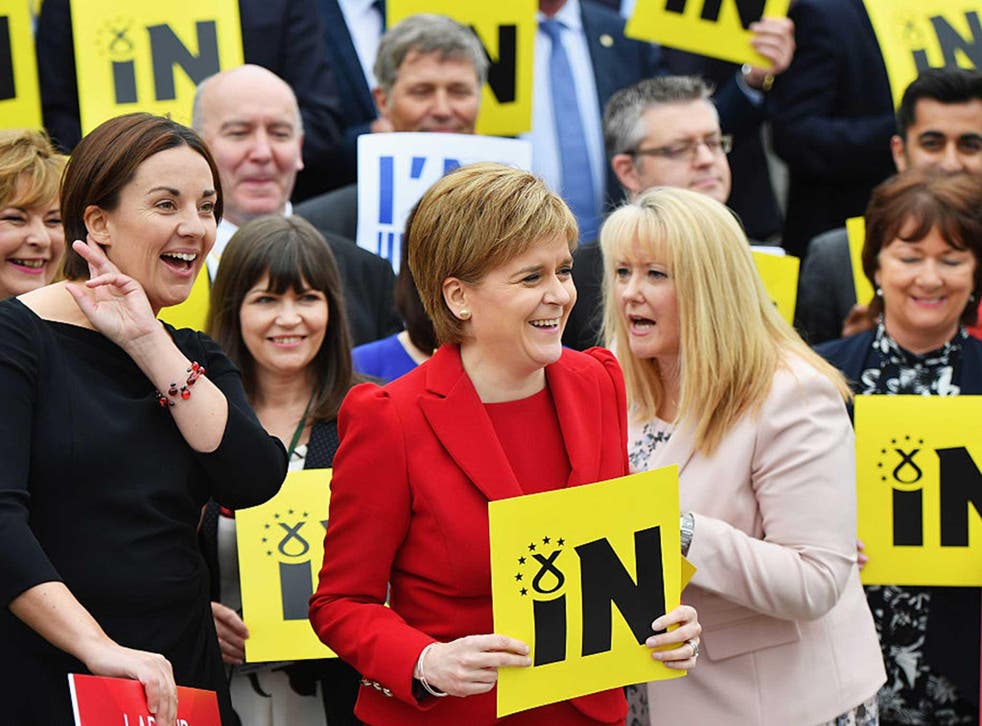 The sudden selection of Home Secretary Theresa May as the new UK Prime Minister will see her move into Downing Street later this week. The first item on her agenda is huge, in tackling the damning legacy of David Cameron – the British exit of the European Union and potential unravelling of the the UK itself.
This is a huge political task for May. The tragedy is that this political inheritance was by no means inevitable, stemming as it does from Cameron's own unwise decisions in office. The EU referendum was called of personal choice and reflected in large part his concerns in 2014, before the last British general election. The country has moved on, but Theresa May is left with the consequences of his thinking two years ago.
The implications for the future of the UK cannot be underestimated. Our current constitutional settlement has become further destabilised with significantly increased likelihood of a second Scottish independence referendum vote, and also the possibility of greater political uncertainty in Northern Ireland.
Unlike England and Wales, both Scotland and Northern Ireland voted to remain in the EU last month. Scottish First Minister Nicola Sturgeon, the SNP Leader, has previously argued that the United Kingdom should only exit the EU if all four constituency countries (England, Scotland, Wales and Northern Ireland) individually voted to leave – an exceptionally unlikely scenario, as she well knows. Should the leave vote ultimately lead to the UK leaving the EU under May as prime minister – and she has already asserted that "Brexit means Brexit" – Sturgeon will be "high likely", in her own words, to seek a second plebiscite on Scottish independence. Given the strong attachment that many Scottish people have with the EU, it is quite possible if not likely that the country could vote for independence.
Indeed, the working assumption of some financial institutions is that Scotland could now vote for independence during the course of the current Westminster Parliament. For instance, Malcolm Barr at JP Morgan has indicated that a new referendum could be held by 2019 with Scotland potentially then launching its own currency. In Northern Ireland, too, where all parties except the Democratic Unionist Party campaigned for a remain vote, the results could have destabilising effects with Sinn Fein leading the charge.
The 6 most important issues Theresa May needs to address

Show all 6
For those who favour a strong United Kingdom in a reformed EU – no doubt the new Prime Minister included – these developments are immensely concerning. A weaker United Kingdom, as now seems likely, would no longer punch so strongly on the international stage and would also adversely affect its ability to bolster international security and prosperity at a time when both remain fragile.
Scottish independence would undermine the UK's influence in multiple ways, including its voice in key international forums from the United Nations, the G7 and G8, the G20, and Nato. As former Conservative Prime Minister John Major has argued, the union would be perceived to be harmed "if a chunk of it voluntarily chose to leave… In every international gathering that there is, the voice of Britain… would be growing weaker because we would have had a political fracture of a most dramatic nature."
Perhaps most prominently, the break-up of the union could be seized upon by some non-permanent members of the UN Security Council (UNSC), or other UN members, to catalyse a review of UK's membership. To be sure, reform of UNSC is overdue. However, Scottish independence could see this issue being decided upon less favourable terms for Britain.
7 things you didn't know about Theresa May
Budgetary cuts forced by the loss of Scotland's tax base could also impact the UK's sizeable annual overseas aid budget, which promotes massive goodwill abroad. The UK is the world's second largest provider of international aid after the United States, and is one of the few G7 states to adhere to an internationally agreed target of spending 0.7 per cent of GDP on overseas aid.
Moreover, a UK Parliamentary Committee rightly warned in 2014 that losing the Scottish tax base, especially at a time of fiscal austerity, could lead to further budgetary cuts to the armed forces. These cuts could even threaten the future of Trident, Britain's expensive sea-based nuclear weapons programme, which is due for potential renewal in coming years. Our nation would no longer punch so strongly on the international stage, adversely affecting its ability to bolster international security and prosperity at a time when both remain fragile.
May now has to tackle, as best she can, Cameron's legacy as Prime Minister – which could ultimately be the demise of one of the world's most successful political unions.
Andrew Hammond is an associate at the LSE IDEAS centre, pat of the London School of Economics
Register for free to continue reading
Registration is a free and easy way to support our truly independent journalism
By registering, you will also enjoy limited access to Premium articles, exclusive newsletters, commenting, and virtual events with our leading journalists
Already have an account? sign in
Join our new commenting forum
Join thought-provoking conversations, follow other Independent readers and see their replies