This is not the 'Christmas of Discontent' for strikes – if Theresa May follows in the footsteps of Thatcher she will regret it
Now Tory MPs and peers are goading Theresa May to show the steel that Thatcher displayed in reforming labour laws and facing down the miners. She remains a heroic figure for many Conservatives; her portrait still hangs in many of their constituency association offices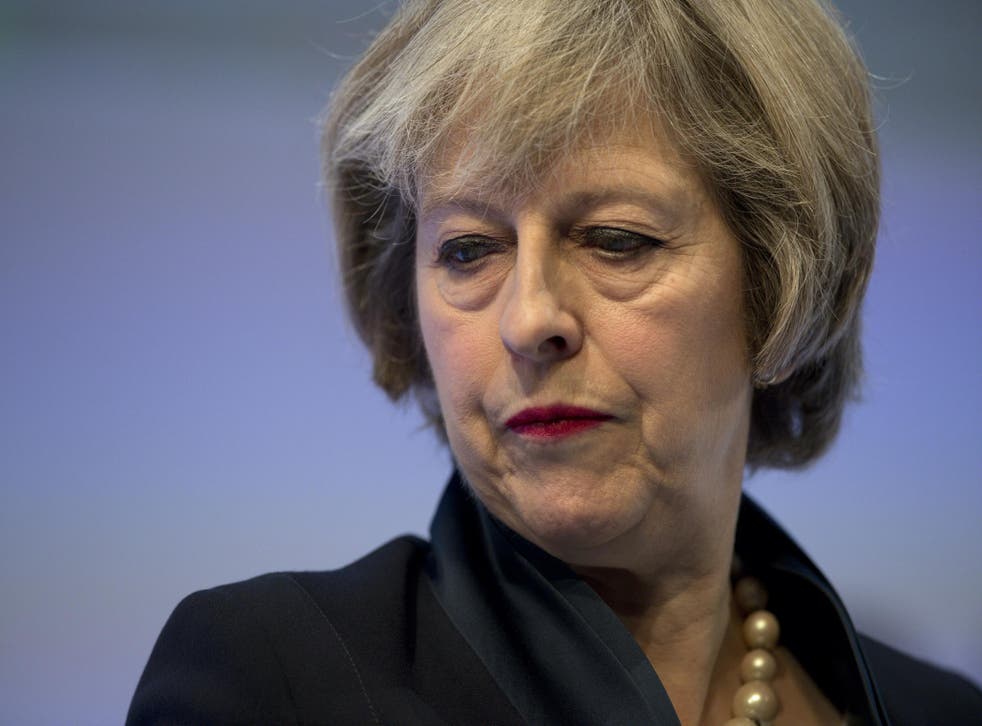 "Christmas of Discontent" screamed the Daily Mail front page. It wasn't long before the BBC followed suit. Its TV coverage of the strikes on the railways, at post offices and airports was badged "Christmas of Discontent?" but I doubt that many viewers noticed the question mark.
It's a neat headline, of course. A deliberate echo of the real Winter of Discontent in 1978-79. But a misleading one. I can feel the utter misery of commuters suffering from the appalling management and stroppy trade unions on Southern rail. I hope that flights are not disrupted over Christmas.
But even if they are, this is no Winter of Discontent; rubbish is not piling up in the streets, the dead are not being left unburied. Last year saw the second lowest number of strikes since records began in 1891. True, the number of working days lost to strikes has edged up this year, but is still running at about 1 per cent of the level in 1978-79.
The unions are much weaker today than they were then. In 1979, there were 13 million union members, a figure that has halved to 6.5 million. Only one in four workers is now in a union, a figure that masks big differences between 14 per cent in the private sector and 55 per cent in the public sector.
Unions have to shout louder to make an impact and this may explain the flurry of strikes around Christmas, though talk of a coordinated wave is wide of the mark and these are separate disputes.
Southern Rail strikes cause travel chaos for passengers
Their power has also been weakened by the legislation introduced by Margaret Thatcher's Government after she won a mandate for it after the real Winter of Discontent. Thatcher remains a heroic figure for many Conservatives; her portrait still hangs in many of their constituency association offices.
Now Tory MPs and peers are goading Theresa May to show the steel that Thatcher displayed in reforming labour laws and facing down the miners. They are urging her to push through legislation to further restrict the unions' right to take industrial action. A Private Member's Bill, introduced by the Tory backbencher Chris Philp, would ensure a 50 per cent service level during strikes on critical national services including rail, buses, tubes and the NHS (which already applies in Spain, Italy and Canada). A High Court judge would ensure that strikes were "proportional and reasonable" after weighing up the impact on the public.
This would be a sledgehammer to crack a nut. Legislation due to take effect next year will force unions to clear a higher threshold in strike ballots. The Trade Union Act will require a turnout of at least 50 per cent before action, with an additional hurdle for key public services of 40 per cent support among all eligible members. The current strikes would have passed these tests; some Tories now want to move the goalposts before they have even been put on the pitch.
May should have nothing to do with it. Sending disputes to the High Court would be good news for lawyers and no one else; proper arbitration is a much better way to resolve problems and avoid strikes. Making strikes even harder to call is not necessary.
UK news in pictures

Show all 50
Some ministers would like to bring in a new union law to set a trap for Labour, which under Jeremy Corbyn would almost certainly oppose it. But that is just the sort of political game from the Cameron-Osborne era that May has vowed not play.
Anti-union legislation would also undermine the Prime Minister's goal of making the Tories "the party of working people". Whatever the rights and wrongs of the "driver-only trains" dispute at Southern rail, it will not be the last one caused by automation. Mark Carney, the Bank of England Governor, has warned that up to 15 million jobs, almost half the workforce, could eventually be lost through technological change. Unions will have to move with the times, but we can hardly blame them for trying to preserve jobs.
Instead of aping Thatcher, May should remember the unfinished part of her revolution. Many parts of the country still bear the scars of the de-industrialisation during the Thatcher years. May will unveil her industrial strategy next month. Done properly, it could revive her party's prospects as well as the economy in the "left behind" areas, many of them in the North. But her prospects of creating "an economy that works for everybody" or bringing the country together after a divisive year will not be enhanced by gratuitous union bashing.
Register for free to continue reading
Registration is a free and easy way to support our truly independent journalism
By registering, you will also enjoy limited access to Premium articles, exclusive newsletters, commenting, and virtual events with our leading journalists
Already have an account? sign in
Join our new commenting forum
Join thought-provoking conversations, follow other Independent readers and see their replies