This is what Theresa May said about the kind of Prime Minister she'll be – and what she really meant
When she directly rebuffed George Osborne and whether she actually means it about school reform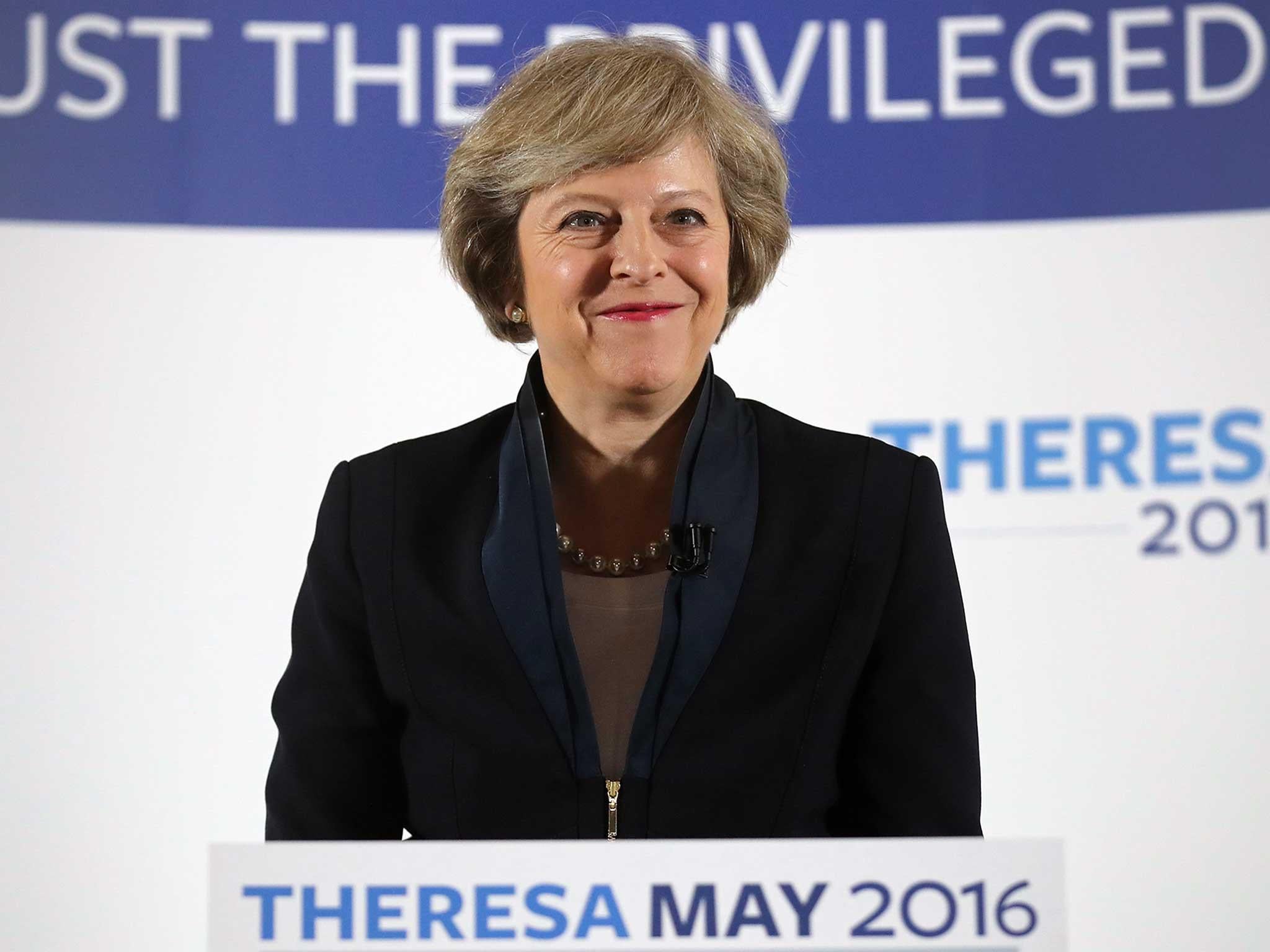 Nobody realised when Theresa May gave a speech in Birmingham this morning setting out her platform for the top job that she would be confirmed as next Prime Minister just a few hours later. It is worth going back to that speech now because it contained some important passages setting out what kind of Prime Minister she will be. "This is a different kind of Conservatism," she said, seeking to differentiate herself from David Cameron while remaining true to Conservative principles.
Here is what she said and what I think she meant.
"If we're going to govern in the interests of the whole country, we cannot become defined exclusively by the process of our withdrawal from the EU. That is an important job and we're going to get it done. But we also need a Government that will deliver serious social reform – and make ours a country that truly works for everyone."
A classic example of the "ignore everything before the 'but'" rule. Brexit is a condition of her Government's success, but it is not, on its own, what matters to people. Rather remarkably, May is already focused on framing the argument for the next election, which will probably still be in 2020, because that is what she promised in her aborted leadership campaign.
Theresa May: How her leadership speech differed from her voting record
"Right now, if you're born poor, you will die on average nine years earlier than others. If you're black, you're treated more harshly by the criminal justice system than if you're white. If you're a white working-class boy, you're less likely than anybody else to go to university. If you're at a state school, you're less likely to reach the top professions than if you're educated privately. If you're a woman, you still earn less than a man. If you suffer from mental health problems, there's too often not enough help to hand. If you're young, you'll find it harder than ever before to own your own home."
In other words, she is aggressively on the One Nation wing of the Tory party and sees her Government's mission as being to improve social justice. Cameron has expressed similar sentiments, but not quite so bluntly.
"In the coming weeks, I will set out my plans to take our economy through this period of uncertainty, to get the economy growing strongly across all parts of the country, to deal with Britain's longstanding productivity problem, to create more well-paid jobs, to negotiate the best terms for Britain's departure from the European Union – and to forge a new role for ourselves in the world."
The 6 most important issues Theresa May needs to address
Show all 6
Note that Brexit is fourth in the list: after the economy, the economy and the economy. She knows that voters don't want to leave the EU for the sake of abstract principle but because they think it means a better life. Given that all the "experts from institutions with acronyms" (as Michael Gove described them) say that Brexit would be bad for the economy, this is a bold pitch.
"Monetary policy – in the form of super-low interest rates and quantitative easing – has helped those on the property ladder at the expense of those who can't afford to own their own home."
This is a direct rebuff to George Osborne and guarantees that he cannot continue as Chancellor when May moves into No 10. Loose monetary policy might have been right to deal with the financial crash, but it has had undesirable social consequences and can now be changed.
"Make no mistake, the referendum was a vote to leave the European Union, but it was also a vote for serious change. Yet so many of our political and business leaders have responded by showing that they still don't get it. There are politicians – democratically-elected politicians – who seriously suggest that the Government should find a way of ignoring the referendum result and keeping Britain inside the European Union. And there are business leaders whose response has not been to plan for Britain's departure or to think of the opportunities withdrawal presents – but to complain about the result and criticise the electorate."
But think again if you think that her apparent downgrading of Brexit and her delay in triggering Article 50, the treaty mechanism for beginning the process of leaving the EU, means that she is a secret Remainer out to frustrate the will of the people. She knows that her premiership is going to succeed or fail on her promise to deliver what the people voted for in the referendum.
"I want to see an energy policy that emphasises the reliability of supply and lower costs for users."
She's not a Green.
"Two years ago the Government almost allowed AstraZeneca to be sold to Pfizer, the US company with a track record of asset stripping and whose self-confessed attraction to the deal was to avoid tax. A proper industrial strategy wouldn't automatically stop the sale of British firms to foreign ones, but it should be capable of stepping in to defend a sector that is as important as pharmaceuticals is to Britain."
She sounds like Labour's Chuka Umunna, who criticised her Government on exactly the same grounds. But she can say all this now because if Britain leaves the EU it will no longer be bound by EU law on company takeovers.
"Unless we deal with the housing deficit, we will see house prices keep on rising. Young people will find it even harder to afford their own home. The divide between those who inherit wealth and those who don't will become more pronounced. And more and more of the country's money will go into expensive housing instead of more productive investments that generate more economic growth."
She is light on schools reform, saying it is "such a passion for so many Conservatives" and that she will be setting out her plans in the coming weeks. But "housing deficit" is a powerful phrase, and she knows that, if the UK is able to control net immigration, she has a prospect of finally shifting the supply and demand curves in the housing market. But it is a big "if".
One other thing we do know about what kind of prime minister May will be: she won't be hasty and hyperactive. She finds herself in this position by not doing things. We journalists puzzled over why she wasn't running a leadership campaign before the referendum. She got on with her job. During the referendum campaign she said she wanted to withdraw from the European Convention on Human Rights, and got on with her job. After the referendum campaign, while Boris Johnson, Michael Gove and Andrea Leadsom destroyed themselves, she focused on the task at hand, setting out her programme for her leadership (not including withdrawing from the ECHR). If as prime minister she simply gets on with the job, she could be very popular indeed.
Join our commenting forum
Join thought-provoking conversations, follow other Independent readers and see their replies