Since Theresa May thinks giving people a 'year off work' to become carers is a good idea, I'd like to offer a reality check
The Tories' introduction of employment tribunal fees means that if, at the end of your year, your employer decides to replace you with somebody else, there's nothing you can do unless you're prepared to spend around £1,200 and a great deal of time in a legal contest with your former employer. Enjoy the urine, faeces, blood and heightened risk of mental health problems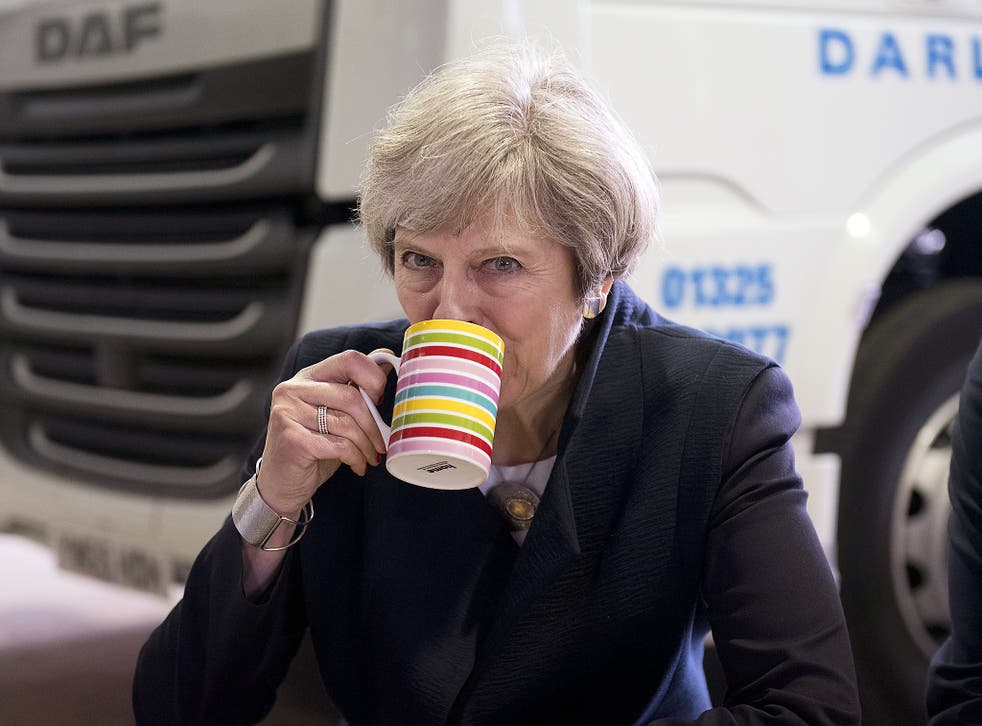 The announcement that the Government intends to strike some kind of bargain with employers to allow employees a "year off" to care for their relatives has left me feeling a little incredulous.
I am a full-time carer. My wife has secondary progressive multiple sclerosis, and depends on somebody to assist her with everything. We are very lucky that our care package was established before the Coalition government began swingeing cuts to NHS services and local authorities that have seen unprecedented strain on hospitals and social care.
I can tell you from experience that caring full-time for another person is not "time off" in any sense. Every individual's needs will be different, but if your relative has needs which mean they require full-time care, your role is going to be demanding.
You can expect to be dealing with a range of physical, mental and emotional needs. Your days and nights might be occupied by urine, faeces, blood, vomit, shouting, swearing, unsafe lifting and handling and more. You might have expectations of sharing quality time with a loved one, tucked away at home or going out for sunny day trips, but real life care is not like a TV advertisement for over-60s health insurance.
The physical and mental needs the person you care for has to deal with will be amplified by your own. As a carer you're much more likely to incur a physical injury. I'm scheduled for an operation for tennis elbow next week, though it's at such short notice I don't yet know if I can get other care services arranged in time to cover it.
'The fat cats keep the money and us lot get nothing': Theresa May confronted on the campaign trail
You're more likely to end up with your own mental health issues, including depression. There are grandiose political promises around providing support for this, but precious little is being done. You'll have to find someone else to do the care while you're looking after yourself, too.
You might expect some sort of support from the state, but a majority of recent welfare reforms and cuts to central and local government have fallen squarely on the shoulders of carers and the people we look after. Where will you sleep if you or your relative has had their "spare room" taken away by the bedroom tax? Claims for some benefits for people with cancer, as one example, are now limited to just 12 months under Government reforms.
The good news is that you can claim Carer's Allowance. If you can prove to the DWP you're working 35 hours or more, you can claim £62.70 per week. You might be able to find time to do a part-time job so long as you earn less than the equivalent of 16 hours at minimum wage. As soon as you earn this much, you don't qualify for Carer's Allowance any more.
If you don't think £62.70 is enough to survive on, wait until you find out which other benefits you aren't entitled to claim while you're just having a "year off" but are technically still employed.
This proposed scheme appears to assume your relative will die or recover within a year. It's difficult to understand how this time limit is set, other than to reassure employers that they will be getting their employees back after 12 months. This arbitrary limit does not take into account what might happen if your relative makes a partial recovery, or gets worse, or both during the year.
The introduction of employment tribunal fees means that if, at the end of your year, your employer decides to replace you with somebody else there's nothing you can do unless you're prepared to spend around £1,200 and a great deal of time in a legal contest with your former employer, though this may endear them to you so much that they take you back.
If this sounds grim, all is not lost. Politicians, charities, and well-meaning folk will describe you as "heroic" or "invaluable" and any number of other labels that mean they're glad nobody has to pay for what you do. The health and social care systems might fall apart without you but this can be avoided if you give up a year of your salary, pension contributions and your time so that ongoing tax cuts for rich people can go carry on.
If you are affected by the issues in this article, you can find help at Employers for Carers and Working Families
Register for free to continue reading
Registration is a free and easy way to support our truly independent journalism
By registering, you will also enjoy limited access to Premium articles, exclusive newsletters, commenting, and virtual events with our leading journalists
Already have an account? sign in
Register for free to continue reading
Registration is a free and easy way to support our truly independent journalism
By registering, you will also enjoy limited access to Premium articles, exclusive newsletters, commenting, and virtual events with our leading journalists
Already have an account? sign in
Join our new commenting forum
Join thought-provoking conversations, follow other Independent readers and see their replies