This Mothers Day, please don't thank your mum for being 'strong'
Our collective love for "strong" mums – along with "strong" women in general, and "strong" female characters more specifically – says a lot about what we think of women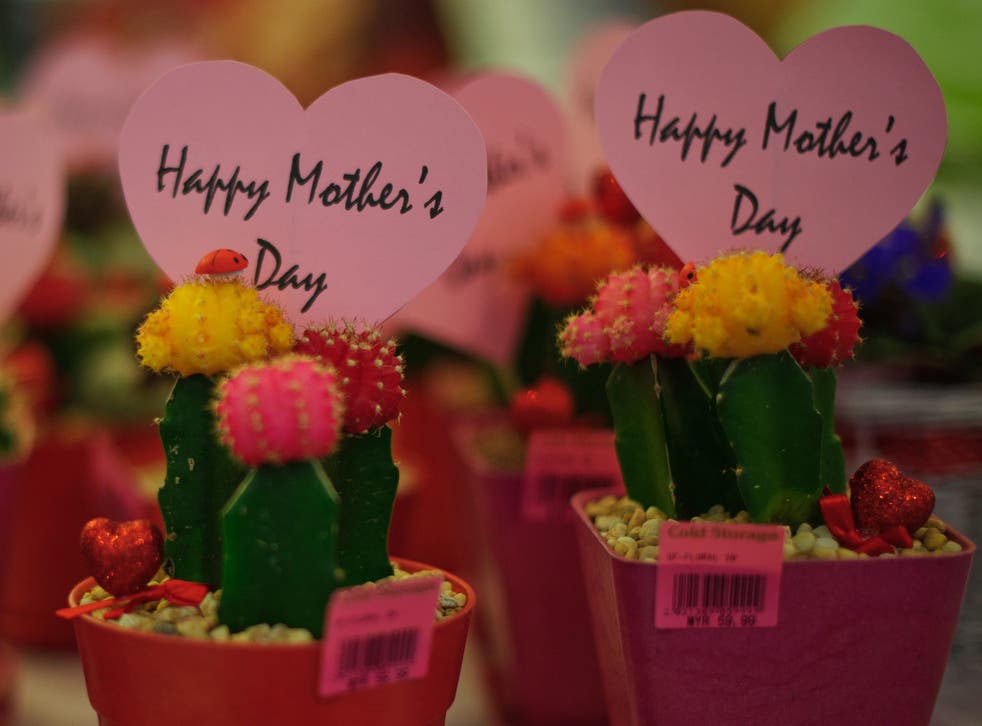 My mum is one of the strongest women I know. No, really. She works out a lot, and there are actually weights in the house that weren't an unwelcome Christmas present and aren't gathering dust in a cupboard along with a set of fancy cheese knives and half the contents of the Betterware catalogue.
So yes, she's strong. And I will be reminded of this fact this Mothers Day, when I read the countless posts on social media praising other "strong" mums. Except generally, of course, the authors of these posts won't mean "strong" in the physical sense – they'll be speaking mentally, emotionally, and who knows, possibly even spiritually.
"My mum is the strongest woman I know." How many times have we heard that phrase? It's not inherently a bad way to describe a person. Granted, I don't really know exactly what it means – it's kind of vague, and seems to value a stiff upper lip in a way I can't fully get on board with – but if that's your adjective of choice, then by all means go ahead: call "strong" all the mothers you want.
Hell, you can hire a single-engine prop plane to write it in the sky, for all I care. Push that proverbial Mother's Day envelope.
The problem comes, however, on Fathers Day, when there's a notable lack of "strong guy" skywriting. If social media and the racks at Clinton Cards are anything to go by, dads can be "loving", "caring" and "down the pub", but rarely strong.
Forgive me, but what's that about? I may quibble about the definition, but if a mum can be strong, I see no reason why a dad can't be, too.
But that's missing the point, of course. Our collective love for "strong" mums – along with "strong" women in general, and "strong" female characters more specifically – says a lot about what we think of women, and far less about what we think of men.
Dads aren't described as "strong", because it's assumed. We would no more call a father "strong" than a PAP smear "unpleasant". It doesn't need to be clarified, because, as far as society is concerned, it was never unclear in the first place.
A fun PAP smear, however - now that would be something to write home about. And strong women seem to be the gender binary equivalent of just that: a fun PAP smear. In other words: the exception, and not the rule.
The barrage of "strong mum" messages on Mothers Day is not significant because it implies that dads aren't, but because we think it needs to be said in the first place. That if we didn't explicitly state that our mum was strong, the assumption would be that she wasn't. And there's the distinction: between mums (the rule) and strong mums (the exception); men (strong by default) and women (weak until proven otherwise.)
Maybe we should take the opportunity this Mothers Day to finally find other, more creative adjectives. You can really go wild here, but here are a few suggestions for now: warm, magical, funny, discreet, handy with the Polyfilla. Take your pick.
Or, of course, strong. If, like mine, your mum thinks push-ups constitute a leisure activity and will have no mercy on a jar of pickled onions. In that case, go ahead. She is strong and she should know it. Plus, she could probably take you in an arm wrestle.
Register for free to continue reading
Registration is a free and easy way to support our truly independent journalism
By registering, you will also enjoy limited access to Premium articles, exclusive newsletters, commenting, and virtual events with our leading journalists
Already have an account? sign in
Register for free to continue reading
Registration is a free and easy way to support our truly independent journalism
By registering, you will also enjoy limited access to Premium articles, exclusive newsletters, commenting, and virtual events with our leading journalists
Already have an account? sign in
Join our new commenting forum
Join thought-provoking conversations, follow other Independent readers and see their replies