This stellar relationship advice will get you through the next week
Don't get into a discussion about Jeremy Corbyn, for starters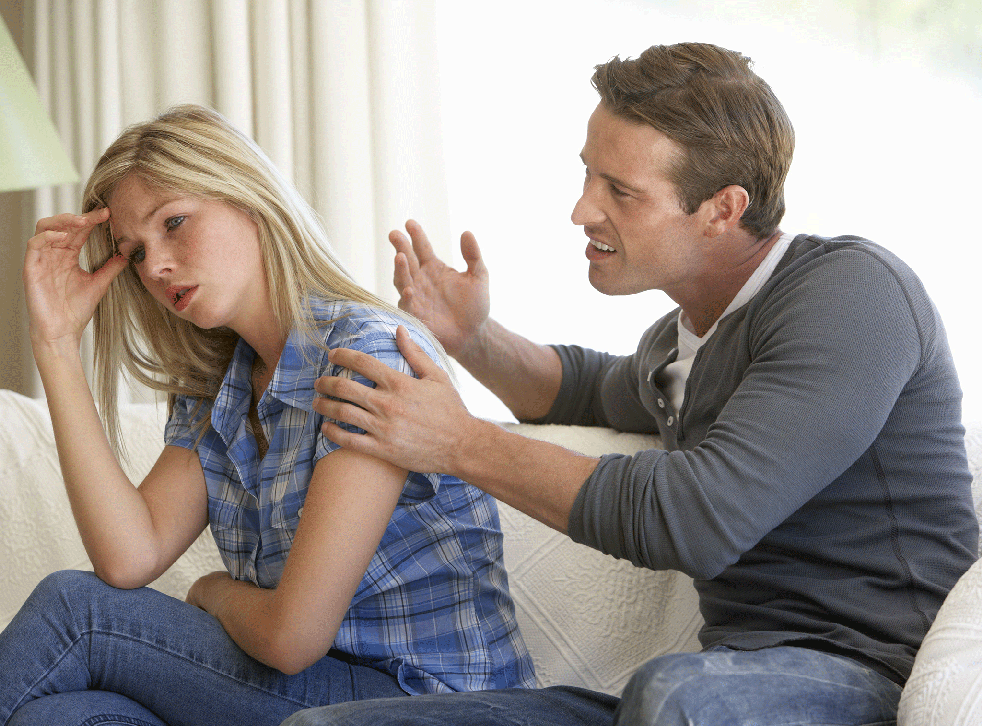 "So here it is, Merry Christmas, everybody having fun…" Slade's 1985 hit is blaring out in a thousand shops this very moment, but of course not everybody is having fun. The pressure to enjoy oneself at this time of year is exactly the thing that sends people into a spiral of disappointment and depression, and I was very interested to learn that Relate, the relationship counselling service, is giving advice about how you can make sure your season is festive, or at least free of stress.
Their tips include expectation management – don't expect Christmas to be perfect, and let your friends and relatives know what to expect – asking your guests to help with chores, doing your preparation well in advance, and making sure you can escape from the tension of spending so much time in a confined space with people you may not like that much by going for a walk.
That all seems pretty sensible to me, and Relate clearly know what they're talking about: their phone lines get exceptionally busy around this time of year.
However, I think they are only scratching the surface when it comes to avoiding stress at Christmas, and I'd like to add a little guidance of my own, which may be particularly pertinent this year.
1. Don't get into a discussion about Jeremy Corbyn. It will only depress you, and when the younger members of your party all agree that he's "cool", you'll know that the game is up. Don't counter this by saying that the voting age should be increased to 35.
2. Avoid the Downton Abbey Christmas special. Even though it's reportedly the last time it will ever be on our screens, I can save you an hour or more of your precious time by telling you what's going to happen. Ladies Mary and Edith have a blazing barney and then make up; Barrow, the stage villain, turns out to have a heart of gold; Mrs Patmore is patronised and – spoiler alert – Isis returns after he's found wandering around the village (this last plotline may stretch the viewer's credibility).
3. Behave like a fictional family. OK, maybe not the Granthams, or the Mitchells, but a poll commissioned by a home-sharing website recently revealed that most people would rather spend Christmas with the Trotters (of Only Fools and Horses) than with their own family. Go on. It might be fun. Everyone adopts a persona and acts in character. I quite fancy the idea of spending Christmas Day in the guise of Jim Royle (What do you mean I do that anyway!)
4. Don't fret about how best to cook roast potatoes. Apparently, it's the debate that's engaged the nation (or maybe not). Heston says beef dripping, Nigella says goose fat, Jamie says olive oil. I say that if you're worried about roast potatoes, it's God's way of telling you that you don't have enough to worry about.
5. Don't give aged relatives the gift of a mobile phone or iPad. You'll spend hours explaining how they work, and they'll never use them, anyway. Also, do you really want to let your granny loose in the world of emojis?
Finally, in the words of the great bard Noddy Holder, "look to the future. It has only just begun." Happy Christmas to one and all.
Register for free to continue reading
Registration is a free and easy way to support our truly independent journalism
By registering, you will also enjoy limited access to Premium articles, exclusive newsletters, commenting, and virtual events with our leading journalists
Already have an account? sign in
Register for free to continue reading
Registration is a free and easy way to support our truly independent journalism
By registering, you will also enjoy limited access to Premium articles, exclusive newsletters, commenting, and virtual events with our leading journalists
Already have an account? sign in
Join our new commenting forum
Join thought-provoking conversations, follow other Independent readers and see their replies