Thousands of London renters won't be able to vote this week - and it's Labour who will suffer
Transient renters and councils' electoral services under the cosh mean that the home-owning vote has come to dominate the mayoral elections, at a time when rights for renters need to top of the agenda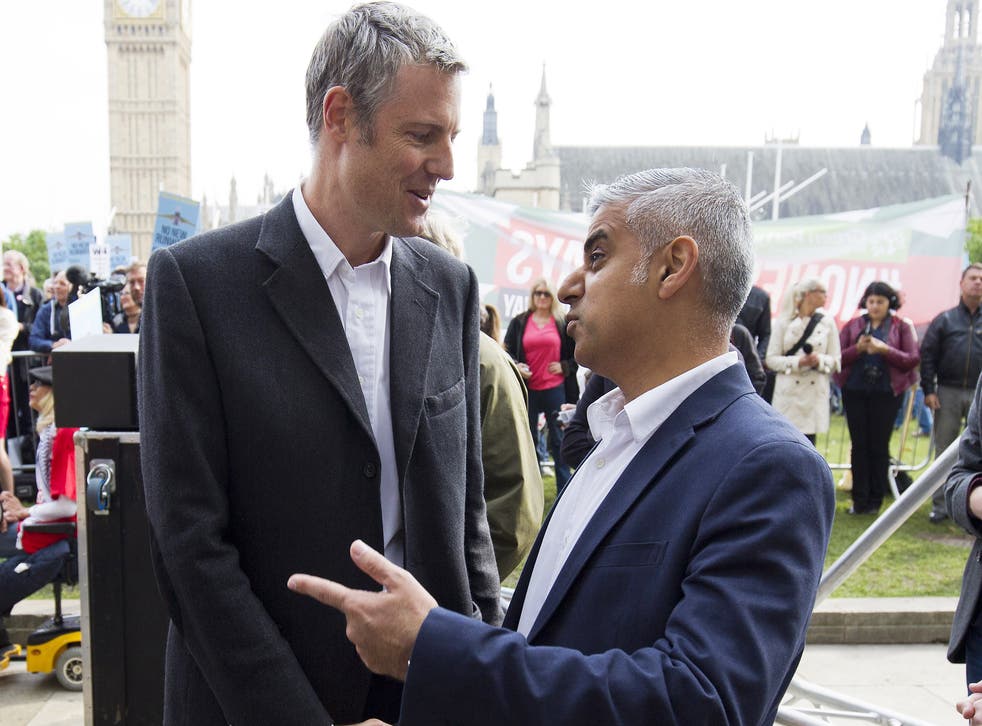 I lose things all the time when I move between rented homes in London. Somewhere in-between arranging credit checks, filling out paper work, taking ID to my new estate agent, chasing my deposit, cancelling old bills and setting up new ones, and selling or buying furniture, something always goes amiss. This time around, I managed to lose my vote. I'm now excluded from voting in the London mayoral elections.
I registered to vote in my temporary borough two weeks before the deadline, but due to accidentally submitting my online form twice (my fault, I confess), the Department of Work and Pensions could not confirm my application. My local council did not notify me of my need to supply extra information (their fault), and only upon ringing up the electoral services myself was I informed that I was now too late to register my vote. So there'll be no exercising my democratic rights for me this Thursday.
I was informed that I would be eligible to vote in the EU referendum, but I'll be living in yet another borough, so will have to go through the process all over again.
I immediately felt annoyed at my council and then a bit later, the anger shifted toward my own organisational failing - but I felt vindicated by the knowledge that I'm not the only renter who has left their vote behind along with the odd sock behind a sofa. According to the Electoral Commission, renters are the group who are least likely to be registered to vote. With most London renters changing address three or more times over a five-year period, it is hardly surprising that many end up slipping through the cracks.
Since 2014 the UK replaced the old 'household registration' system with the 'Individual Electoral Registration', whereby each individual is responsible for registering with their local electoral services. This means that for the past two years, 400 cash-strapped local councils have administered the whole process of contacting 46 million voters instead of 20 million households, with no cross-borough communication. It is no wonder that councils have come to allow so many voters to drop off their registers.
This has become a massive problem in the run-up to the London mayoral elections. Private renters are the group bearing the brunt of the housing crisis in the capital with unsafe, unstable and unaffordable homes being the norm.
These missing votes will inevitably have an impact on who will become the next Mayor of London. Speaking as MP for Islington North, Jeremy Corbyn has commented: "Locally, my experience of the private renter is that they are overwhelmingly Labour voting, but there is a very low rate of voter registration – it's a very high turnover of addresses. They're hard to see, and not easy to get hold of."
According to new research one in four 18 – 24 year old London renters said that they didn't feel the need to register their vote locally because they didn't live in the property long enough. This suggests that the current model for democratic participation doesn't suit the city's ephemeral renting culture.
A possible alternative system for a city like London can be seen in Australia, where they have individual voter registration as in the UK, but instead of re-registering every time you move, voters stay on the register and are tracked by cross-referencing databases as they move address.
The home-owning vote has come to dominate the mayoral elections, at a time when rights for renters need to be high up on the Mayor's agenda.
London needs housing regulation which works in favour of renters, and a voting system that allows renters to make this happen.
Register for free to continue reading
Registration is a free and easy way to support our truly independent journalism
By registering, you will also enjoy limited access to Premium articles, exclusive newsletters, commenting, and virtual events with our leading journalists
Already have an account? sign in
Join our new commenting forum
Join thought-provoking conversations, follow other Independent readers and see their replies