Christmas 2020 is cancelled. Good. There'll be more of us around to celebrate in 2021
I'm pleased with the tier 4 announcement. I like a turkey dinner and a mince pie as much the next person, but not if it's going to kill people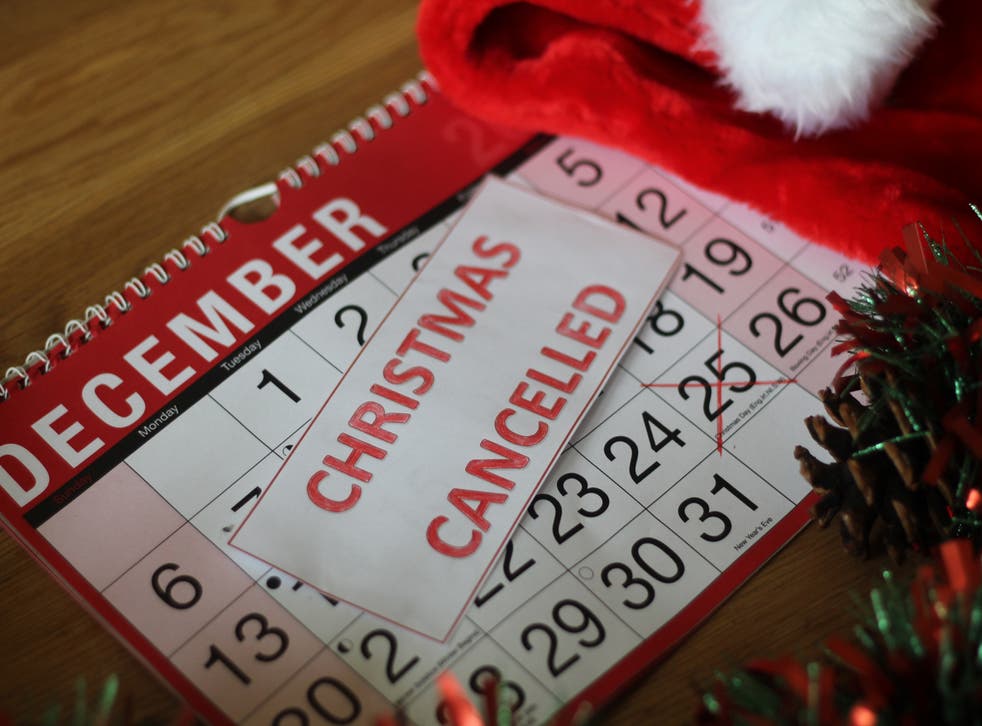 Leer en Español
The new plague capital of Britain is London and, for a change, it is being given special treatment – but this time only in the sense of it being particularly harsh. Things are so bad in the southeast of England, so very, very dire indeed, that a whole new tier, a new dimension of corona-sadism, has had to be specially invented, despite this being the heartland of the Conservatives.
But this is not bad news, though it might feel that way.
It's bad for business, bad for socialising, bad for morale – all true. Yet what is the alternative? An army of superspreaders fanning out to every corner of the UK, infected with this new faster-moving variant of the virus? That would mean we – by which I mean Boris Johnson – had made a conscious choice to turbo-charge the coronavirus by not stopping it ASAP.
The new variant might be a bit less vicious, but maybe not much, and don't forget that the flu, normally milder than Covid, can kill you. In a few weeks, there would be ambulances queueing outside A&E with people inside them fighting for breath and for life. The NHS would be broken. Now, I like a glass of sweet sherry, a turkey dinner and a mince pie as much as the next person but not if they're going to kill people.
Ignoring the surge in infections at this juncture would also mean more economic damage later – an even more severe, more panicky and longer national lockdown in January, by which point it would be too late for some poor souls.
To be fair to him, Johnson is no grinch. It's Covid-19 that's stolen Christmas. I do understand the emotional and religious investment in Christmas but not when the ceremonials spill into irrational obsession. For much of the population, Christmas is basically all about hassle, and enforced, contrived jollity, grudgingly endured by people who have to be semi-anaesthetised by the heroic nurse Stella Artois and her colleague, doctor Johnnie Walker, to get them through the annual ordeal. Two words if you need reminding: "Office party".
And what kind of a knees-up is it where no one hugs, or sings along to Slade, where the mistletoe has hazard-warning tape wrapped around it, the party theme is "extreme caution", and the dress code is "PPE"?
Those in tiers 1 to 3 who really want to meet on Christmas Day will be able to, and the kids will still get their presents.
Our usual Christmas has to be severely curtailed, though, like it or not. Otherwise, we will permit the spread of the virus, costing so many lives that this will be the last such celebration for thousands more.
Register for free to continue reading
Registration is a free and easy way to support our truly independent journalism
By registering, you will also enjoy limited access to Premium articles, exclusive newsletters, commenting, and virtual events with our leading journalists
Already have an account? sign in
Register for free to continue reading
Registration is a free and easy way to support our truly independent journalism
By registering, you will also enjoy limited access to Premium articles, exclusive newsletters, commenting, and virtual events with our leading journalists
Already have an account? sign in
Join our new commenting forum
Join thought-provoking conversations, follow other Independent readers and see their replies