Tom Jones' long and messy marriage shows us what true love looks like
I'm sure he'll be criticised for it, but I very much enjoyed his wholly unvarnished look at the long slog of staying legally tied for so long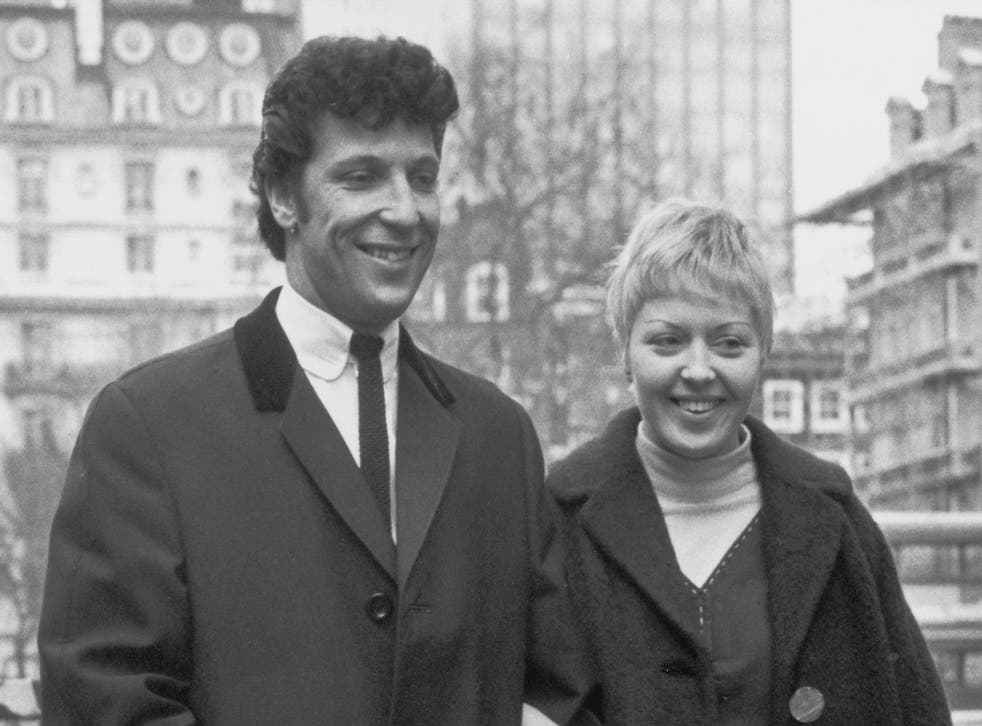 One of the binds of having an extraordinarily long marriage, like Tom and Linda Jones's 58-year partnership, must be questions about how it has survived – and then disgruntlement over the answer. Because the answer we all want about marital longevity is a heart-fluttering, lightly existential comment on the benefits of zen-like tolerance, weekly date nights and unquellable, life-long lust. Not, as Tom Jones gave in an interview published this weekend, a response which instead mentions depression, infidelity and a point back in the 1970s where his wife punched him several times in the face over one of his dalliances.
"She's lost her spark," Tom said of Linda – although, importantly, the resounding themes about his "solid" partnership were of love, respect, dependency and gratitude for the life they've weathered together. "She is an unbelievable woman," he said. "She's the most important thing in my life. All the rest is just fun and games."
I'm sure Tom will be criticised for being candid about Linda, 75, although mainly by single people who "haven't time for a relationship" and smug marrieds who've been together seven minutes. But I very much enjoyed this wholly unvarnished look at the long slog of staying legally tied for nearly six decades to someone you first met when you were both 12.
The fact is that the vast majority of weddings which we maxed out credit cards to attend this summer will implode within the next five or 10 years, in a nappy-scented fug of mutual disappointment, shagged tennis instructors and costly solicitors letters. This rot sets in even if you did have a sublime Puglian villa-wedding with an Instagram hashtag. It happens despite your joint solemn adherence to visiting Bella Pasta every Tuesday night in order to discuss "non mummy and daddy things" and "keep the magic alive".
I've long suspected that any couple's love which survives over 30 years relies heavily on selective deafness and multiple televisions. The deafness is handy for avoiding hearing the other one tell a story that you've not only heard 66 times already, but which you also know isn't completely true. Televisions in different rooms are vital when one of you loves Homes Under the Hammer and the other loves Columbo re-runs. Also handy is a dog which needs frequent walking – often via the pub – and the option of a spare bedroom for those nights when your beloved is snoring like an asthmatic warthog inhaling tapioca.
None of these things is remotely romantic, especially the most stringent requirement of a long marriage: mutual pig-headed stubbornness.
Tom and Linda Jones could have easily divorced at any point over the past six decades. By easily, I mean that with excruciating emotional pain and a lot of tedious paperwork they could have gone their separate ways upon earth. Tom could have swallowed an enormous divorce payment and had a lot of other weddings with skinny things with pert knockers who, inevitably, would become as familiar as Linda themselves and need upgrading. Linda could have banked the money and remarried a man who didn't perform pelvis-grinding pop songs in Las Vegas to a sea of screaming knicker-throwers.
Being married to a showbiz god when you're happier in the house reading paperbacks must be virtually impossible. Staying married to a civilian who doesn't gasp when your starry self enters the room must take enormous willpower. But instead, Tom and Linda seem to accept – as many normal everyday couples do, too – that regardless of how imperfect home life is, it holds a damn sight more substance than the new or the unknown.
Many have chosen this path, like Tom and Linda, and are seeing it out to the end. Quibbles about her growing reclusiveness, smoking or the stuff he got up to in 1976 are nothing more than window-dressing. Regardless of it all, wherever Linda is, Tom classes it as home. That, I cannot help but think, is a definition of real love – and it's one that's rarely paid tribute to in Hallmark Cards.
There is no "Jesus Christ, We Really Are Stuck With Each Other" Day to rival the hollow sentiment of St Valentine's. Suggested gifts for this new "special day" would be elasticated-waist lounge-pants, anti-dandruff shampoo and lint rollers to remove pet-hair. A tin of anti-freeze for cold grumpy school-run mornings and a Ped Egg so your loved one can grate those hard bits off their toes.
These are the nuts and bolts of real love. Older people don't mention this much at weddings because the bride and groom would run a mile.
I liked the part of Tom Jones's interview when he said he loved speaking to Linda on the phone, wherever he is in the world, as they still have the same old giggle they always did. The idea of a person lying about on a hotel bed in London, chatting and laughing with their spouse in Los Angeles, still solid after 56 years, is rather special.
"When you're face-to-face with somebody, you realise that time has gone on, but when you're on the phone, we're both young again. We haven't aged on the phone," he explained. "You're not looking at one another, I'm looking at an old picture I carry around with me and leave by the bed. She says, 'I don't look like that any more'. I say, 'I know you don't, it brings back wonderful memories'."
Rival women have come and gone. I'm fairly sure many of them thought that, within time, boring old Linda with her fags and her social anxiety would be "let go". It's exciting being a mistress, for a couple of weeks, until it's just boring and painful. Women like Linda always laugh last and laugh longest.
Register for free to continue reading
Registration is a free and easy way to support our truly independent journalism
By registering, you will also enjoy limited access to Premium articles, exclusive newsletters, commenting, and virtual events with our leading journalists
Already have an account? sign in
Join our new commenting forum
Join thought-provoking conversations, follow other Independent readers and see their replies