The Top 10: Fictional Newspapers
From The Quahog Informant to The Daily Prophet via The Central Balkan Herald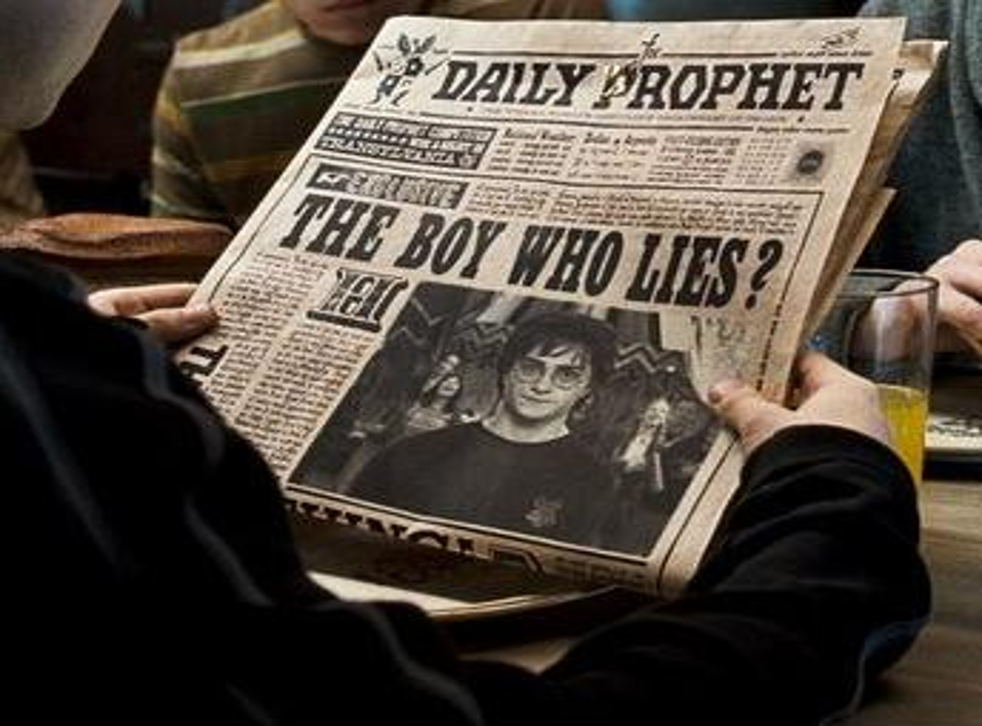 Alan Robertson is not a fan of comic books so he knew about the first and second on the list but he didn't nominate them. He started us off with number three.
1. The Daily Planet. "It's where Clark Kent met Lois Lane, innit," said Amalia Illgner.
2. The Daily Bugle. The MSM of the Marvel universe (that's Spider-Man for older readers).
3. The Daily Beast from Scoop, by Evelyn Waugh, 1938. "Feather-footed through the plashy fen passes the questing vole" being a line of genius from one of William Boot's countryside columns.
4. The Quahog Informant, from Family Guy, the cartoon sitcom. Sample headline: "Is There An Evil Monkey In Your Closet?"
5. The Central Balkan Herald, from Laurence Durrell's short story, Frying the Flag. "The CBH was written by two British sisters and had a readership of 500 English expats and diplomats. It was published a day late as they had missed an issue and never caught up. Typeset by illiterate Serbs, it was riddled with typos," according to Paul T Horgan. Sample headlines: "Wedding Bulls Ring Out For Princess"; "Queen of Holland Gives Panty for Ex-Service Men"; "Britains New Flying-Goat".
6. The Tally Ho! from The Prisoner, the 1967-68 TV series. Cheered on by Tom Doran.
7. The Daily Crucible, from Hot Metal, the LWT sitcom about the British newspaper industry, 1986-88. Thanks to John Dickens.
8. The Blagdon Bugle, "the local newspaper which covered the feats and exploits of The Cloggies in Bill Tidy's strip cartoon in Private Eye from 1967 to 1981", said Guy Cudmore.
9. The New York Daily Inquirer, Citizen Kane, 1941. First of Kane's press empire: the film also includes a shot of The St Louis Daily Inquirer office with a "closed" sign in the Great Depression. Thanks to Enid Driscoe, who also nominated The Northern Star from The Man Who Would Be King – the 1975 film, not the original 1888 novella by Rudyard Kipling.
10. The Daily Prophet. The most widely read daily newspaper in Britain's wizard community (above), according to JK Rowling.
Next week: more Twitter jokes
Coming soon: punk songs, because punk is 40 years old this year
Listellany: A Miscellany of Very British Top Tens, From Politics to Pop, is available as an e-book for £3.79. Your suggestions, and ideas for future Top 10s, to me on Twitter, or by email to top10@independent.co.uk