The Top 10: Political walkouts
I've always thought the hardest thing about being a politician is sitting still and looking interested in meetings. Here is a collection of times when they stormed or flounced out of places they no longer wanted to be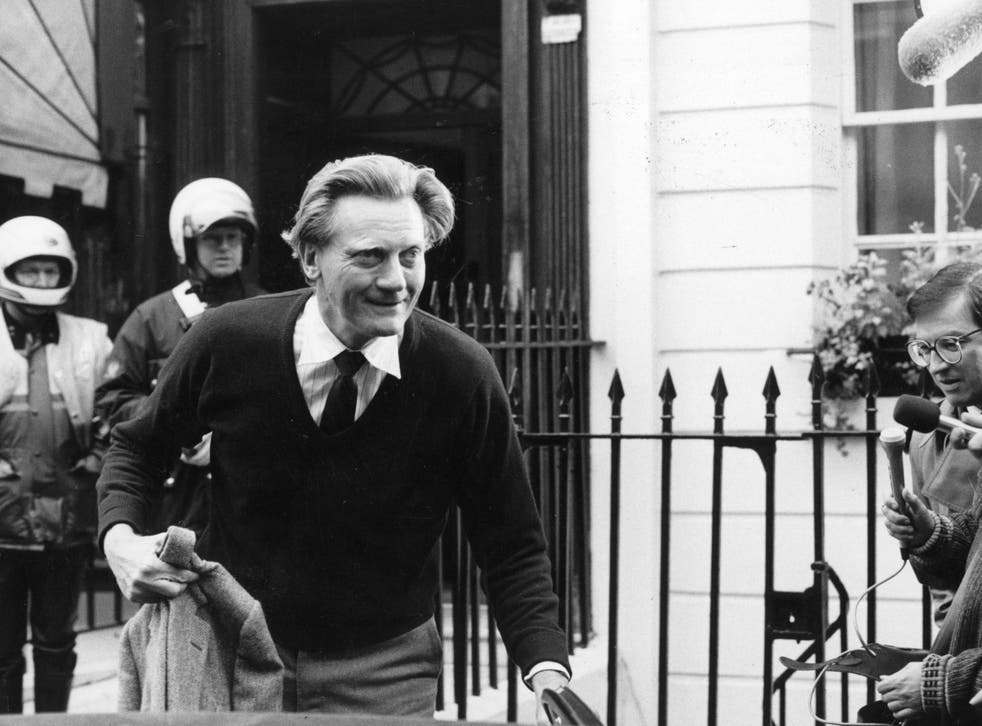 This list was suggested by Tom Harris, after Tom Watson walked out of the shadow cabinet meeting before the European elections when he was told no copy of the manifesto, with its controversial wording on Brexit, would be circulated.
1. Joseph Chamberlain left Gladstone's government over the Irish Home Rule Bill in 1886, walking out of a cabinet meeting. Nominated by Allan Holloway, James Heale and Theo Barclay.
2. Jacob Malik, Soviet ambassador to the United Nations, "stormed out" of a meeting of the Security Council, when it refused to recognise the People's Republic of China, 1950. The Soviet boycott of the Security Council meant it could not veto UN authorisation of the use of force in Korea, which allowed the US-led intervention there. Thanks to Arthur Spirling.
3. George Brown, deputy prime minister and foreign secretary, 1968. After threatening to resign 17 times, he finally did it after he was not invited to an emergency meeting of the Privy Council called to close the gold market the next day to prevent a run on the pound. He met Harold Wilson in Downing Street at 1.30am. "George stood up and shrieked and bellowed and shouted abuse as he went round the table, then left the room," wrote Tony Benn in his diary. Thanks to Ryan Flack.
4. John Nott, defence secretary, took off his microphone and walked out of an interview after Robin Day called him "a here today, gone tomorrow politician", 1982. Nominations from Chris White, John Finn, Alwyn Turner, Andrew Corbett-Nolan, Mark Easton, Graham Sutton and Emmabella Murray. "There was something brilliantly understated about it yet it's memorable 37 years later," said Robertson Barley.
5. Eric Heffer, from the platform at 1985 Labour conference, when Neil Kinnock attacked Militant. From Tom Harris, John Blake and Henry Zeffman. I've never been sure whether the story is true of his trying to storm out of a Labour national executive meeting, but finding the door was to a broom cupboard and declaring: "I'm stopping after all." It is in John Golding's memoir.
6. Michael Heseltine from cabinet over the Westland helicopter bid, 1986. Rob Fuller: "The gold standard." Mark Goodrich: "Always number one." Heseltine not only walked out of cabinet but a week later walked off a live Channel 4 News set when he realised they were going to play an interview with Clive Ponting, the civil servant who had leaked information about the sinking of the Belgrano in the Falklands war. "He had all-round walking-out talent, that man; a real pro," said Alan Beattie. Thanks also to David Boothroyd.
7. Clare Short, asked as shadow transport secretary in 1996 if she condemned a London Underground strike. Took off her microphone and left a BBC interview.
8. Nick Clegg led a Liberal Democrat walkout of the Commons chamber, 2008. "The authority of the Commons speaker Michael Martin has been further undermined when the Liberal Democrats staged an unruly walkout after he blocked calls for a referendum on Britain's EU membership," reported The Guardian. Nominated by Jonathan Isaby.
9. Jeremy Corbyn, invited to No 10 to discuss Brexit with the prime minister, when he discovered Chuka Umunna was there, in March this year. Thanks to Andy Williams, Jamie Exp and David May.
10. Nick Boles walked out of the chamber when he left the Conservative Party in April 2019. Martin Bacon asked about Gladstone and Churchill changing parties, but I don't count them as walkouts. I don't know that they ever even physically "crossed the floor" of the House. Boles is an exception because he did actually walk out after his emotional and spontaneous speech, prompting Huw Merriman to call after him, "Nick, don't go."
Not making the top 10 is the planned walkout of SNP MPs from the Commons chamber during Prime Minister's Questions last year, after Ian Blackford was expelled for refusing to sit down after protesting about devolution after Brexit. Also nominated by Jonathan Isaby, but it was a publicity stunt that deserves no publicity. The Lib Dem walkout at number 8 on my list was a stunt too, obviously, but they don't want to be reminded about their support for the original EU referendum these days, so it makes the list.
Honourable mention for Carlo Giannone for "Chris Morris walking out of his own interview, on The Day Today – fictional, but still the best".
Next week: Unused band names, after I came across the Deliverance Ministry, which The Times called a secretive part of the Church of England in an article about exorcism.
Coming soon: Things that won't happen until after Brexit – once upon a time Theresa May said she wouldn't stand down until we had left the EU.
Your suggestions please, and ideas for future Top 10s, to me on Twitter, or by email to top10@independent.co.uk
Join our new commenting forum
Join thought-provoking conversations, follow other Independent readers and see their replies