The Top 10: Punk Songs
Johnny Rotten announced 40 years ago this month, 'I am an antichrist...' heralding the brief heyday of proper music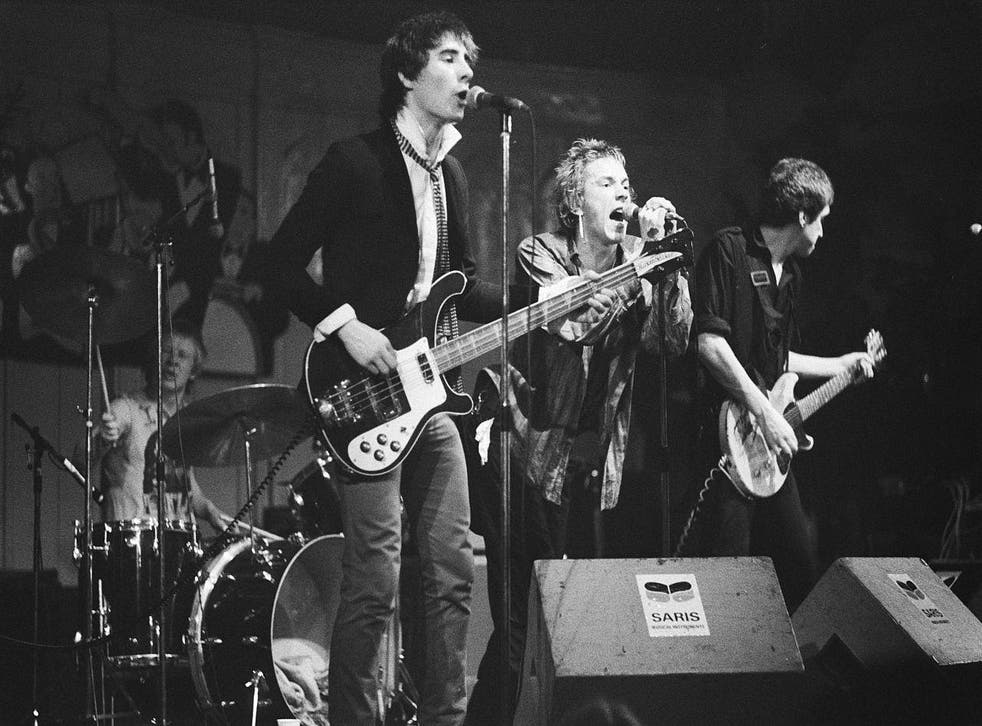 Forty years ago this month, the Sex Pistols released their first single, "Anarchy in the UK". A week later, accompanied by Siouxsie Sioux, they swore on live television when interviewed by Bill Grundy for Today, the ITV London early-evening show. I saw the Sex Pistols, playing as the Spots, at the Club Lafayette in Wolverhampton in August 1977. It was a horrible noise, I had no idea who they were and I left early. But I loved punk rock from a safe distance, namely on the radio.
Most of this list was compiled by Andrew Sentance, senior economic adviser to PwC, and former member of the Monetary Policy Committee of the Bank of England, in an unexpected musical collaboration.
1. "Anarchy in the UK", Sex Pistols. Released 26 November 1976. Still shocking.
2. "I Fall", The Damned. Andrew nominated "New Rose", which some people call the first punk single, released in October 1976, but I don't like it. "I Fall" is better, but didn't come out until it was on the album Damned Damned Damned in February 1977.
3. "(I'm) Stranded", The Saints. February 1977.
4. "White Riot", The Clash. March 1977.
5. "Sheena is a Punk Rocker", The Ramones. May 1977. The only American band on the list. I went to CBGB's in New York in 1978, but didn't see anyone as famous as them. For me, punk rock was essentially British.
6. "God Save the Queen", Sex Pistols. Released May 1977, before the bank holiday to celebrate the Queen's Silver Jubilee on 7 June, although the band claimed to be unaware that the entire year had been named in honour of 25 years of her reign.
7. "Something Better Change", The Stranglers. July 1977. My contribution to the list. They weren't punk, being too old, musically accomplished and intellectual, but they rode the wave better than anyone else.
8. "Pretty Vacant", Sex Pistols. Released July 1977.
9. "Oh Bondage Up Yours!" X-Ray Spex. September 1977. Nominated by Hannah Fearn and Mike Ward.
10. "Hong Kong Garden", Siouxsie and the Banshees. August 1978. Too late, really, but their early stuff was good. Thanks to Mr Ceebs.
Andrew also nominated "In the City", The Jam, April 1977, but they were only fleetingly punk; and "Babylon's Burning", The Ruts. June 1979, which is definitely too late.
Andy Ecelson nominated "Another Girl, Another Planet", The Only Ones, April 1978, but it is too pretty and poppy. The same applies to "Ever Fallen In Love (With Someone You Shouldn't've)", Buzzcocks, 1978, and "Teenage Kicks", The Undertones, October 1978, is great, but too polished to be the real thing. Punk was already over by then.
Next week: Phrases from adverts (such as "lovely jubbly" from "Lubbly Jubbly", slogan for Jubbly, an orange-flavoured soft drink)
Coming soon: Cues to disregard an opinion (such as "neoliberal")
Listellany: A Miscellany of Very British Top Tens, From Politics to Pop, is available as an e-book for £3.79. Your suggestions, and ideas for future Top 10s, in the comments please, or to me on Twitter, or by email to top10@independent.co.uk
Join our new commenting forum
Join thought-provoking conversations, follow other Independent readers and see their replies