The Top 10: Songs By Bands About Being in a Band
'Never seen the van – leave it to the roadies. Never met the roadies – leave 'em in the van'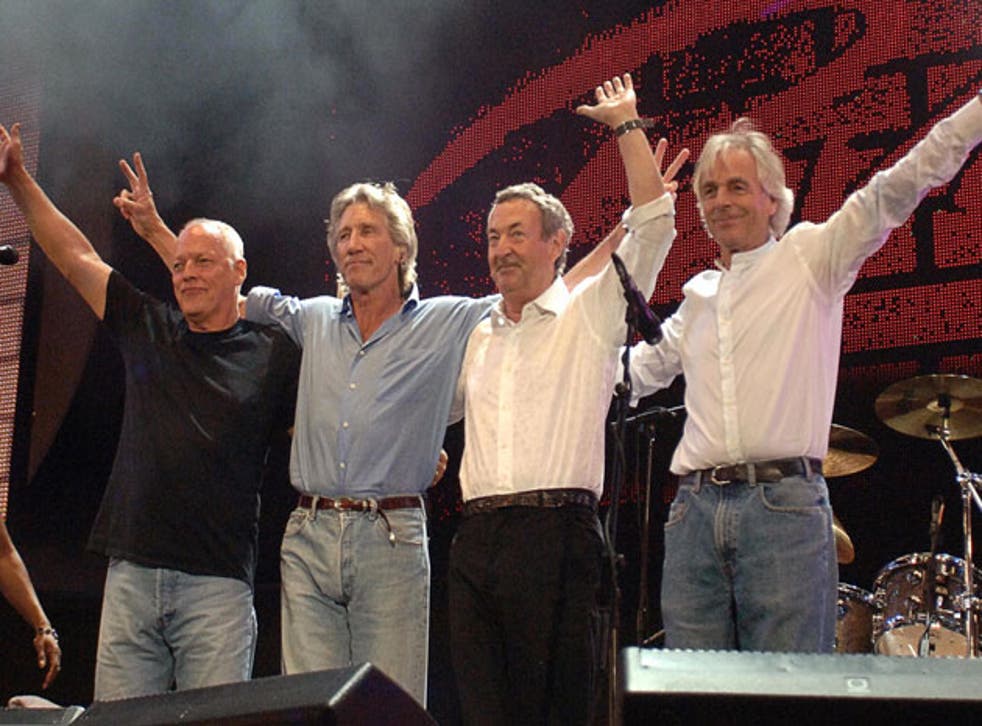 Thanks to Steven Panthera for this one. A lot of nominations, so I was strict, ruling out "Bennie and the Jets" and "Holiday Inn" because Elton John is a solo artist rather than a band. The same went for "The Free Electric Band" by Albert Hammond.
1. "The One in the Middle", Manfred Mann, 1965. "Let me tell you about the Manfreds" – including a personnel check. Nominated by Teri Walsh and Pat Harty.
2. "(Theme From) The Monkees", The Monkees, 1967. Better known as "Hey, Hey, We're the Monkees". Thank you to Sirena Bergman.
3. "We're an American Band", Grand Funk Railroad, 1973. "Self-aggrandising but fun, from a band previously scorned by US critics," said Andrew Ruddle. "The lyrics mention playing poker with blues great Freddie King, travelling through Little Rock, Arkansas, and stopping to party with four groupies who sneaked into their hotel in Omaha, Nebraska."
4. "Saturday Gigs", Mott the Hoople, 1974. "Take the mick out of Top of the Pops / We play better than they do." From David Lister.
5. "The Worst Band in the World", 10cc, 1974. "A song about being a terrible band by one of the best bands ever," said Andy Murray. Includes the lyric: "Never seen the van – leave it to the roadies. Never met the roadies – leave 'em in the van."
6. "Overnight Sensation", The Raspberries, 1974. "The best song ever about wanting a hit record – which became a hit record, at least in the US": Andy Murray again.
7. "Have a Cigar", Pink Floyd, 1975. "Oh, by the way, which one's Pink?" Thanks to Paul Frame.
8. "One Chord Wonders" The Adverts, 1978. "We're half way through our favourite song / We look up and the audience has gone." From Rlgkross.
9. "Sultans of Swing", Dire Straits, 1978. "Check out guitar George / He knows all the chords / Mind, it's strictly rhythm / He doesn't want to make it cry or sing / Left-handed old guitar is all he can afford / When he gets up under the lights to play his thing." Many nominations, including from Steven Panthera and Adam Greves.
10. "Yesterday When I Was Mad", Pet Shop Boys, 1993. "It's fabulous you're still around today / You've both made such a little go a very long way." Nominated by Corvette Pete.
Several nominations, from Gideon Rachman, Roger McCormick and Steven Fogel, for "Travelin' Band", Creedence Clearwater Revival, 1970, but I don't like it.
Next week: Widely accepted aphorisms that are untrue, such as: i before e except after c.
Coming soon: Titles changed for foreign markets, such as Harry Potter and the Sorcerer's Stone.
Your suggestions please, and ideas for future Top 10s, to me on Twitter, or by email to top10@independent.co.uk
Register for free to continue reading
Registration is a free and easy way to support our truly independent journalism
By registering, you will also enjoy limited access to Premium articles, exclusive newsletters, commenting, and virtual events with our leading journalists
Already have an account? sign in
Register for free to continue reading
Registration is a free and easy way to support our truly independent journalism
By registering, you will also enjoy limited access to Premium articles, exclusive newsletters, commenting, and virtual events with our leading journalists
Already have an account? sign in
Join our new commenting forum
Join thought-provoking conversations, follow other Independent readers and see their replies