The Independent's journalism is supported by our readers. When you purchase through links on our site, we may earn commission.
The Top 10: Temporary Things That Turned Out to be Permanent
After Brexit, the UK could enter a transitional period that lasts longer than expected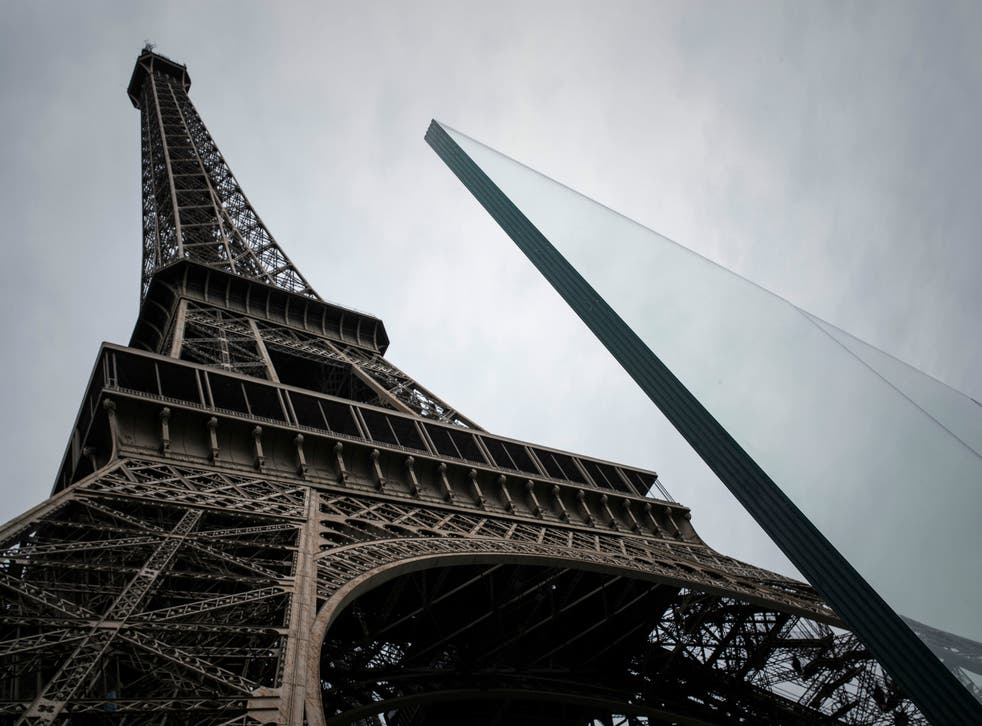 This list was suggested by Zetetic Elench, inspired by the prime minister's problem with the "backstop" proposal for the Irish border after Brexit, a "time-limited" solution that the EU insists must be permanent if no alternative arrangements can be agreed. In chronological order, then...
1. Income tax, 1799. Introduced by William Pitt the Younger as a temporary measure to meet the cost of the Napoleonic Wars, at a rate starting at 2d in the pound (0.8 per cent) on incomes over £60 a year. Abolished for a year in 1802 and then for longer in 1816, a year after the Battle of Waterloo, and reintroduced, temporarily, in 1842 by Sir Robert Peel. It still has to be renewed by parliament every year. Nominated by Elliot Kane.
2. Eiffel Tower, 1889 (above). Intended to stand for 20 years.
3. Parliament Act 1911. The law, which says it is temporary, that took away the power of the House of Lords to block legislation. From Benjamin Lewis. Chris Rowland also suggested the House of Lords Act 1999, which allowed 92 hereditary peers to continue to sit in the upper house, which was assumed to be an interim arrangement until legislation for an elected second chamber. They are still there, holding by-elections to make up the numbers occasionally.
4. Pub opening hours, introduced by the Defence of the Realm Act 1914. "Supposed to last for duration of war but lasted until 2005," said Maggie Levan. Colin Rosenthal added daylight saving time and said: "Actually you can take almost any weird aspect of British life and say, 'introduced as an emergency measure in the First World War', and people will believe you."
5. Temporary Provisions against the Communist Rebellion, 1948-91. Imposed martial law in Taiwan until democratisation in the 1990s. Zetetic Elench's opening nomination.
6. Germany's constitution. "Written for West Germany in 1948-49, its final article stipulated it would dissolve once Germany reunified. In fact when the Wall fell, Germany chose to reunify via Article 23, which allowed new regions to join the Federal Republic," said Stewart Wood.
7. Speed limit of 70mph, 1965. A temporary limit introduced on Britain's motorways, and all other roads not already covered by 30mph urban limits, for four months; it was made permanent in 1967. Thanks to Inquisitive Panda and William Bee.
8. European Economic Area, 1994. Established as a waiting room for EU membership, but Finland and Sweden decided to go for full EU membership straight away, while Switzerland voted in a referendum to have nothing to do with either. Its non-EU members are just Norway, Iceland and Liechtenstein, but it is still there as a possible safe haven for Brexit Britain. Thanks to Bruno Waterfield.
9. London Eye, 2000. "Intended as a temporary structure, able to be dismantled and transported to a new location, and had planning permission for just five years." Thanks to Richard Morris and Tom Harris.
10. Gareth Southgate, 2016. Temporary manager of England football team, September 2016; four-year contract signed in November. Contemporary nomination from John Eveleigh.
Honourable mentions for Denis Keefe ("the British army – legislation regularly renewed since 1689"); Ed Stradling ("Margaret Beckett's gnawing feelings of guilt" – a reference to MPs who put Jeremy Corbyn on the Labour leadership ballot paper); and Dean Bullen ("my girlfriend moving in with me") and Anne McElvoy ("the husband").
We then got into permanent things that turned out to be temporary, such as the abolition of the monarchy (Jo-Anne Burrow), supersonic passenger air travel (Harris), New Labour (Tim O'Kane) and EU membership (David Mills), but it was time to move on.
Next week: Countries That Used to be "The", such as The Argentine
Coming soon: Foreign Words for Animals, such as slug in German: Nacktschnecke or naked snail
Your suggestions please, and ideas for future Top 10s, to me on Twitter, or by email to top10@independent.co.uk
Register for free to continue reading
Registration is a free and easy way to support our truly independent journalism
By registering, you will also enjoy limited access to Premium articles, exclusive newsletters, commenting, and virtual events with our leading journalists
Already have an account? sign in
Register for free to continue reading
Registration is a free and easy way to support our truly independent journalism
By registering, you will also enjoy limited access to Premium articles, exclusive newsletters, commenting, and virtual events with our leading journalists
Already have an account? sign in
Join our new commenting forum
Join thought-provoking conversations, follow other Independent readers and see their replies