The Top 10: Hits that blindsided experts and gatekeepers
The great success stories that the people paid to spot them failed to see coming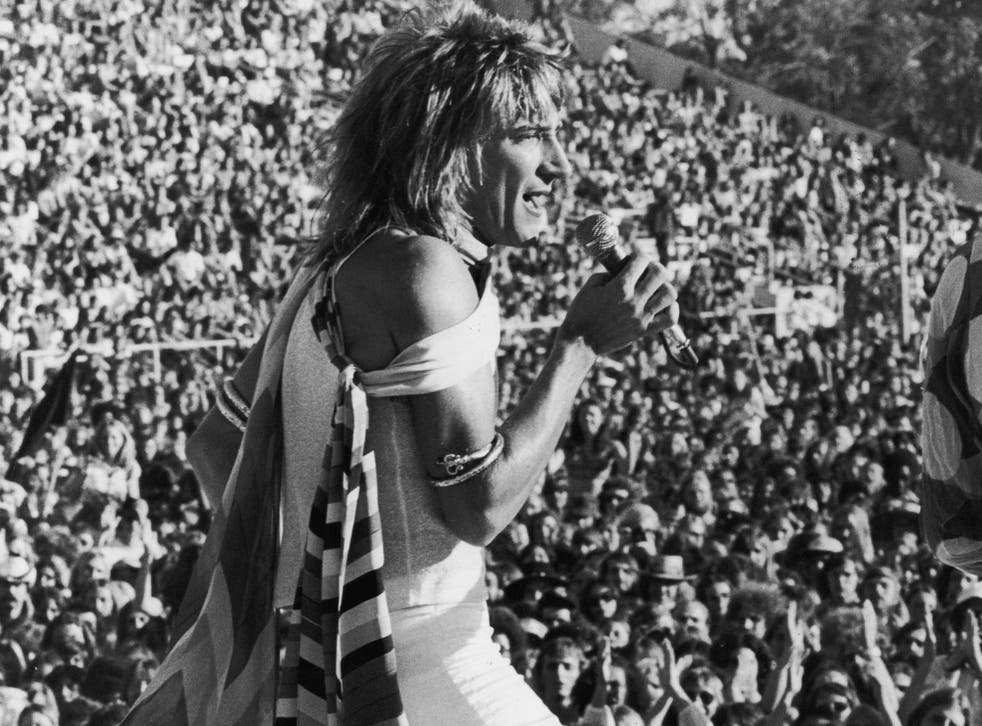 This one came from Ian Leslie's weekly email newsletter, which is free and highly recommended. He linked to a profile of Elton John, and said its most interesting revelation is that nobody saw "Your Song" coming. "Now, it's one of the most played and best loved songs of all time, but before it was popular, nobody thought much of it. Label bosses, marketers and journalists just didn't 'hear' it first time round."
1. "Your Song", Elton John and Bernie Taupin. "It was released in the US as the B-side to a song that few remember now ["Take Me to the Pilot"]. It was only after a few DJs started playing it that it gained traction," said Ian Leslie.
2. "Maggie May", Rod Stewart. Similar story. Originally the B-side of "Reason to Believe". Nominated by David Carr.
3. "Bohemian Rhapsody", Queen. Slightly different. "Queen's record company thought it was too long to be a single and would flop. Then Kenny Everett played it on his radio show and the rest is history," said Elliot Kane.
4. Harry Potter and the Philosopher's Stone, JK Rowling. Ian Leslie mentioned this as another example of the phenomenon. Classic story of repeated rejections from publishers who failed to see the genius of reworking such familiar themes; the fame of the first book spread by word of mouth.
5. Text messaging. "The popularity of text messages was a big surprise to mobile phone companies," said Ian Blandford.
6. Jeremy Corbyn. Someone had to say it, and Paul Frame was first. Similarly, Sebastian Bacon nominated the Conservative majority in the 2015 general election. On both occasions I was one of the so-called experts. In David Cameron's case I was even on his campaign bus asking why we were touring safe Lib Dem seats in the Pennines.
7. Christianity. Heretical Jewish end-of-the-world sect opened its doors to non-Jews and became a world religion.
8. Vincent van Gogh. Sold only one of his 900 paintings in his lifetime. Nominated by Steven Panthera.
9. Harry Kane. "Absolutely nothing to suggest from his initial few seasons and loan spells he would go on to be one of the best centre forwards in the world," said Owen Bennett.
10. The 2012 London Olympics. Before: endless moans about expense and pointlessness. During and after: the best thing ever – are there any tickets left for the Paralympics? Nomination from James.
Honourable mention for David Herdson, who nominated Star Wars merchandising rights, retained by George Lucas in return for a $500,000 cut in his director's fee, earning him billions.
Next week: Pompous phrases, such as "With all due respect…"
Coming soon: Literary characters to whom politicians are often compared, such as Dracula in charge of a blood bank.
Your suggestions please, and ideas for future Top 10s, to me on Twitter, or by email to top10@independent.co.uk
Register for free to continue reading
Registration is a free and easy way to support our truly independent journalism
By registering, you will also enjoy limited access to Premium articles, exclusive newsletters, commenting, and virtual events with our leading journalists
Already have an account? sign in
Join our new commenting forum
Join thought-provoking conversations, follow other Independent readers and see their replies