Topshop's fashionable scar tattoos are insensitive towards self-harmers - but they could also help them
Two of the main triggers for self-destructive behaviour involve a desire to feel something, and to in some way brand the skin. Temporary tattoos actually have the capacity to solve both of these issues – the sensory experience of using cold water to transfer the tattoo to yourself, and the visual experience of having a tangible, but ultimately harmless, mark on your skin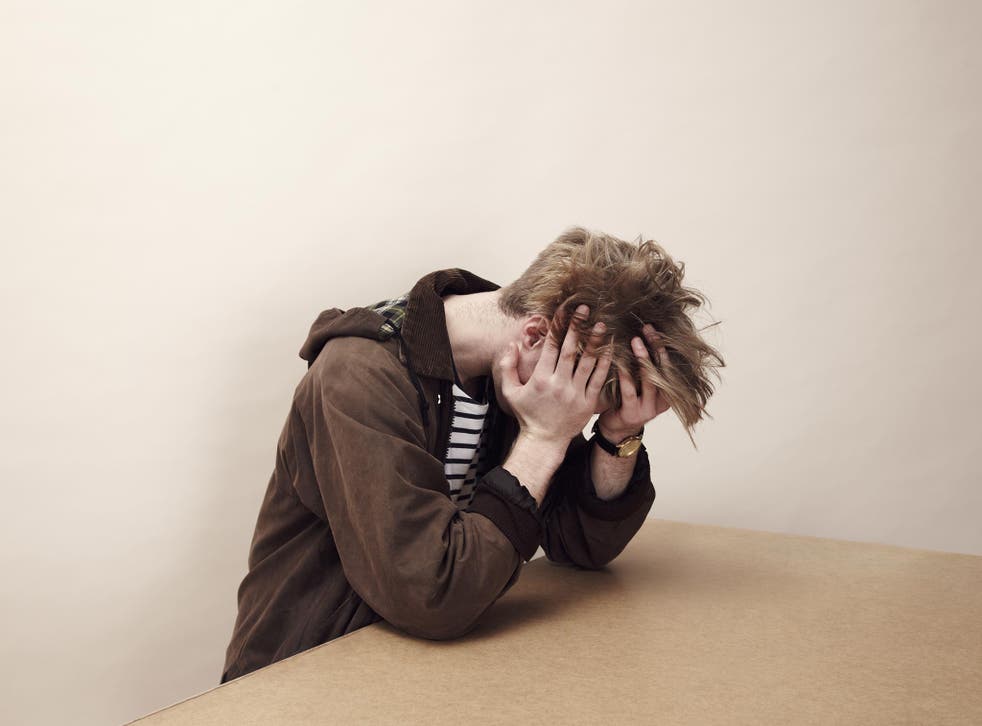 It feels pretty dreadful when the only method you have of coping with the world is called "attention-seeking" and "disgusting". But it feels just as awful – just as damaging – when you are told that it could be beautiful.
That's why I was horrified to find a set of temporary tattoos depicting gold scars among Topshop's new range of "self-love" accessories. Designed in collaboration with Central St Martin's art school, these tattoos closely resemble the scars that litter my arms and legs. Yet they are so far from the truth of self-injury.
Accompanied by the tagline "Flaws worth fighting for," these tattoos give the dangerous suggestion that scars are beautiful, but only if they are gold, shiny, and, crucially, temporary. That's a far cry from the ugly, angry, red criss-cross lines that adorn my own body. It may be a misguided attempt to target the stigma of scars, but for self-harming survivors like myself, it's grossly insensitive.
Many still view self-harm as a manipulative act, choosing to vilify those who engage in self-destructive behaviour instead of reaching out to them. So it is nothing short of offensive that something many self-harm sufferers are shamed for, and put a great deal of time and effort into covering up, is being adopted as a fashion statement. Implicit is the idea that scars are an aesthetic choice, a superficial trend, a teen statement, which reflects the patronising view of genuine self-harmers that society holds.
These tattoos also send a damaging message to Topshop's young and impressionable target demographic, glamorising self-injury by suggesting that it is a desirable "flaw" worth spending your pocket money on. One 18-year-old student I spoke to told me: "I associated cutting, and scars, with people and a culture I admired and wanted to emulate, I can only see this exacerbating that kind of harmful thinking." She also expressed a concern that seeing these tattoos on members of the public could be triggering to those at risk of self-injury.
These tattoos reflect a growing culture of glamorising self-harm, a common phenomenon on microblogging sites like Tumblr and Reddit and cause for growing concern among some psychiatrists, who rightfully worry about its contribution to the 70 per cent rise in the number of reported cases of self-harm in British 10 to 14 year-olds over the past two years.
Despite all this, I do believe that there is an argument for the existence of Topshop's tattoos. Two of the main triggers for self-destructive behaviour involve a desire to feel something, and to in some way brand the skin. Temporary tattoos actually have the capacity to solve both of these issues – the sensory experience of using cold water to transfer the tattoo to yourself, and the visual experience of having a tangible, but ultimately harmless, mark on your skin. Using the tattoos in this manner also has the added advantage of having a longer-lasting effect than drawing or writing on the skin with marker pens, both common "coping techniques" used by those at risk of self-injury.
Cognitive behavioural therapist Marie Taylor, who works with adolescents and young adults suffering from depression and self-harm, told me that "temporary tattoos of this kind could have value as a recovery strategy within a market of individuals who have overcome self-harm, as a means to encourage compassion towards themselves and improve body acceptance." However, she also notes that "when available to the mass market, they are irresponsibly marketed and insensitive towards those who experience self-harm."
So it's a fine line. Ultimately, it seems, there is a place for temporary tattoos depicting scars – but perhaps it isn't in Topshop, being marketed as an edgy fashion accessory.
Register for free to continue reading
Registration is a free and easy way to support our truly independent journalism
By registering, you will also enjoy limited access to Premium articles, exclusive newsletters, commenting, and virtual events with our leading journalists
Already have an account? sign in
Register for free to continue reading
Registration is a free and easy way to support our truly independent journalism
By registering, you will also enjoy limited access to Premium articles, exclusive newsletters, commenting, and virtual events with our leading journalists
Already have an account? sign in
Join our new commenting forum
Join thought-provoking conversations, follow other Independent readers and see their replies