Before you ridicule a transgender person, you should realise what we've been through
Recently whilst looking at images of a transgender friend's previous self I realised that I was looking at pictures of ghosts, not simply because this was someone that is no longer here but because, in many ways, they never were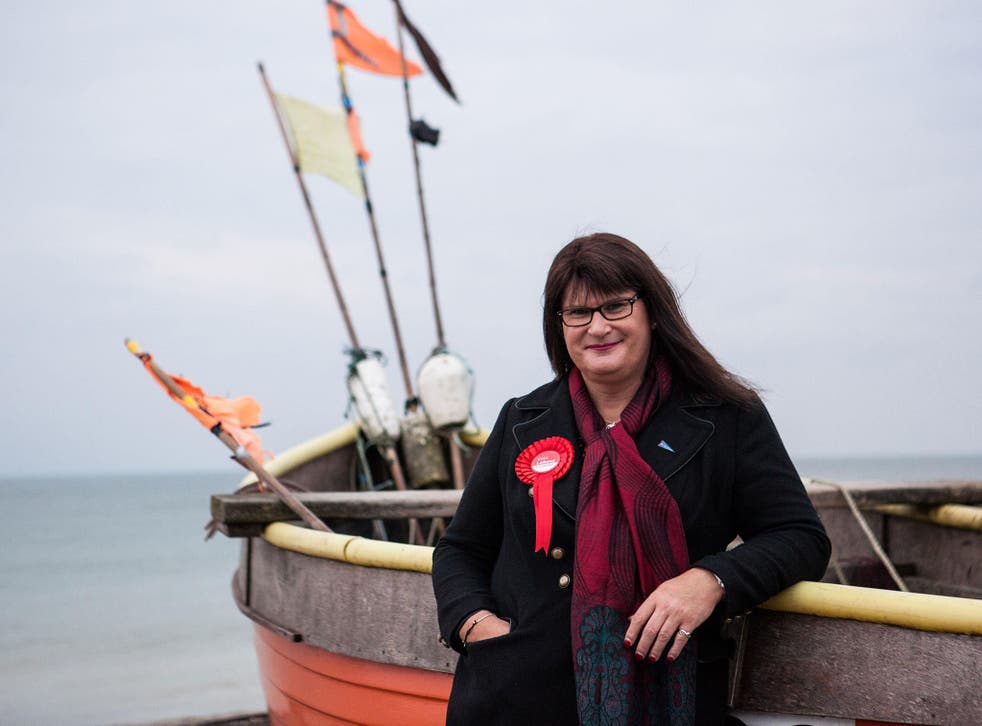 As I stand on stage, watching dawn's first light slowly work its way into the room from the door at the far end of the hall, I am calm, focused entirely on the next words that I will hear.
"Sophie Rose Cook, Labour Party, 20,882."
At that moment, in Worthing Assembly Hall, a journey that began at the age of seven very nearly resulted in a transgender woman being elected to Parliament.
My earliest memory of being transgender, although I had no idea that that's what it was at the time, was on a family holiday in South Wales.
All week I asked the other children to call me Jenny. This was 1974 and a combination of the fashions of the time, both in clothing and hairstyles, together with the innocence of youth meant that no one questioned this identity.
UK news in pictures

Show all 50
Of course this was a very different time, we had no internet, we had no knowledge of what it meant to be transgender and we certainly didn't have any trans role models.
I was, I believed, truly alone and without the opportunity, or even the vocabulary to vocalise my feelings. I was driven at the age of 12 to attempt to take my own life for the first time.
Growing up we all come to realisations about our own identities, we all learn to recognise the desires that form our sexuality, we all come to identify ourselves somewhere on the spectrum that is gender identity.
Most people don't even realise that this stage in their development has occurred, after all if you identify as straight and cisgender that's exactly what everyone was expecting as the default setting.
That realisation is only ever noticed if people are gay or trans, and at that point people have the choice to deny their identity or to "come out", but no one ever expects non-LGBT people to come out.
No one ever said: "When did you first know that you were straight? Don't you think that that's too young to know?"
After a false start in my thirties I finally came out at the age of 48.
The previous four decades had taken its toll on me, the constant feelings of disconnection from the world around me meant that my baseline emotional state was that of suicidal despair.
I look back at old photos of Steve, the person that I was pre-transition, and the eyes contain a heartbreaking sadness, a secret pain that could never be shared.
Recently whilst looking at images of a transgender friend's previous self I realised that I was looking at pictures of ghosts, not simply because this was someone that is no longer here but because, in many ways, they never were.
Pre-transition Steve was a placeholder, a container for the soul and spirit of Sophie, locked away, deep inside.
Now my eyes are full of life, full of the joy of release from an imprisonment within a body that never felt like mine.
When I came out, I came home, after five long, painful decades my soul finally found a kind of peace.
This was my journey, it was long, it was hard and it was certainly painful.
On a number of occasions the journey nearly killed me and every day I still fight the demons that have accompanied me along the road.
By the time that a transgender person transitions they have already been through a hell that most people will luckily never know. They have questioned every aspect of their identity and searched for meaning in the confusion.
When people saw me transition at 48 and ridiculed or insulted me, an old man dressed as a woman, they failed to see the terrified seven-year-old girl that was finally released from four decades imprisoned within a jail of flesh not her own.
Perhaps if people could look upon others with compassion and empathy rather than accusations, with love and support rather than hate and abuse, perhaps then we could finally build an equal society.
I may be transgender but the above statement doesn't just apply to people like me.
I dream of a day when no one experiences prejudice, regardless of their gender identity, sexuality, race, religion, gender, disability or wealth.
There is no hierarchy of prejudice, human rights for one group do not only come at the cost of another, for it is only when we are all equal that equality is achieved.
Join our new commenting forum
Join thought-provoking conversations, follow other Independent readers and see their replies