As a young transgender woman going into politics, this is what I've learnt from Harvey Milk
The biggest message I take away from Milk is that the only thing in the closet should be our clothes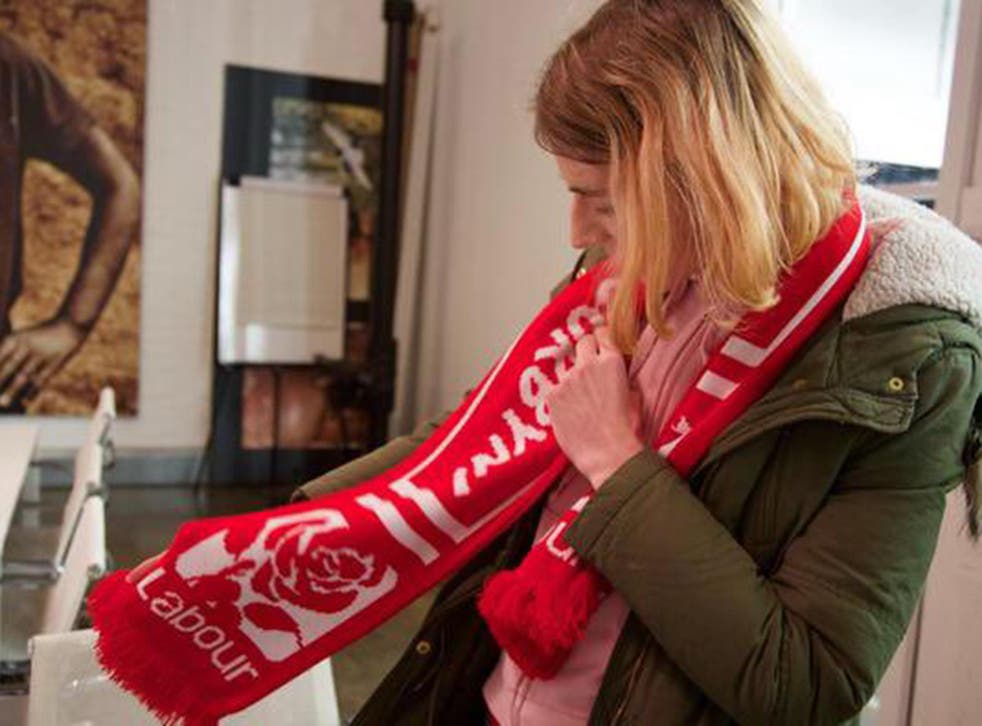 It's been 40 years since Harvey Milk was assassinated. The visionary LGBT+ rights activist was elected at a time when the community was encountering widespread hostility and discrimination. As an official he protected gay rights when an anti-gay agenda was largely winning across the US – sponsoring anti-discrimination bills and helping defeat California's Proposition Six, which mandated the firing of gay teachers. It's difficult to overstate the difficulties he endured and defied to become one of the first openly gay elected officials in America and the world.
Milk was an eloquent orator – inspiring and advocating not only for the LGBT+ community but also on behalf of women, the disabled and BME communities. He was a true intersectional activist who made coalitions between diverse groups and encouraged solidarity during strike action. He was a trailblazer, who knew he would likely be murdered, and so created many wills to be read in the event of his assassination – one containing the now-famous statement "If a bullet should enter my brain, let that bullet destroy every closet door." I think we can still learn a lot from Milk, certainly I can.
There are a lot of parallels between Milk's experiences and mine as a young British transwoman. Similarly to him I receive daily threats – and although I feel relatively safe, at times I fear for my safety. He talked about how he grew up without gay role models to look up to, and I feel completely the same about trans role models, especially in British politics where we've never had a trans MP. Upon my election as a Labour Party women's officer I was attacked relentlessly, echoing Milk's experiences with the media following his inauguration all the way back in 1978.
The countries where it's illegal to be LGBT
All these decades on and people are still scared to come out – I know I was and not doing so almost killed me. This fear, embarrassment and shame is still common place in the LGBT+ community and while it is absolutely a lot easier to be authentic today, far too many can't be and suffer for it. We've made a lot of advancements but prejudice still exists, especially towards the bi and trans communities. For me coming out meant leaving home, and suffering at school where it was enforced that God hated me and where I was treated as a boy until I sued them – something most LGBT+ youth wouldn't be able to swing.
I found a new home in the Labour Party who had created the Equality Act I used to stop my school discriminating against me. But even in Labour there is transmisogyny, members who want to ostracise us like Jennifer James, who has created a Go-Fund me campaign "Keep all-woman shortlists female" that states: "We believe that the election of self-identifying transwomen as women's officers and their inclusion on all-women shortlists is reducing and undermining female representation in the Labour party."
Members who regularly send transphobic tweets like Venice Allan, and who threaten violence against us like Linda Bellos, who was recorded at a meeting saying: "I am quite prepared to threaten violence, because it seems to me that politically what [trans women] are seeking to do is piss on all women".
I'm constantly attacked for running for women's roles as a transwoman. Milk rightly spoke on ending the disenfranchisement of oppressed groups in politics, and how we can't always be representative but we must be inclusive. To loosely paraphrase him: I fight for women because I'm one of them.
Thousands march against Donald Trump in LGBT rights parade

Show all 8
While it seems like many arguments have already been won we have to be on guard. In America, two thirds of LGBT+ people feel less safe since Trump was elected; in Britain we have seen May sign a collation with the DUP who have views about queer people that many find abhorrent. There are still restrictions on gay men giving blood, and although we have achieved so much in the 40 years since Milk's assassination, the whole community are still more likely to be bullied, assaulted, to self-harm and to die by suicide. We are still tormented and while there's much to celebrate, there's much to do.
The biggest message I take away from Milk is that the only thing in the closet should be our clothes. Equality is just around the corner and although it is still difficult for too many we are getting there. For me the best thing about coming out and being so outspoken is the idea that maybe I'll make it a little easier for another trans person down the line – that they can know they are worth every damn bit as much as everyone else. We must always fight for equality, and similarly to Milk I'll be looking to do this through politics. "Coming out is the most political thing you can do".
Lily Madigan is a young political activist and the first transgender person to be a Constituency Labour Party women's officer. She has ambitions to be the first transgender MP and tweets at @madigan_lily
Register for free to continue reading
Registration is a free and easy way to support our truly independent journalism
By registering, you will also enjoy limited access to Premium articles, exclusive newsletters, commenting, and virtual events with our leading journalists
Already have an account? sign in
Join our new commenting forum
Join thought-provoking conversations, follow other Independent readers and see their replies