Don't blame Trace Lysette for ruining the success of Amazon's Transparent
Whatever the initial challenges were of getting a show like 'Transparent' into production, its success has been triumphant.  All Amazon really needed now was Trace Lysette to shut the hell up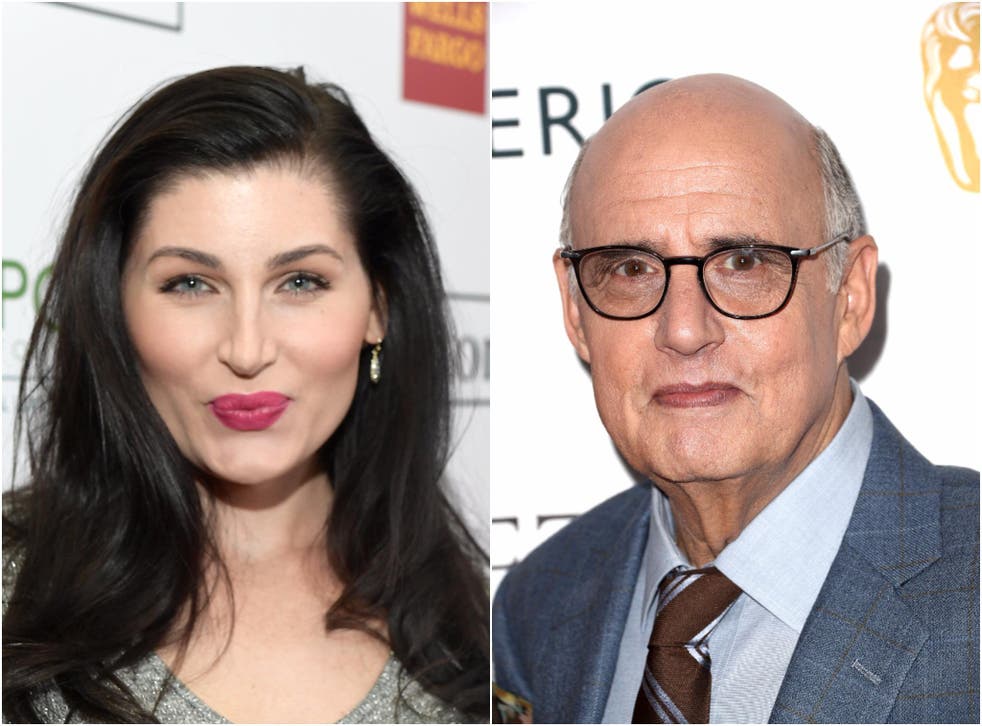 With the most wonderful deep irony, it might have taken a trans woman to illustrate to many befuddled onlookers why women just don't report harassment. Trace Lysette, an enigmatic person who plays an important supporting role in Amazon Prime's hit show Transparent, has accused her colleague Jeffrey Tambor of unseemly on-set behaviour.
Tambor has now quit. Yes, this column is discussing harassment yet again, and not only that, transgender-focused harassment. Zeitgeist double bubble. I'm aware that some weary males may have made it this far down the paragraph before cutting their losses on 2017 and feeding their heads into the office shredder. However, please come back. If you can stick with this tale of a multi Emmy-award blitzing entertainment blockbuster, now in peril due to Lysette's whistleblowing, it says so much. Because "Pffft, well why didn't she say something at the time?" is the clarion cry of the dunderhead approaching recent reports of historical sexual grievance. Here, Lysette is saying something now. The Transparent story makes all the reasons why women often don't a little less opaque.
Transparent, I must stress, as it's vital to Lysette's dilemma, is one of television's most wonderful dramas, as well as one of modern TV commissioning's most important and risk-taking developments. It's also probably something you've never watched. Because of all the TV over which I've ever raved, aside from Six Feet Under (a gorgeous ensemble-driven drama centred around a funeral parlour), no show's premise makes the casual bystander glaze over like Transparent. "Oh, the one about the transgender dad?" people say, switching off. Granted: It sounds issue-led, worthy and a bit much. Greenlighting Transparent was always a risk for "family-friendly" (although not if you're working in its warehouse over Christmas) Amazon.
UK news in pictures

Show all 50
What Transparent actually is if you give it a chance is a compelling, intoxicating look at family, siblings, secrets, divorce, being Jewish, mid-life anguish and "paradise syndrome" malaise. Producer Jill Solloway pegs all of this in season one around Jeffrey Tambor's character, Mort, and his announcement that he was always she and would like to be called Maura. The story of Maura has extra joy, depth, authenticity and grit due to real trans woman Trace Lysette's portrayal of kind, albeit weary, Shea.
Whatever the initial challenges were of getting a show like Transparent into production, its success has been triumphant. All Amazon really needed now was Trace Lysette to shut the hell up. And this will be a familiar problem which human resources departments across the world face every day as harassment claims present themselves. "Everything is going wonderfully," they must say, "Look at the profits, the goodwill, the staff, the salaries, our reputation! Why can't this woman just shut up?"
By accusing Tambor, and him now fleeing, Lysette has potentially scuppered the future of the entire show. Its work as a trans lobby trailblazer could be forever tarnished and Lysette's colleagues may be potentially out of jobs. By turn, the entire world will be questioning her statement, its validity, her own character and her motives to speak up. Lysette has spoken in the past about how as a trans woman she is grateful to the show for the exposure, but it has led to no more parts being available for her elsewhere. By speaking up, she will be seen by many as a troublemaker and a loose cannon.
Of course, as Lysette is a genuine trans woman and Tambor a cis-male merely acting as a trans woman, it could be argued that writers might simply beef up Lysette's role, write out Tambor and move on. But this is tricky, because in the first instance the casting of Tambor – a well-known, white, male, straight actor – would have been integral in Amazon's choice to greenlight Transparent. Without Tambor, in fact without any recognisable white male at the helm of a planned entertainment project, it's near impossible to get funding.
This is why women are still meant to be very grateful for Bridesmaids and there was 17 weeks of man-baby mewling when we "stole" Ghostbusters. It just still looks weird to audiences if there isn't a man in the poster looking "in charge". By season four, Tambor still feels like the lynchpin in Transparent's publicity and is still considered its "star". Many at Amazon and many of Transparent's audience members will cling to the belief that season five needs him. Showbusiness is fickle, transient and harsh. The show may be over.
The hard truth is that many of the cast and crew of Transparent currently considering a less financially secure Christmas possibly wish Trace Lysette had failed to mention right now what she thinks about Jeffrey Tambor. Lysette has been brave and true to herself, yes, but she has also spoiled everything. Just like those women who have ruined the scheduled Louis CK Netflix shows by being churlish enough to be unhappy about him masturbating in front of them. Or those exasperating girls who have ruined the BBC 1 Christmas Agatha Christie outing by saying things about Ed Westwick. Ladies, you can speak now or you can speak later. It's all very transparent, the results will be exactly the same.
Register for free to continue reading
Registration is a free and easy way to support our truly independent journalism
By registering, you will also enjoy limited access to Premium articles, exclusive newsletters, commenting, and virtual events with our leading journalists
Already have an account? sign in
Register for free to continue reading
Registration is a free and easy way to support our truly independent journalism
By registering, you will also enjoy limited access to Premium articles, exclusive newsletters, commenting, and virtual events with our leading journalists
Already have an account? sign in
Join our new commenting forum
Join thought-provoking conversations, follow other Independent readers and see their replies