Trials must not cause victims extra pain - time after time, their characters and integrity are ripped apart in court
The Rotherham sex abuse case showed that little has changed since Frances Andrade killed herself in 2013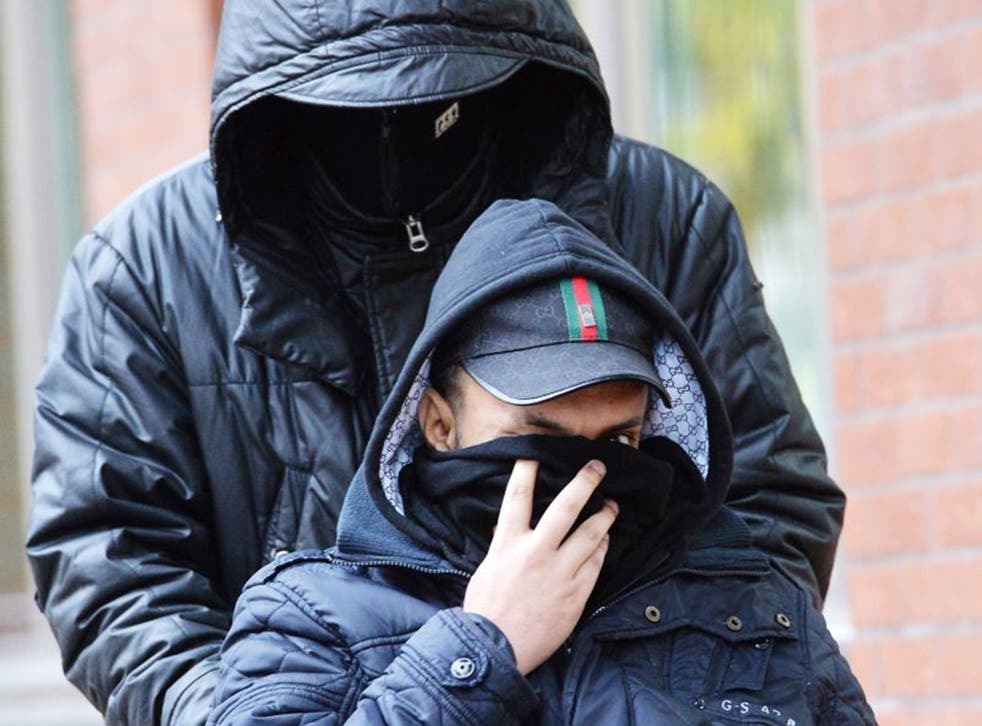 Arshid Hussain needs to use a wheelchair after being shot in the abdomen. When he was named as a defendant in a trial which was going to take place 40 miles from his home in East Yorkshire, a video link was installed in his house so he could follow the proceedings from his bed. The case began in December but he turned up in person on only one occasion and decided that he was too unwell to give evidence.
On Wednesday, as the verdicts in the case were being read out, Hussain's wife called an ambulance. He was rushed to hospital in Scunthorpe, a development described by a prosecution lawyer as an apparently deliberate attempt to frustrate the judicial process, before being released and taken into custody that evening. On Friday, Hussain, 40, was sentenced to 35 years in prison after being found guilty of 23 serious sex offences.
I wouldn't normally make a song and dance about the way a defendant has been treated during a criminal trial. But the contrast between the special measures put in place for Hussain and the ordeal his victims were subjected to in court is almost unbearable to contemplate. Like the case of Frances Andrade, the professional violinist who died of an overdose in 2013 after a bruising experience on the witness stand, it raises questions about the extremely adversarial nature of trials involving serious sexual offences.
Andrade was accused of lying by the barrister acting for her former music teacher, Michael Brewer, who labelled her a "fantasist" in his evidence. She died the following day and never knew that she'd been vindicated: Brewer was convicted of five charges of indecent assault and jailed for six years. The coroner at her inquest said that Andrade was "extremely traumatised" by her experience and demanded new rules to ensure that vulnerable witnesses are given greater support.
It's hard to imagine a more traumatic experience than giving evidence against the Hussain brothers and their accomplices, whose horrific abuse of 15 vulnerable girls in Rotherham emerged during their trial at Sheffield Crown Court. Hussain's younger brothers Bannaras (who pleaded guilty in December) and Basharat were sentenced to 19 and 25 years respectively; their uncle, Qurban Ali, got 10 years. Karen MacGregor, who lured girls to her home and pimped them out, was jailed for 13 years. Shelley Davies, who stayed at MacGregor's house, argued that she too was a victim and received an 18-month suspended sentence.
The charge sheet, which included rape, forced prostitution, assault occasioning bodily harm, indecent assault, conspiracy to procure prostitutes, conspiracy to rape, and forced imprisonment, doesn't come close to conveying the damage inflicted on the victims. The trial followed publication last year of a report which concluded that 1,400 girls had been abused in Rotherham over a long period.
Between 1987 and 2003, Arshid Hussain used very young girls for sex, passing them on to his brothers and prostituting them to other men. When one of his teenage victims tried to end contact with him after having his baby, he held her by the throat and threatened to throw her from a balcony at Rotherham market. She says she reported the assault to the police but was ignored, one of many claims which are now the subject of an investigation by the Independent Police Complaints Commission.
Chilling statements from the victims were read out in court on Friday. One girl described the Hussain brothers urinating on her like "a pack of animals" while the sister of another victim characterised her as a "broken human being". The prosecutor, Michelle Colborne QC, said that the victims had felt "dirty, ashamed and guilty" since they were teenagers. She listed lasting effects of the abuse they suffered, including eating disorders and self-harm.
When Colborne visited one of the witnesses at home before she testified, she found her shaking and "almost physically sick" at the prospect of giving evidence. Her fears were justified: the victims were repeatedly accused of lying in order to claim compensation from the police and the council. Unlike the jury, defence lawyers knew that Bannaras Hussain had admitted a string of offences against almost half of the witnesses. But they went on to accuse four of the women of inventing evidence against the other defendants.
A Sheffield newspaper, The Star, reported that one of the women "was scratching her arms in anguish during a break in proceedings and required a social worker to sit with her for reassurance". Another defence barrister was asked to tone down her cross-examination of the same witness after both the judge and the prosecution expressed concern that the lawyer was shouting.
Is this really how a civilised country treats women who have been multiply raped from the age of 13 or 14? The 2009 Coroners and Justice Act introduced special provisions for adult complainants in sexual offence trials, including allowing video-taped statements as evidence. After the Andrade case, the Director of Public Prosecutions announced three pilot areas where prosecuting barristers would use new guidance to support victims but its provisions – meeting witnesses in advance and explaining the defence case – still don't address the core problem.
Time after time, victims have had their characters and integrity ripped apart by defence barristers who will stop at nothing to get an acquittal. "They're just doing their job," we're told. Meanwhile, judges are reluctant to intervene in case they're accused of obstructing justice.
Frankly, I'm sick of these high-minded excuses. And I'm ashamed of a criminal justice system that appears to believe that justice can be achieved only by further humiliating deeply traumatised women.
Register for free to continue reading
Registration is a free and easy way to support our truly independent journalism
By registering, you will also enjoy limited access to Premium articles, exclusive newsletters, commenting, and virtual events with our leading journalists
Already have an account? sign in
Register for free to continue reading
Registration is a free and easy way to support our truly independent journalism
By registering, you will also enjoy limited access to Premium articles, exclusive newsletters, commenting, and virtual events with our leading journalists
Already have an account? sign in
Join our new commenting forum
Join thought-provoking conversations, follow other Independent readers and see their replies