Bullies criticised a photo of my period stain during a triathlon. I responded by reposting it
After her blood stain during a race went vial, triathlete Emma Pallant-Browne wants to send a message to female athletes about the importance of a period. Below is a piece adapted from a conversation she had with Amber Raiken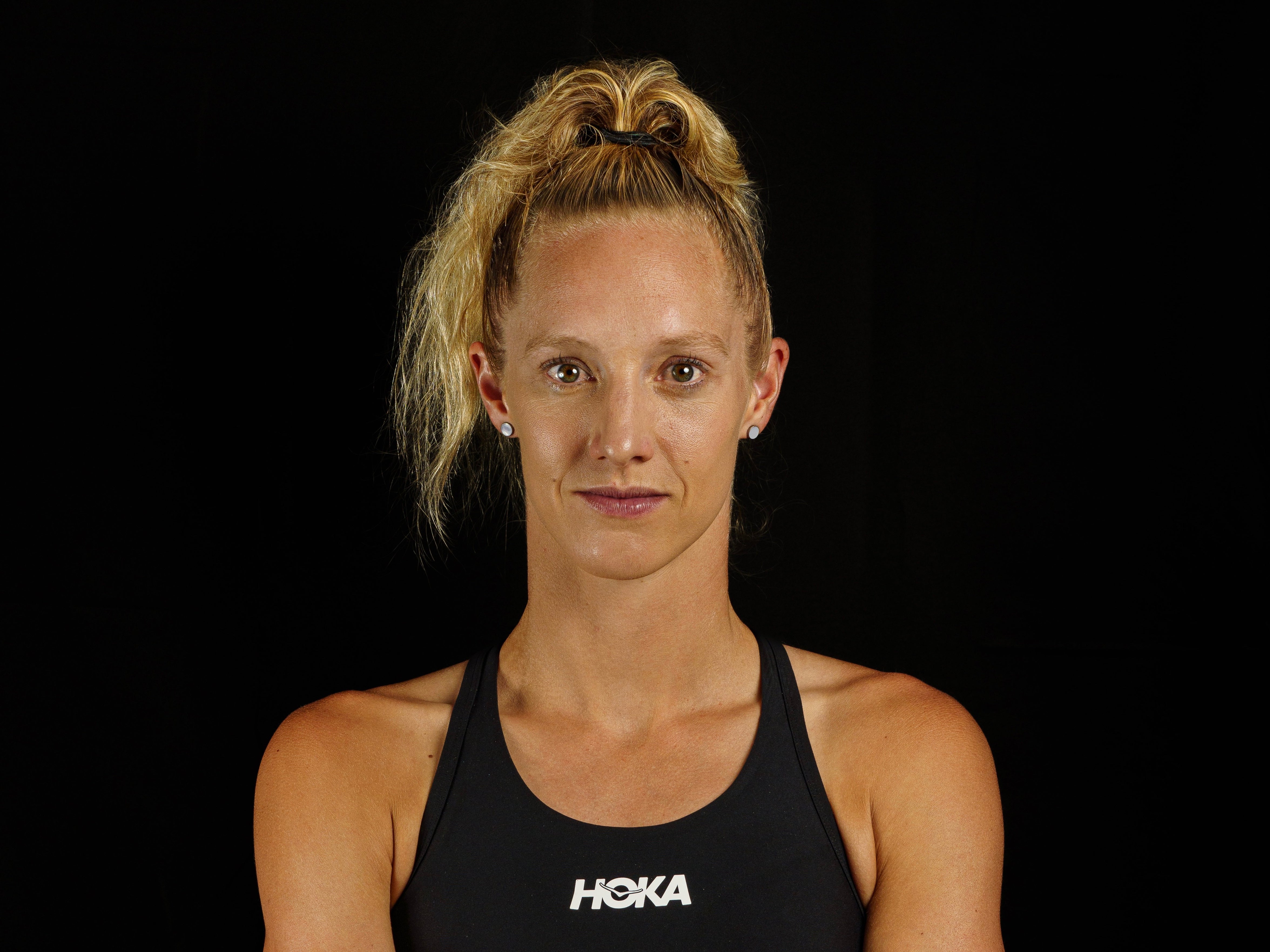 I was at a race when my husband showed me the Instagram comment underneath my running photo, posted by the Professional Triathlete Organisation (PTO). "Not the most flattering pic of @em_pallant – surely you can crop it a bit better," the comment read. Straight away, because I had been racing on a heavy period, I knew that's what it was referring to.
While the picture showed the bloodstain on my swimsuit, I didn't think it was something I should be embarrassed about. It's something I'm really proud of, because it took me a long time to get my period back. I think that if this guy knew that, then he wouldn't see this picture as something to crop.
Growing up, I trained a lot. I was a distance runner, went into super healthy eating, and was on UK funding. When my sports doctor at the time did a questionnaire about me, I found out that I wasn't having my period. My doctor and my coach, both men, were then adamant about working to get my period back because it wasn't healthy. I went in for many bone scans and discovered that I had low bone density. However, it took a good four years to actually get my period back, which was through an injury.
After I got injured, I moved to triathlons, put back on a bit of weight, and that's what kind of kickstarted my period coming back. Looking back, I definitely had eating issues. I wasn't eating enough and was overly strict on myself, and I know that was very unhealthy. Now, this is something that I talk to young girls about. I think it's a super important issue in female endurance running that doesn't get spoken about enough.
The triathlon I did, where I received multiple responses about my period, took place on Ibiza in May. Because of all the TV broadcasting going on, you had to get into your wetsuit a lot earlier. You couldn't go to the bathroom at the last minute and put a fresh tampon in. This was on a day when my period was super heavy, and I knew that by the end of the race, my tampon wouldn't hold all the blood. At the first water station I hit, the blood washed off my wetsuit. However, I didn't realise that the stain was still photographed until the PTO shared that image on Instagram.
I thought that if this photo were to be cropped, it would be a way of pretending that we're not all human. I feel like if you over-glamorise things on social media, it's really dangerous to the next generation. Because you are making yourself this untouchable thing, rather than someone inspiring to people because they can relate to you. After I responded to the Instagram user's comment, telling them that the picture showed the reality of racing on your period, I got many reactions.
People were saying, "Good for you. But every other woman I know would definitely not want that photo up of them." And that's what made me want to repost the photo myself. I just felt like it wasn't healthy, in this day and age, to feel ashamed of your period. This is not a feeling that we should just accept. If 99 per cent of the women you know would be mortified at that photo, then you should make those women feel more comfortable.
A lot of times, we can say things like, "Words only mean so much." I can tell a young girl, "Oh, this has happened to me before. Don't be ashamed. Don't be worried." Whereas if you're actually willing to put up that photo of you, it shows that action speaks louder than words. You are actually showing that it's not something to be ashamed of. You're owning the moment.
While I shared my post to try and inspire other girls, I've also learned so much from other women contacting me about periods. I think that's something that's great about this open and honest conversation. The more you talk about it, the more you learn. It's not this hidden, dark thing where you managed to talk to the right person and you've got a good bit of info.
I think if you are in sport and you're having a period, celebrate it. It's a great thing that's super healthy, and it's something that you should be really proud of. If there's a bit of period blood showing, as we often see blood in sport, you have nothing to be ashamed of. And, if someone tries to make you feel ashamed, then the shame is all on them.
Join our commenting forum
Join thought-provoking conversations, follow other Independent readers and see their replies