While everyone's distracted by coronavirus, Trump's quietly taking personal control of an agency he shouldn't be going anywhere near
'They're making our lives a living nightmare because they want to shift everything — they want total control'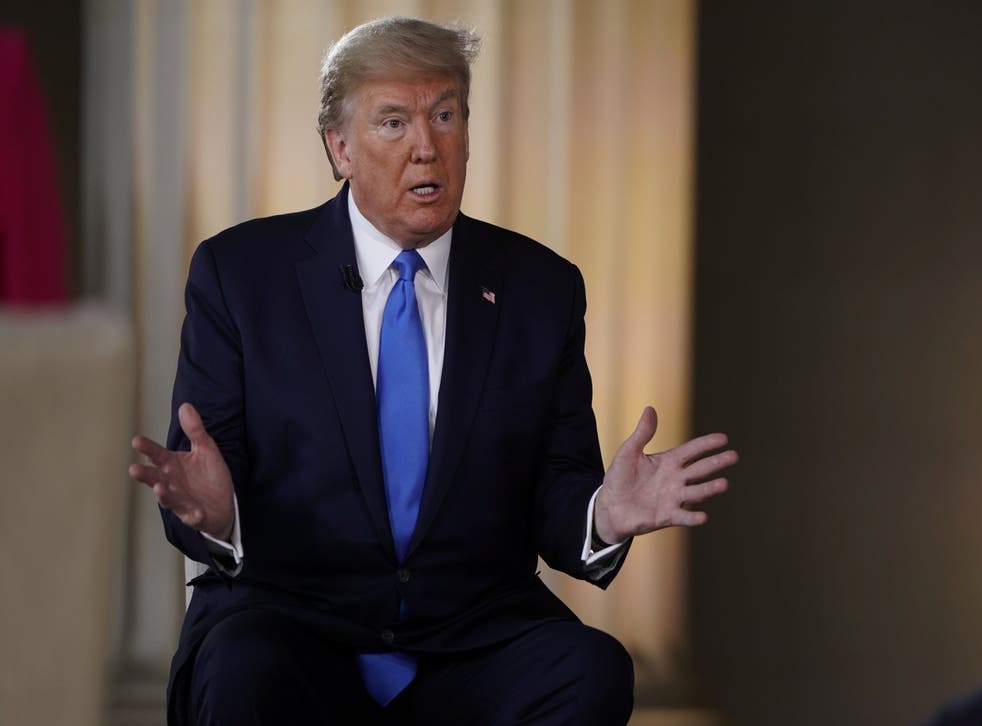 On May 1, President Donald Trump issued a proclamation declaring this week to be this year's "Public Service Recognition Week," and calling upon "Americans and all federal, state, tribal, and local government agencies to recognize the dedication of our nation's public servants and to observe this week through appropriate programs and activities."
He declared that Americans are "especially grateful to our devoted public servants," whose "experience, expertise, and commitment to service will lift our nation up during these difficult times and help ensure a swift recovery," and to whom Americans "will forever be indebted… for their hard work, dedication, and courage."
Any president will sign countless documents of a similar nature over the course of a four-year term, designating various days, weeks, and months in honor of different groups, historical events, people, and other entities deemed worthy of recognition by the leader of the free world.
And for anyone who watched Trump's performances during the daily briefings which were until recently delivered in the name of the White House Coronavirus Task Force, such flowery language bears a strong resemblance to the prepared remarks he'd read at the outset of each appearance.
But much like the way Trump would read his prepared platitudes in a passionless monotone then reveal his more familiar pugilistic, press-bashing form during the question-and-answer portion of those daily briefings, his administration's attitude towards the public servants who keep the government running can best be identified not in prepared remarks or proclamations, but through the actions it takes.
On the same day Trump signed an official document thanking civil servants nationwide, his own appointees at the federal government's human resources policy agency were making moves to consolidate their power and undermine the career officials who he has so often derides as the "deep state" and part of the "opposition."
That agency — the Office of Personnel Management — is, among other things, responsible for making sure federal agencies follow civil service laws, some of which date back to 1883.
Most anti-corruption experts will wax eloquent about how a merit-based, nonpartisan civil service is necessary to ensure that government functions smoothly and unencumbered by corruption. But for the loyalty-obsessed Trump administration, having to hire the (actual) best people and protect them from being fired for political reasons has been a bridge too far since Day One.
As if to underscore this point, both of the people Trump nominated to run the agency were ousted after less than a year on the job. The first, a respected human resources expert named Jeff Pon, was asked to resign just seven months after the Senate confirmed him to the position because he resisted efforts to eliminate the agency and give the White House Office of Management and Budget control over all federal personnel policy — how civil servants get hired, and when, why and how they can be promoted, given raises, or fired.
It's a plan that experts say runs contrary to nearly a century and a half of efforts to keep personnel policy out of the president's direct control, and — luckily for federal workers — one Congress rejected by including language in the National Defense Authorization Act making it illegal to move OPM's functions under OMB's roof.
But sources close to OPM leadership and personnel policy experts say that Trumpworld is still on a mission to give the president control of all federal hiring, and is instead simply trying to destroy the agency from within.
This latest effort began with the March 17 ousting of Trump's second Senate-confirmed OPM Director, Dale Cabaniss, who resigned after less than six months. According to sources, resignation came on the heels of bullying and demands by White House Presidential Personnel Director John McEntee and a White House-installed "liason," Paul Dans.
According to OPM sources, Cabaniss quit rather than heed Dans' and McEntee's wish for her to fire her hand-picked chief of staff, an agency veteran and Navy reservist named John Blyth, who'd been running OPM's Congressional Liason and Intergovernmental Affairs office.
Blyth, who is also a Commander in the US Navy Reserve, returned to his previous position but was fired without warning late last week, and Cabaniss' role is now filled on acting basis by Michael Rigas, the agency's deputy director, who was also appointed to a position as Acting Deputy Director for Management at OMB, the agency forbidden by law from carrying out any of OPM's functions.
"They're operating as if the abolition of OPM has already occurred," said one federal personnel insider, an expert with three decades of experience dealing with personnel policy. "OPM has been made a kind of vassal of OMB… and I think [the White House] just made that too clear to Cabaniss, who hadn't quite figured out that she was only window-dressing and that OMB was still running the organization."
Assisting him are Dans — a Trump loyalist who was installed there by McEntee to ensure the independent agency bends to the president's will — and Trump's original pick to run the agency, George Nesterczuk.
Nesterczuk, a Reagan and George W Bush-era OPM veteran who helped establish a pay-for-performance system for federal workers in national security-related jobs, was nominated for the top OPM job in June 2017, but withdrew in August of that year because of what he called "partisan attacks."
"Nesterczuk is the Antichrist," said one person who has dealt with federal labor relations matters for years.
"He has spent his entire career trying to do the kind of things that Trump has been pretty successful in, which is undermining the civil service, getting rid of their pay and classification systems, paid benefits, and union rights," they continued, adding that Nesterczuk is "as right-wing a human being as exists."
Trump claims the House is 'a setup' full of 'Trump haters'
But since last month, Rigas, Nesterczuk, and other recently installed Trump political appointees have moved swiftly to consolidate their power and remove career officials from many decision-making processes.
"They're making our lives a living nightmare because they want to shift everything — they want total control," said one senior civil servant.
One of the things Trump's appointees are taking control of is the power to grant so-called "direct hiring authority," which allows agencies to bypass the normal civil service hiring process and bring in new employees without the protections available to most career employees.
"The dangerous thing is for OPM to exercise its authority to delegate direct hiring authority throughout government," another expert explained, because "direct hire authority itself is the corrupting mechanism" for two reasons: It allows political appointees to hire unqualified cronies, and because anyone hired that way will never have the due process rights afforded to civil servants, and in particular whistleblowers.
"It's not just political corruption. That's part of the story, but it's also creating this growing segment of the federal workforce who are at-will because they were hired directly, and then they can't protest an unfair firing or any kind of adverse action. They have nothing to hold anyone accountable."
Join our new commenting forum
Join thought-provoking conversations, follow other Independent readers and see their replies