Trump's crusade against Qatar isn't about terrorism – it's revenge for a failed business deal
Was Qatar singled out for punishment because it cosies up to Iran and is the world's biggest supporter of terrorism? Or was it because it failed to back The Family?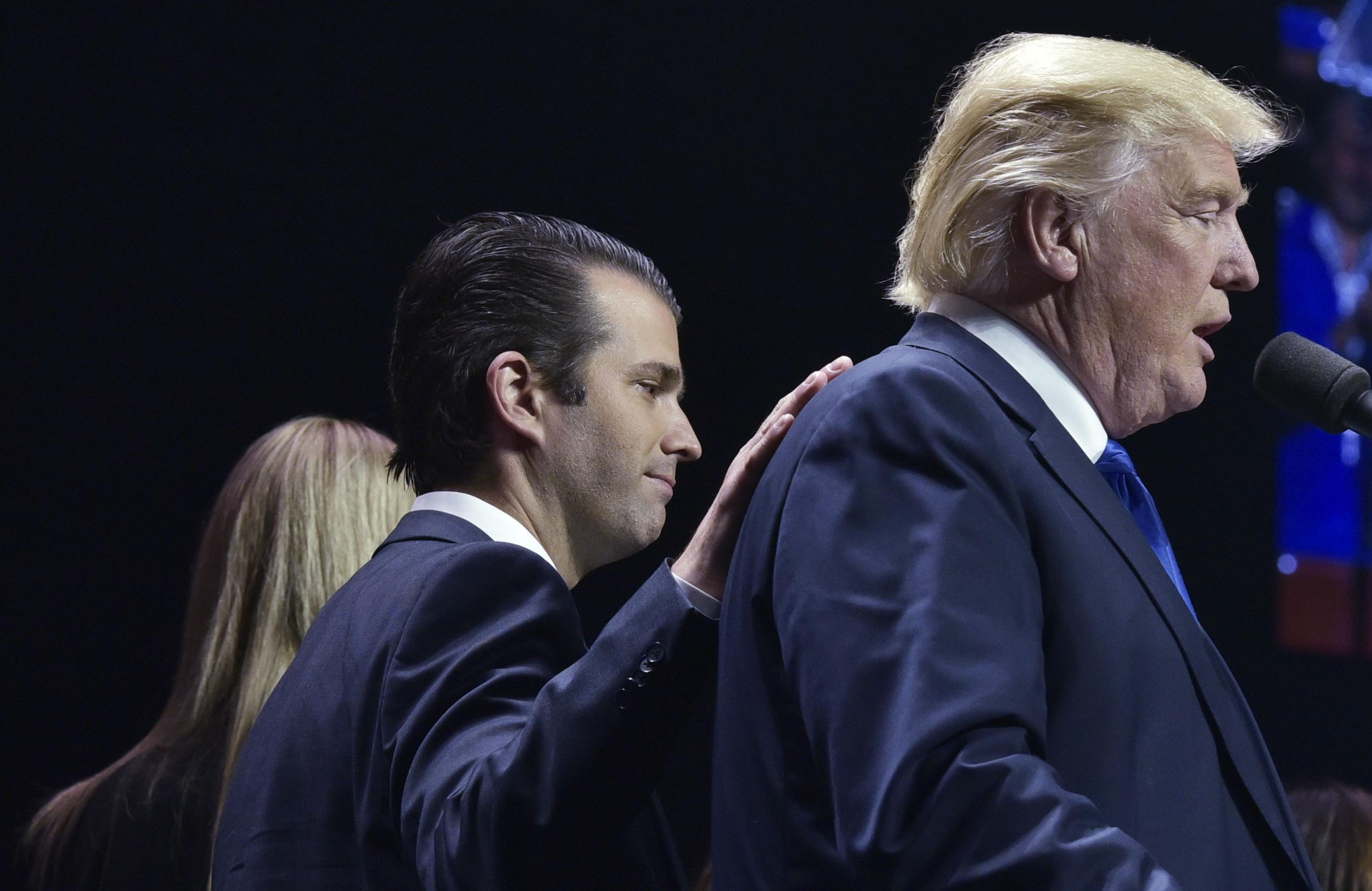 Another day, another story about one of The Trump Family being up to no good.
First it was a meeting between the President's oldest son, Donald Jnr, with a pro-Kremlin lawyer who said she had damaging information on Hillary Clinton before the election.
Reports claimed he was specifically told that Natalia Veselnitskaya had material from the Russian government which could help his father's candidacy.
But he let his visitor into Trump Tower anyway.
Donald Snr was not in the room but his son-in-law, Jared Kushner, was at the meeting which took place after Trump secured the Republican nomination last year.
Which brings us to Meeting No 2.
Donald Trump Jr defends meeting with Russian lawyer
A year earlier Kushner was not just in the room but chairing a series of meetings with one of the world's richest men to re-finance one of his ailing New York properties to the tune of $500m (£388m).
And where was the man with the magic mountain of money from? Qatar.
Unlike the meetings with Natalia which, it is said by the White House, were over in a day when it became clear she had nothing to offer, these talks went on for about two years.
With their immense wealth the Qataris had an awful lot to offer and talks continued beyond the election, before coming to an abrupt end in March when Sheikh Hamad bin Jassim al-Thani walked away.
The reason? Kushner was unable to come up with any co-funding as stipulated by the Qataris from the outset.
No betrayal, no foul play, no double crossing – just what was warned would happen when a Chinese insurance company, which had looked likely to invest, suddenly pulled out.
Fast forward two months and Donald Snr is suddenly the scourge of Qatar.
In a visit to Saudi Arabia he rounds on the tiny Gulf state as the chief financer of terrorism before repeating the claim in the Rose Garden at the White House a few weeks later.
Less than a month later a Saudi-led alliance is emboldened by the President's words to launch a diplomatic and transport blockade of Qatar which continues to this day.
But was Qatar singled out for punishment because it cosies up to Iran and is the world's biggest supporter of terrorism? If so, why has America got a 10,000-strong military base there?
Or was it because it failed to back The Family?
It is like some scene out of The Godfather. You can almost hear Don Vito Corleone saying: "Revenge is a dish best served cold."
Well, maybe lukewarm when you consider how quickly the Trump Family got its retaliation in.
The Kushner office building in question at 666 Fifth Avenue, Manhattan, is in dire financial trouble because it does not generate enough revenue to pay off The Family's debts, and The Family has less than two years to come up with $1.3bn (£1bn), when the interest-only mortgage is due.
World news in pictures
Show all 50
Federal investigators are now also looking at whether Kushner sought Russian financing for the building from the CEO of a Russian state-owned bank in December.
The Kushner Family has form when it comes to revenge. Jared's father, Charles, once hired a prostitute to seduce his brother-in-law for co-operating with a federal investigation against him.
The trouble is you can't run the White House like some crazed Mafia outfit, because you're likely to end up being impeached over conflicts of interest.
But for the moment Trump appears happy to ditch the rule book and accuse his detractors of perpetrating fake news.
This week his Secretary of State, Rex Tillerson, is frantically engaged in shuttle diplomacy flying around the Middle East trying to sort out the mess caused by The Don.
The scary thing is how a man with no political experience, who happens to be married to the President's daughter, can have all this power in the leadership of the free world.
As one of Tillerson's associates put it: "Rex put two and two together and concluded that this absolutely vacuous kid was running a second foreign policy out of the White House family quarters."
Kushner has been tasked with finding a solution to the Israeli-Palestinian conflict, something which has eluded the greatest political minds for generations.
He is also the President's lead adviser on relations with China, Mexico and Canada.
But for the moment it is a White House-created mess in the Middle East which the administration is having to clear up.
Tillerson needs to convince leaders in the Gulf that the White House is not running an alternative foreign policy where it sides with Saudi Arabia against Qatar.
He also needs to convince the Saudis that its 13 onerous demands on Qatar need to be re-drawn into something that might be negotiated.
Tillerson's shuttle diplomacy is a huge test of American power and influence in the region.
The Secretary of State has just reached an agreement with Qatar on the steps it needs to take to reduce support for terrorism.
It remains to be seen whether he can convince the Saudis to use this as a basis for a negotiated settlement.
Join our commenting forum
Join thought-provoking conversations, follow other Independent readers and see their replies