As a gay man with HIV, I've been stockpiling my medication after hearing Trump's Obamacare 'plans'
Let me remind you about the lackadaisical timeline Trump put in place at last night's press conference to repeal and replace Obamacare, 'It will be essentially simultaneously…the same day or the same week ... could be the same hour.' This doesn't fill me with hope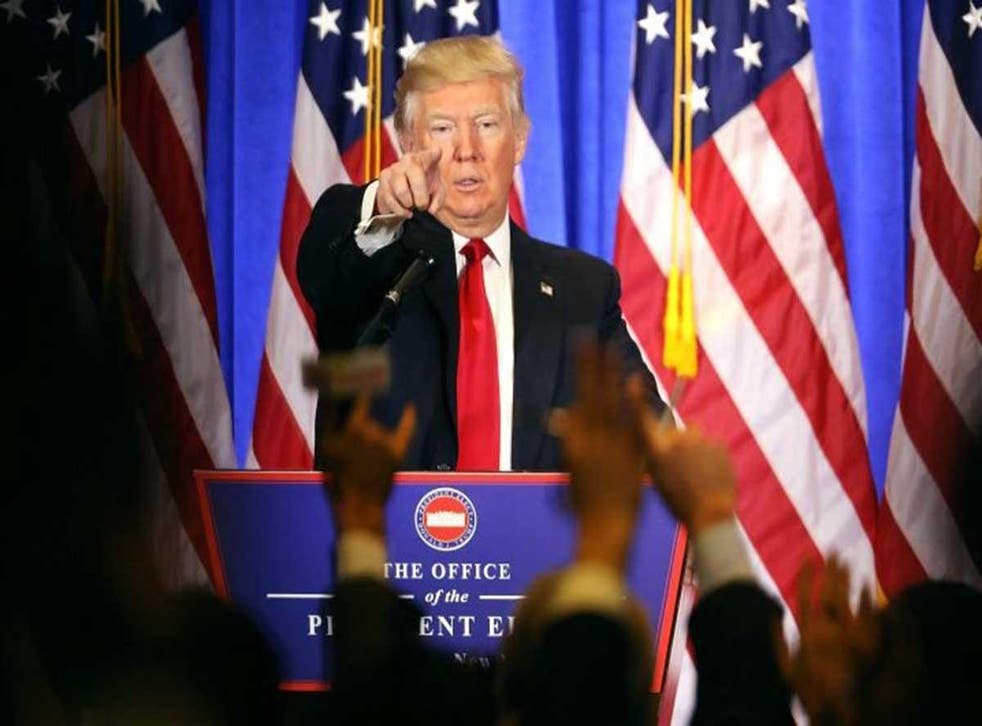 Since his election, many in the US have become resigned to the forthcoming Trump presidency. Give Trump a chance, they say. Well as a 57 year old man with HIV, I'm not feeling so optimistic. I've even started taking precautions by stockpiling my medication.
You see, the first thing the incoming administration want to do is to repeal and replace the "catastrophic" Affordable Care Act (ACA), as Trump labelled it in last night's press conference. What he will replace it with is still up for debate. All we know so far is that it will be "something terrific". As a man with a pre-existing health condition, I have no doubt that the replacement plans will be anything but.
Donald Trump calls for change to curb Big Pharma
This isn't the first time I have had to stockpile my medicine, at the risk of hampering its effectiveness. I have been HIV positive since 2001 and my expenses for the life-saving medications that I take each day are over $3,000 per month. To put that into context, that's the equivalent of a studio apartment in Manhattan in New York City. This type of money isn't easy to come by, and there have been times when my insurance has cut me off cold. In 2008, I missed an insurance payment by one day and was dropped by the COBRA plan. The only reason I had this plan in the first place was because I had gone to the lengths of finding a job in another state specifically so that I could receive this insurance.
Unable to get individual insurance in California as a self-employed worker with a pre-existing condition, I was not sure if I would ever be covered again, at least at an affordable cost. To become insured I had form a company with two or more employees, so that I could qualify for group coverage. Even then, this coverage only paid for my medication and for the event of any major injuries, forcing me into a coverage gap (when the ACA was passed the insurance I purchased was invalidated because it didn't meet the effective threshold of care). I hoarded medications that I was supposed to take daily and made them last for months, even at the risk of the treatment losing its effectiveness because I could not afford to comply with the regimen, just in case I was dropped again.
In 2011, following the introduction of Obamacare, I was able to enrol in Covered California and have been insured ever since. This was because the legislation put an end to insurers denying coverage or charging exorbitant fees to people who had pre-existing medical conditions.
President Donald Trump life in pictures

Show all 16
In the lead up to the inauguration. I hear everyone spouting the same arguments: it will be harder to undo the ACA than you think; the Republicans don't really have a plan to replace it; and it will take years to write new legislation anyway. I doubt everything will be okay when the very first thing the Congress seems to want to do is throw the health of millions of Americans into peril, with no conceivable plan in place.
Showing us what they are going to replace it with before they get rid of something would seem like a reasonable idea, but the best we have seen from Paul Ryan is vouchers, lifetime limits and intrastate insurance exchanges, (because I can certainly understand why a South Dakota insurance company would want to insure me when I am 1,578 miles away from the nearest doctor in their network). Furthermore, let me just remind you about the timeline Trump put in place last night, "It will be essentially simultaneously…the same day or the same week ... could be the same hour." This doesn't fill me with hope.
I find it inconceivable that our own government, with the knowledge that a lifetime of treatment for HIV costs $379,000 would say, at best "here's a coupon" and at worst "good luck with that!" I guess that by the sheer act of sentencing someone to death by denying them affordable coverage for an incurable illness, it really gives me something to fight for.
Register for free to continue reading
Registration is a free and easy way to support our truly independent journalism
By registering, you will also enjoy limited access to Premium articles, exclusive newsletters, commenting, and virtual events with our leading journalists
Already have an account? sign in
Register for free to continue reading
Registration is a free and easy way to support our truly independent journalism
By registering, you will also enjoy limited access to Premium articles, exclusive newsletters, commenting, and virtual events with our leading journalists
Already have an account? sign in
Join our new commenting forum
Join thought-provoking conversations, follow other Independent readers and see their replies