Donald Trump sacking Rex Tillerson this close to meeting with North Korea plays into the hands of Kim Jong-un
For the world to gain anything out of the President's meeting with the Pyongyang regime, people like Tillerson need to stay within the Trump administration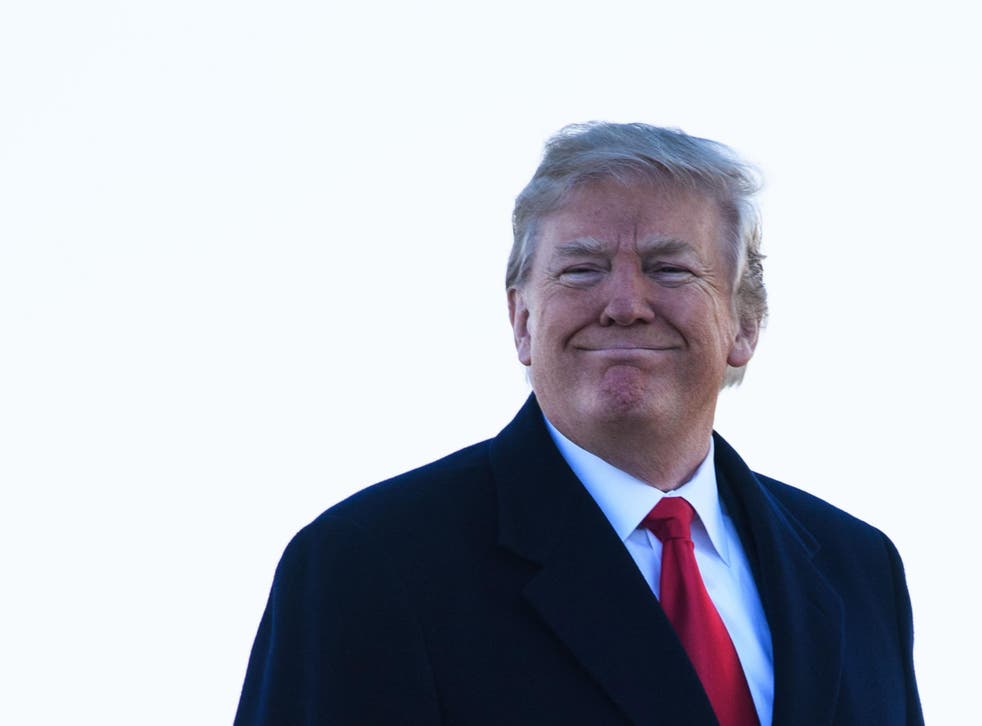 If President Donald Trump is trying to project an image of strength ahead of a proposed meeting with North Korea's Kim Jong-un, his firing of Secretary of State Rex Tillerson is clear proof that he is failing.
After months of denials from both the White House and the State Department that Trump and Tillerson's relationship was in any way fragile, the President announced in a tweet that the former Exxon CEO was finished at the White House. He is to be replaced by CIA Director Mike Pompeo, who Trump praised as thinking along similar lines to himself.
While we have become used to Trump's spur-of-the-moment firings, with State Department officials briefing that Tillerson had been caught completely unaware, this one has implications far beyond making the White House look chaotic.
Rex Tillerson disagreed with the President on a number of things – the nuclear deal with Iran was one in particular which Trump himself cited. Dealing with North Korea was another, with Tillerson having been caught more than once offering statements on Pyongyang's nuclear threat and the US response that were subsequently walked back by the White House.
Trump can clearly see a possible boon for his legacy in the unprecedented talks with Kim Jong-un. Therefore the fact that some officials were briefing that Trump was looking to push Tillerson – who he clearly no longer trusts – out before the North Korea meeting makes some sense, but the timing is terrible.
All aspects of that meeting, where Trump could potentially be discussing nuclear disarmament for Pyongyang, are extremely delicate and it is difficult to think that the upheaval caused by Tillerson's dismissal will do anything but harm that process.
Critics also say – with some justification – that the meeting will likely achieve nothing other than an easy PR win for Kim. The sacking of Tillerson already plays into the North Korean leader's hands, with Pyongyang sure to be delighted that the offer of a meeting has contributed to more dysfunction in the Trump administration.
Donald Trump's least presidential moments so far...

Show all 30
However, the most alarming thing about Trump's actions is that he has selected a new adviser who seemingly offers him no challenge. If Pompeo does indeed think like Trump, then that is dangerous in the context of North Korea. A meeting with Kim Jong-un is uncharted territory and, given Donald Trump's propensity for saying one thing when the cameras are rolling and another when they are not, the parameters for any summit must be carefully controlled.
With the meeting apparently coming at such short notice (sometime in April has been suggested), Trump does not just need people who think like him. He needs to be challenged, whether he likes it or not, and he needs to be faced with rigorous questions about what the US wants to achieve from a sit-down with Kim Jong-un. Trump has a reputation for dealing with issues on the fly, changing his mind quickly and acting impulsively. This episode with Tillerson has proven that, as have a number of other actions. But that won't fly with an issue like North Korea.
The bottom line is that the more disparate voices the President hears, the better. Dealing with North Korea is a matter of global safety and requires more options, not less. With Rex Tillerson gone, another voice has been removed from a very important conversation.
Register for free to continue reading
Registration is a free and easy way to support our truly independent journalism
By registering, you will also enjoy limited access to Premium articles, exclusive newsletters, commenting, and virtual events with our leading journalists
Already have an account? sign in
Register for free to continue reading
Registration is a free and easy way to support our truly independent journalism
By registering, you will also enjoy limited access to Premium articles, exclusive newsletters, commenting, and virtual events with our leading journalists
Already have an account? sign in
Join our new commenting forum
Join thought-provoking conversations, follow other Independent readers and see their replies