My father had faith in Donald Trump. He followed his advice — and he died of Covid-19
I was raised to be a patriot and to fight against injustice. That's why I'm now fighting as hard as I can to stop this self-interested authoritarian from being re-elected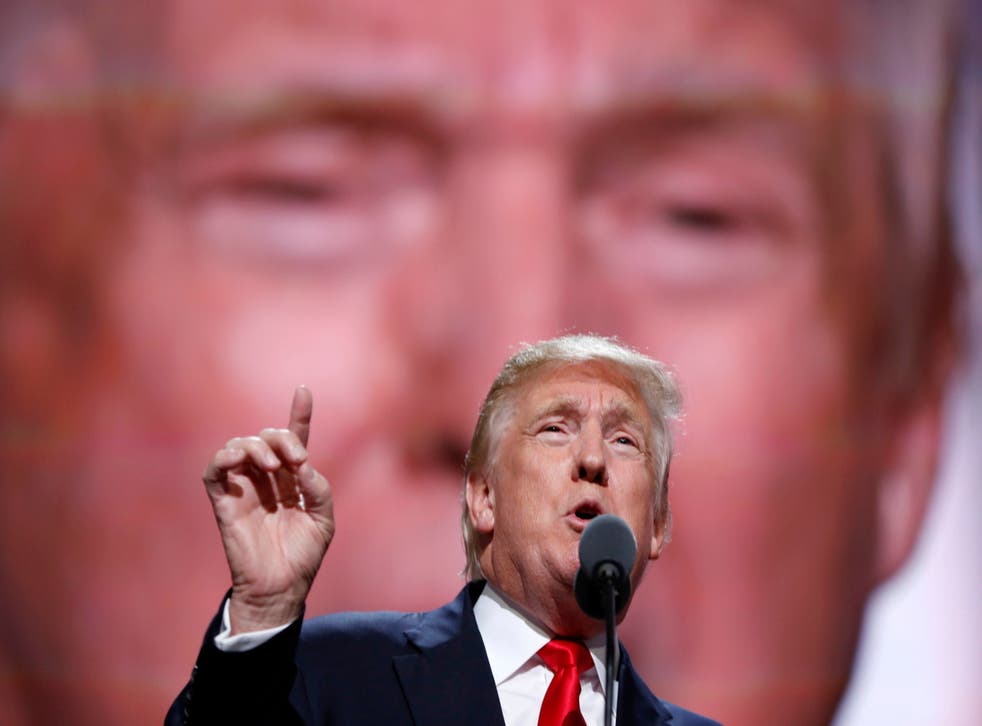 I am one of the hundreds of thousands of people in the US who has lost a loved one to Covid-19. My father, Mark Urquiza, should be alive today but he isn't. I am forever marked by this pandemic.
Dad had faith in Donald Trump. He voted for him, telling me that he was interested in his business acumen. He listened to him, watching his daily task force briefings and town hall events such as "America Together: Returning to Work" on Fox News.
He believed Trump and his sidekick Arizona Governor Doug Ducey when, in May, they said that we were on the other side of the pandemic, that the curve had been flattened, and it was time to reopen. In early May, Donald Trump's first public appearance since March was in Arizona. Together and maskless, Trump and Ducey toured the Honeywell factory, a place my dad had worked in for years. Arizona subsequently reopened and Governor Ducey spent the last two weeks of May reiterating President Trump's position: if you didn't have an underlying health condition, the virus was no longer a serious threat. It was, he said, safe to go out and meet up with loved ones and resume normal activities.
Just a few months before, my aunts and uncles and I received a text from my Dad saying: "Just did my physical, I'm fit as a fiddle." While Dad was 65, putting him on the edge of the higher risk category, he had just received a clean bill of health and certainly didn't consider himself "old" by any stretch of the imagination. After all, he came from healthy stock: his father lived well into his 90s and his great-aunt had just turned 91. Dad was in his prime; pre-pandemic, he was often the promoter of gatherings to cheer on a NASCAR race or to sing karaoke.
So when normal activities resumed, with encouragement from President Trump and Doug Ducey and against my warnings, my dad caught up with friends to sing a "Hard's Day's Night" together at a local karaoke establishment. He said to me, "Kristin, why would the governor and president say it was safe if it wasn't?"
But it wasn't safe. And my father paid with his life.
With the economy in freefall and 30 million people unemployed — the largest since the Great Depression — Donald Trump's reopening pushed a false choice between public health and economic health. Sadly, he didn't realize you can't have an economic recovery without a strong and healthy workforce.
Trump's coronavirus decision-making process is and has been determined by his re-election aspirations. He is willing to sacrifice our loved ones and hopes that the American public will tolerate an unnecessarily high death count. It was recently reported that Jared Kushner scrapped a pandemic plan when it became obvious that "blue" states would be hit hardest. And we know that Indigenous, Black, and Latino people — people like me and my dad — are more likely to contract and die from coronavirus. Trump's "suburban housewife" demographic remains largely untouched thus far, exposing that there are indeed two Americas: the America where my father died and the America where Trump lives and erroneously promotes the idea that reasonable pandemic safety precautions are civil rights violations.
The one thing missing from Trump's calculus was me. I may have been born in my dad's America, but because of equity programs, I had the opportunity to use my education to bridge this divide. And instead of working on Wall Street, I decided that I would un-rig the system, to ensure that every child also has an opportunity to meet their full potential. Along the way, my father encouraged me to speak out against injustice and to fight for those less fortunate. Donald Trump underestimated me and my willingness to stand up against a bully in the name of my father and for the sake of humanity.
Make no mistake: Donald Trump does not care about anyone other than Donald Trump. He continues to encourage people to come together, as they did last week in Yuma, Arizona, with Governor Ducey again, still unmasked at campaign rallies despite the threat of the virus. And his supporters continue to enable his every whim. Just last week, the RNC announced that they have no platform. This is what Trump wants. You don't have to be an academic scholar to know that they have endorsed an authoritarian regime which encourages blind submission to authority.
My father raised me to be a patriot and a defender of democracy, which is why I am voting for Joe Biden. Not only is he the leader that will step into office on day one to contain the virus but he also will defend the freedoms and liberties of each of us.
I do this work out of love. Love for Dad, love for humanity, and love for democracy.
Register for free to continue reading
Registration is a free and easy way to support our truly independent journalism
By registering, you will also enjoy limited access to Premium articles, exclusive newsletters, commenting, and virtual events with our leading journalists
Already have an account? sign in
Register for free to continue reading
Registration is a free and easy way to support our truly independent journalism
By registering, you will also enjoy limited access to Premium articles, exclusive newsletters, commenting, and virtual events with our leading journalists
Already have an account? sign in
Join our new commenting forum
Join thought-provoking conversations, follow other Independent readers and see their replies