Trump's Russian scandal pales in comparison to what just happened in Mexico
Mexico's latest disgrace involves alleged spying by the state on journalists and activists with spyware from Israel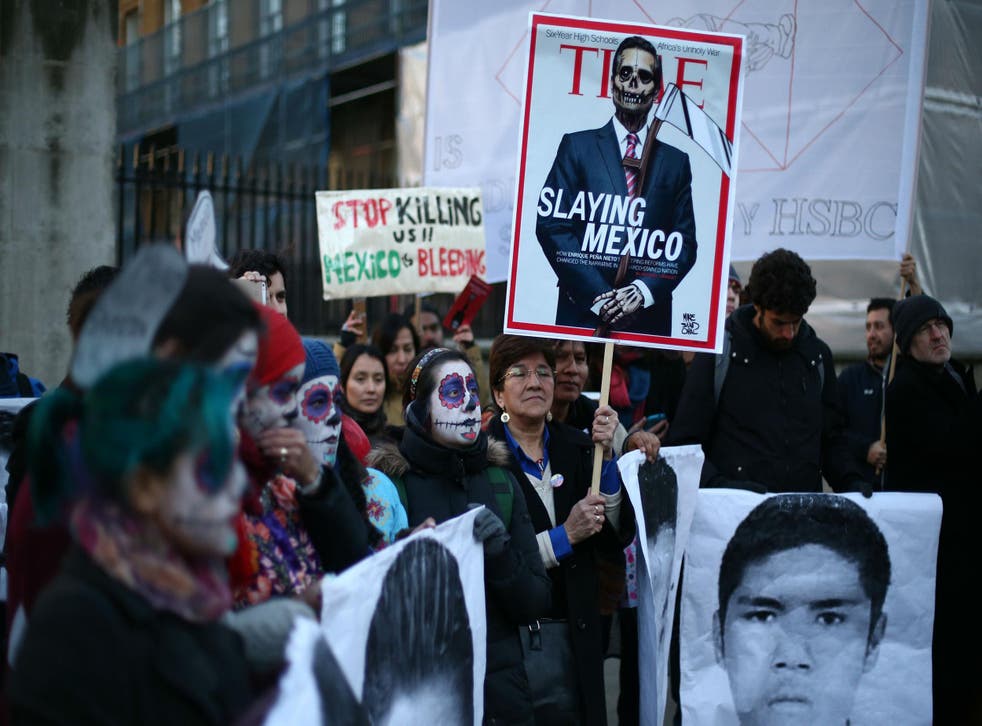 It may be redundant to say so – this is America after all – but the Trump-Russia brouhaha that continues to consume le tout Washington really is very "first-world" in nature. It's meant to be a mark of a "mature democracy" that even the slightest notion of corruption or malfeasance at the highest level of government must not be overlooked. The trigger to impeach is a very soft one.
At what point does this quest to protect the country's civic fabric end up just damaging it, however? It is a risky question to pose but New York Times columnist David Brooks just touched on it, reminding us that the maelstrom that overtook and paralysed the new US administration before it had the chance even to get started sprang from an allegation for which we still have no proof – that the Trump campaign colluded with Russia last year to help skew the presidential election.
Brooks admits there may be "revelations still to come". But he asks that we compare the Trump probe with the "Whitewater" scandal that overshadowed so much of Bill Clinton's presidency. "In retrospect Whitewater seems overblown," he writes. "And yet it has to be confessed that, at least so far, the Whitewater scandal was far more substantive than the Russia-collusion scandal now gripping Washington." I covered Whitewater too and his point is well taken.
But how about a different comparison – with America's neighbours to the south. If you live in Venezuela or Mexico you might look at the United States today and wonder, really, whether it isn't overreacting. The alleged sins of Trump look a tad meagre alongside what their leaders are accused of. Nicolas Maduro of Venezuela has in a few short years driven his populace over the economic precipice while using all manner of legally-dubious manoeuvres to neuter the political opposition, up to and including putting its leaders behind bars. At least 72 people have died in the last two months in Venezuela as popular anger has erupted on the streets.
Maduro, elected in 2013 after the death of his mentor Hugo Chavez, thus lingers in power. Neighbouring nations, you'd think, might have been tried to intervene – or just say something – yet they have repeatedly failed to do so. It was the same story at a meeting of foreign ministers of the Organization of American States, OAS, in Cancun this week. A resolution of censure only needed the support of 23 of the 34 OAS nations to pass. They couldn't muster even that.
Mexico is not Venezuela, of course. Yet, its citizens continue to be cruelly betrayed by their elected leaders, sometimes in jaw-dropping fashion, both at the federal and state levels. Instead of delivering the great strides towards modernisation of the state and transparency of government that were promised, the first four years of President Enrique Peña Nieto have instead delivered mostly scandal and national embarrassment. He too remains in power though his party, the PRI, may face punishment when Mexico chooses his successor next June.
The Mexican Institute for Competitiveness calculates that corruption costs the country annually between 2 per cent and 10 per cent of its GDP, reduces foreign investment by 5 per cent, and wipes out 480,000 jobs. The Federal Auditors Office, meanwhile, this week released data showing that between 2013 and 2015 almost $5.5bn (£4.4bn) of federal funds earmarked for infrastructure projects, social programmes as well as wages for public workers vanished into thin air. Translation: the money was embezzled. Half of it went missing in just five states and worst, by far, was Veracruz.
Until his resignation and flight from the country last October, former Veracruz Governor Javier Duarte, also of the PRI, ran the state as a personal cookie jar. Tracked down to Guatemala in April and duly arrested, Duarte is accused of skimming hundreds of millions of dollars from public funds. His plundering of his own state left it in ruins. If Duarte has come to symbolise the culture of corruption that reigns in Mexico then one scam has become emblematic of his greed – allegations that children battling cancer in his state were given water instead of chemotherapy drugs so he could keep the funds meant to pay for their treatment for himself. Staggeringly, no fewer than 16 former state governors are either in prison, waiting to face justice or on the run.
The early optimism that greeted the election of Peña Nieto – his approval rating today is 17 per cent – first began to dim with the horrifying kidnapping and assumed murder of 43 teachers-in-training in the state of Guerrero in 2014. Then there was the so-called Casa Blanca scandal. Exposed thanks to the dogged work of journalists, notably the news website Aristegui Noticias, this was a tale of a luxury mansion built for the President and his wife in an exclusive neighbourhood of Mexico City by a construction company with close ties to the government. The election of Peña Nieto to the presidency was duly followed by large new federal contracts for the company. Finally, last summer Peña Nieto apologised for the misstep, conceding he had damaged the institution of the presidency. "I reiterate my sincere and deep apology for the damage I caused," he said.
All well and good until you fast-forward to this week and another astonishing revelation. This is an expose released by Citizen Lab alleging that some of Mexico's most prominent journalists, anti-corruption activities and human rights lawyers have been victims of an illicit government surveillance programme made possible by the infection of their cellphones with spyware that is sold to governments by an Israeli firm, NSO, on condition it is used only to investigate criminals or terrorists – in other words not people whom the state considers politically troublesome.
Among those targeted, it is alleged, was Carmen Aristegui, the journalist whose reports helped bring the Casa Blanca story to light. She and eight others, including other journalists who have written articles embarrassing the state and activists who have attempted to expose human rights abuses in Mexico, have now filed suit against the government accusing it of illegally trying to spy on them. "This is an operation by the Mexican state, in which state agents – far from doing what they should legally do – have used our resources, our taxes, our money to commit serious abuses," Aristegui declared at a press conference in Mexico City. When Aristegui grew suspicious of messages to her cellphone containing links which, had she clicked them, would have opened the door to the spyware, the perpetrators allegedly then targeted the cellphone of her son who at the time was in the US.
Such is the weariness in Mexico with scandal even a claim as explosive as this one – by illegally insinuating itself into the cellphones of its adversaries the state had the chance to monitor virtually every breath they took – may not be enough to force straight answers from Peña Nieto. A spokesperson for the President told the New York Times that "there is no proof whatsoever that Mexican government agencies are responsible for the alleged spying." No one seriously doubts Peña Nieto will see out all of his five years in office.
I am not saying, of course, that the US should take a leaf from Mexico's book and take a more laissez-faire approach to suspected wrongdoing at the top. On the contrary, one wishes Mexico would more vigorously deal with crooked government. But as Washington continues to breath in the toxic and partisan vapour of yet another something-gate, a sense of perspective might be healthy, whether it comes from looking back to Whitewater or south to Mexico and Venezuela.
Join our new commenting forum
Join thought-provoking conversations, follow other Independent readers and see their replies