The Trump-Russia probe contains explosive allegations and the President will struggle to conceal the secrets of his past
The presence of heavyweight investigators in Robert Mueller's inquiry is causing alarm among the President's supporters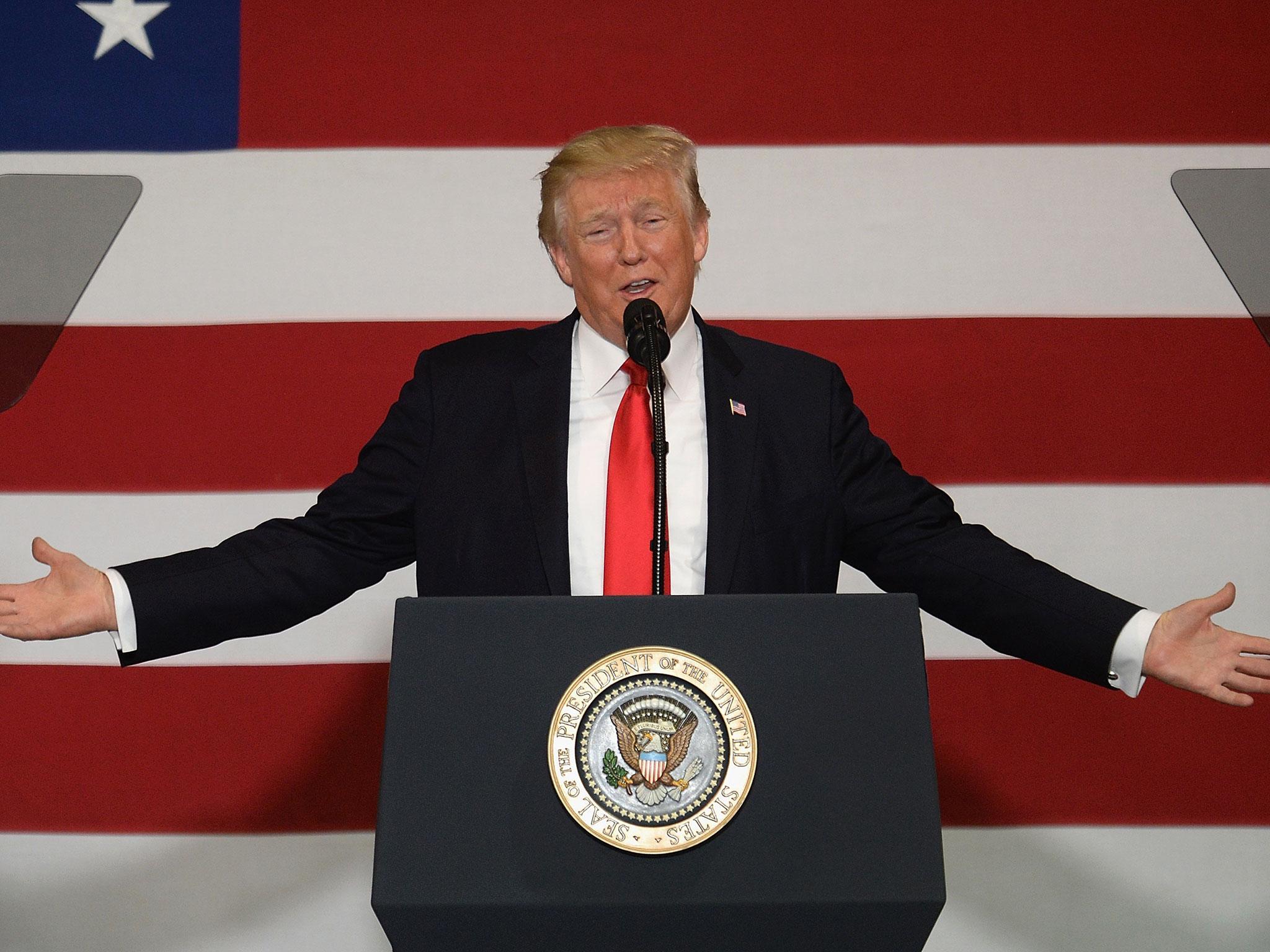 Donald Trump and his Russian connections are back in the headlines. After a break, during which the focus had moved on to other crises of his extraordinary administration, the question of whether the President was the successful Muscovian candidate in the US election is once more coming under the spotlight.
What is emerging is a tale far more complex and riveting than the initial claims of electoral interference by the Kremlin. The colourful cast now involves people who moved not only in the world of realpolitik but in that of espionage and terrorism; money-laundering and organised crime; secret real estate deals and fraud.
Characters who featured in the early days of revelations about Trump and the Russians have resurfaced. There is Christopher Steele, the former MI6 officer who produced an explosive and contentious report on Trump (which the President vigorously disputed). There is Michael Cohen, Trump's lawyer and a former executive vice-president of the Trump Organisation. And, then we have Felix Sater (aka Felix Sheferovsky), a Russian-born criminal once jailed for stabbing a man in the face, who is also a former associate of gangsters and of Trump and was once an FBI informant who, it has been claimed, supplied information on the mafia and al-Qaeda.
There is another man, seldom mentioned, who is likely to play an important role in what unfolds – someone who is not good news for Trump. As a federal prosecutor Andrew Weissmann once signed a plea bargaining deal with Sater. Now he is in the team of Justice Department special counsel, former FBI chief Robert Mueller, who is investigating Trump.
It is the presence of Weissmann and others like him – people who know where to find buried skeletons – which has caused particular alarm among Trump and his supporters and led to the threats of closing down Mueller's inquiry. These highly experienced and able investigators and prosecutors are gathering evidence about the President which could decide what happens to him in the future.
While Trump has been lurching from one drama to another – sacking former FBI director James Comey; losing his national security adviser Michael Flynn, chief strategist Steve Bannon and chief of staff Reince Priebus; failing to ditch Obamacare; and defending the Charlottesville neo-Nazis – the Mueller team has been digging away with some success. The home of Trump's former campaign manager, Paul Manafort, has been raided, while others who worked for Trump have been subpoenaed and questioned: a grand jury has been empanelled.
There were concerted attempts made to discredit Steele's report when news of it broke last year. But many of his claims proved subsequently to be credible.
The former MI6 officer, for instance, had claimed that Cohen was a key conduit between the Trump camp and the Russians and that Vladimir Putin's spokesman Dmitri Peskov was tasked with carrying out a covert campaign to undermine Hilary Clinton's presidential bid (which Peskov denied). Cohen had initially denied having "any dealings" whatsoever with the Russians in his work for Trump. But newly leaked emails show that Cohen asked for Peskov's help with a Trump real estate project, the Trump Tower, in Moscow in 2016. This was when Trump was already campaigning to secure the Republican nomination for the presidency, thus raising fundamental issues of conflicts of interest.
Eric Trump says his father ignores much criticism so he doesn't kill himself
The Trump Tower project introduces Sater, born Felix Sheferovsky, whose family emigrated to America from Russia when he was six, and who had been a friend of Cohen since they were teenagers. Sater was convinced that Putin would help Trump to get to the White House and he and Cohen would receive the due credit. "Can you believe two guys from Brooklyn are going to elect a president?" was the excited email sent to Cohen at one stage.
He had stated, in earlier messages, that Putin would back the development of Trump Tower in Moscow and that this would be part of a grand plan. "Our boy can become President of the USA and we can engineer it…I will get Putin on this programme and we will get Trump elected." Cohen says the emails were evidence of Sater trying to persuade his friend of the valuable role he could play, highlighting that if Trump could show his ability to get along with foreign leaders he would mark himself out from other presidential candidates.
Sater the kingmaker had come a long way from the time he was convicted in 1991 of slashing a man with a broken cocktail glass (he was drinking a margarita) and jailed for a year. He was prosecuted again in 1998 for his role in an investment scam in which Russian and American organised crime groups targeted the elderly, some of whom were holocaust survivors.
Sater avoided prison (and a potential sentence of 20 years) that time by becoming an informer, eventually paying a $25,000 fine. There are various versions of what he passed on to the US security agencies. Sater himself claimed he had used his contacts in the Russian underworld to help the CIA buy back Stinger anti-aircraft missiles supplied to the Afghan mujahidin. There is, however, no reason why Russian gangsters would have any knowledge of what happened to the Stingers and nothing has been presented publicly to back up his account.
But, in a recently unsealed transcript of a hearing in New York in which the Justice Department sought to keep details of Sater's cooperation secret, a Federal lawyer, Todd Kaminsky, described what their prized snitch had done. The deposition, in which Sater is referred to as John Doe makes compulsive reading.
"Unlike some cooperators who cooperate within one type of organised crime family or over one type of crime, Mr Doe's cooperation runs a gamut that is seldom seen. It involves violent organisations such as al-Qaeda, it involves foreign governments, it involves Russian organised crime. And, most particularly, it involves various families of la cosa nostra. By that, specifically, I mean an individual on the ruling board of the Genovese crime family, a captain in the Bonanno crime family, a soldier in the Gambino crime family, the list goes on and on. Now, at the time of the sealing in 1998 and through the beginning of 2008, Mr Doe worked in a proactive capacity actively aiding grand jury investigations that involved surreptitious recordings of individuals as well as other undercover actions."
Sater doesn't deny that he worked for the government, although he says he did not inform on mafia members.
Donald Trump's international Presidential trips
Show all 22
This then was the man Trump went into business with.
Sater had become involved with a company called the Bayrock Group, set up by Tevfik Arif, a real estate firm which had a suite of offices two floors beneath the Trump Organisation's headquarters in Trump Tower for eight years. Eventually Sater became Bayrock's managing director and the company went into partnership with Trump in connection with the construction of the Trump Soho hotel. The two men appeared at ribbon cutting ceremonies for joint projects and went on business trips together. Sater used Trump Organisation business cards, though the Trump Organisation maintains he was not an employee.
Sater boasted that he was so close to the Trump family that he was asked by Donald to squire Donald Junior and Ivanka on a trip to Moscow and that during it he arranged for Ivanka to sit in Putin's chair in the President's office in the Kremlin. Ivanka says that her trip to Moscow included "a brief tour of Red Square and the Kremlin" and this may have involved sitting at Putin's desk; although she could not quite remember whether she had done so.
Trump, however, claims that he hardly knew Sater. "If he were sitting in this room right now I really wouldn't know what he looks like", he insisted. It is not the first time, of course, that the President has tried to distance himself from those who had become problematic over the Russia investigation. He had held, for instance, that Manafort, his former campaign manager, was really only in the fringes of his campaign.
Manafort has been one of the foremost targets of Mueller's investigation to date. The New York Attorney General, Eric Schneiderman is now helping the search into his financial affairs including allegations of money laundering. According to American media one of the aims is to obtain Manafort's cooperation in the wider inquiry into Trump. Manafort denies all wrongdoing.
Sater, as we have seen, has been quite prepared in the past to betray his associates to save his own skin. Andrew Weissmann, the Mueller team believe, may find himself reprising a version of the deal he once signed with the former informer.
That may not be a happy prospect for Donald Trump as he struggles to conceal the secrets and lies of his own colourful past.