Trump told us himself: He's lost the war on climate change
There is no credible lie anymore, because if there was, this president would have used it. So it's time now for Democrats like me to reach out to Republicans and change America's future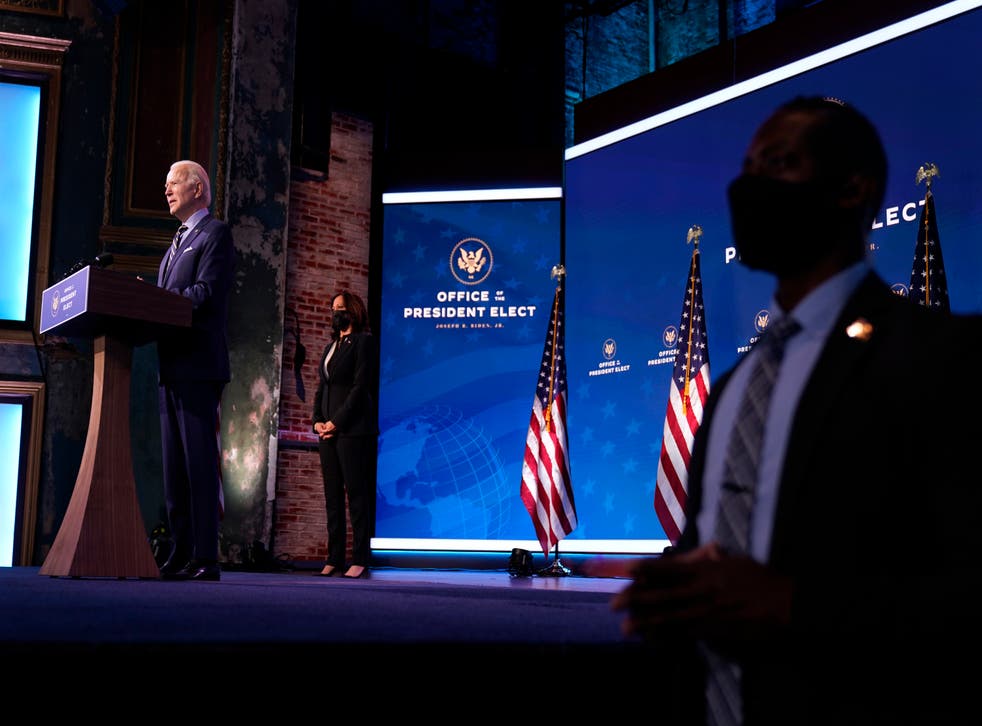 When Donald Trump was running for president in 2016, he made the bogus claim on Twitter that "the concept of global warming was created by and for the Chinese in order to make US manufacturing non-competitive".
Yet during Trump's re-election campaign in 2020, he said during a debate that "I want crystal-clean water and air," adding, "we have now the lowest carbon … if you look at our numbers right now we are doing phenomenally." When asked whether greenhouse gas emissions made by humans contribute to climate change, Trump replied with a reluctant yes.
It's clear – we've won the messaging war on climate.
When even the most corrupt, deceitful president in our nation's history – a man who still refuses to acknowledge president-elect Biden's victory – concedes that climate change is driven by man-made greenhouse gas emissions, the debate over climate change's existence and causes is over.  There is no credible lie anymore because if there was, Donald J Trump would have used it. That "yes" was a white flag, an admission of a reality that can no longer be denied. 
The remaining question is no longer whether, but how, we address this crisis.
In 2000, Al Gore speaking about the need for climate action was seen as inconvenient. In 2008, addressing climate change was seen as a lofty goal, the dreamy venture of the young and idealistic, rather than a kitchen table issue. In 2016, climate change was deemed a hoax by the man who would become president. But in 2020, climate change played a prominent role in the national debates, on the campaign trail, and in turning out millions of new, young voters. Joe Biden and Kamala Harris made the climate crisis a centerpiece of their platform, and recently rolled out an impressive group of climate leaders to deliver on this promise in their administration. Even President Trump, despite spending his entire time in the White House rolling back environmental protections, tried to convince the American people of his climate credentials, signaling that there is no room to equivocate on the climate reality when push comes to shove. 
As we begin this new chapter, we have to act quickly. We need to put America on an irreversible path towards net-zero emissions. We've put ourselves behind the eight-ball in terms of global leadership, manufacturing capacity, and innovation. But America clearly has the capacity to catch up and lead if we are willing to work together and ensure that everyone, in every part of the country, is part of the solution.
American business is ready. American workers are ready. States like Texas are ready for wind and solar jobs. States like California are ready for cleaner air and water. The midwest is ready to create electric vehicles. The northeast is ready to build more transit-friendly housing.
The real question is: is DC ready? I believe that we've never been more so. The recent proposed spending package includes the biggest climate investments we've seen. That is the bellwether of this new chapter. There is tremendous opportunity at our fingertips if we harness this political momentum, but as it's been before, our tendency towards political roadblocks and partisanship could be our detriment.
We can't allow ourselves anymore false choices between our world and our wallets, because we know climate action is a job and prosperity creator. We can't allow ourselves to continue to see climate as a partisan issue when both parties have messaged on climate credentials. We can't allow ourselves to see climate as a second string, back-burner political issue when it is the issue that mobilized the largest voting bloc in America – young people. This is an all-hands-on-deck situation, and I truly mean all hands. 
Democrats, Republicans, activists, labor leaders, and businesspeople all need to be at the table. Climate solutions touch every aspect of society and will bring opportunity to every region; that demands buy-in from everyone. It's time for Republicans to read the tea leaves and see that there is no stopping the transition of the world or the economy to a clean energy future. It's time for Democrats to build big, coalition-driven solutions, and show that we can take yes for an answer.
It's time for America to lead on climate.
Tom Steyer is a former Democratic presidential candidate, climate activist and billionaire hedge fund manager
Join our new commenting forum
Join thought-provoking conversations, follow other Independent readers and see their replies