The Independent's journalism is supported by our readers. When you purchase through links on our site, we may earn commission.
Trump can help Venezuela without resorting to US military intervention – by negotiating directly with China
As Venezuela's largest creditor and market for oil, China occupies a strategic role in this conflict. And the good news is that while Maduro in power serves Russia's agenda, China's interests in the country are more closely aligned with American goals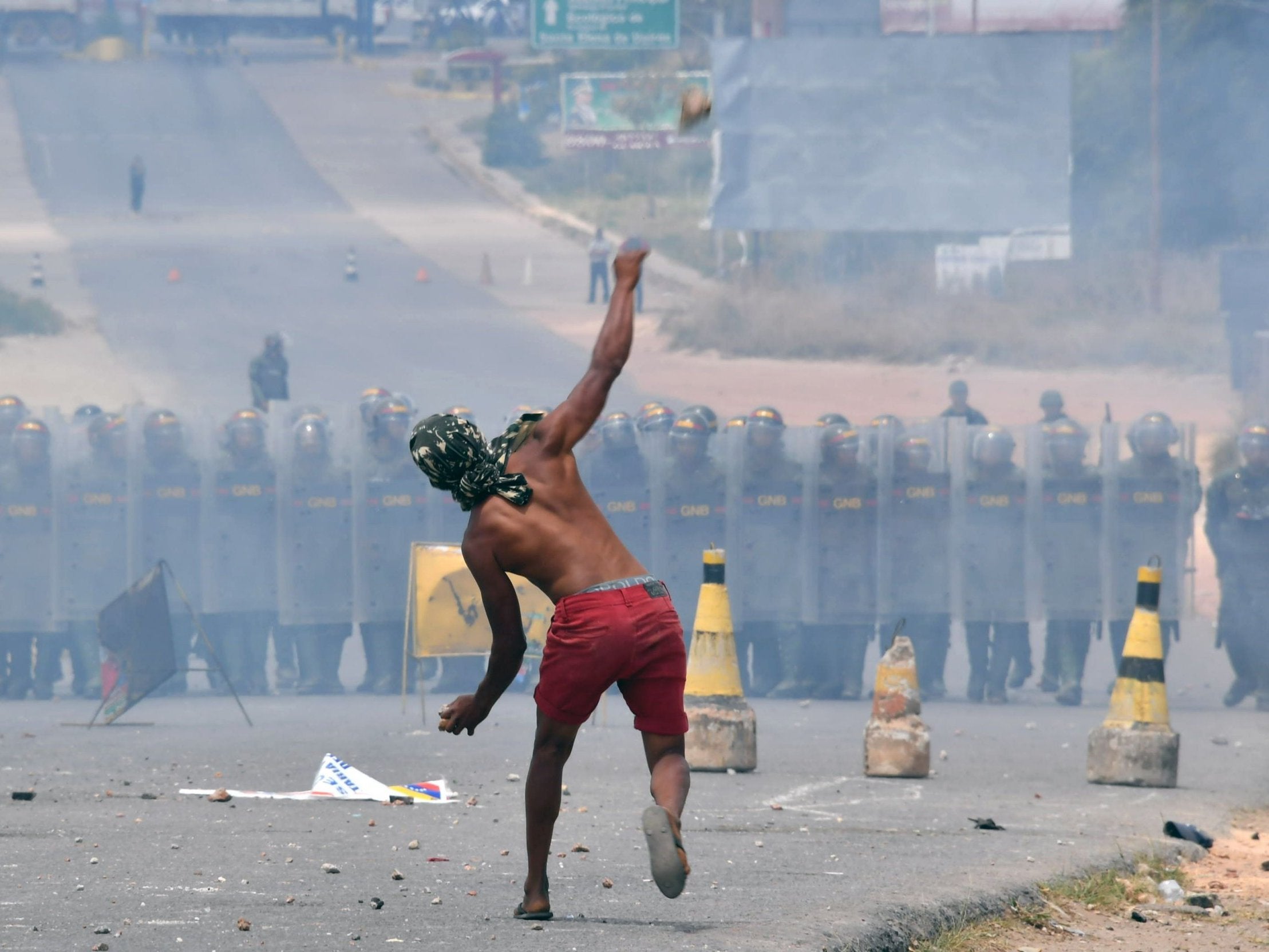 As Nicolas Maduro and Juan Guaido continue to vie for the Venezuelan presidency, Vice President Pence meets with opposition leaders today in Bogota to discuss next steps.
To diffuse escalating tensions and help solve what has been called the hemisphere's biggest humanitarian crisis without US military intervention, the Trump administration should consider direct negotiation with China.
As Venezuela's largest creditor and market for oil, China occupies a prominent strategic role in the conflict, with Maduro dependent on the country for both liquidity and power. Avoiding an American invasion in Venezuela while guaranteeing Maduro's downfall could hinge on the US's ability to convince China to cut off Maduro's access to funds.
As China has historically harboured a pragmatist foreign policy primarily focused on expanding its trade and global financial footprint, any successful attempt to negotiate with Beijing must be built on a fundamentally economic argument. The good news is that while Maduro in power serves Russia's geopolitical agenda, China's investment interests in Venezuela are more closely aligned with American goals.
Today, China's biggest concern in Venezuela is its bad bet on the country's crude-oil production capacity to fulfill its financial obligations. Since 2007, China has provided Venezuela with more than $60bn (£45bn) of loans for oil, exposing itself to great financial risk in the region. Even prior to the political struggle between Maduro and Guaido, Venezuela's downward trajectory the past few years indicated the Chinese were unlikely to get paid.
As Venezuelan oil prices plummeted in 2016 and the country hit 700 per cent inflation, China was forced to face a disappointing reality: not only was Venezuela not going to meet its obligations, but China would need to significantly reduce its oil imports there as well as accept delayed payments. The ongoing bitter presidential rivalry has exacerbated these pre-existing problems, couching China's financial vulnerability in yet another layer of geopolitical turmoil.
China has been a key political ally and major trading partner of Venezuela's socialist government since 1999, when President Hugo Chavez declared the country's intentions to diversify its economy and move away from the US. However, history shows that China's international relationships tend to prioritise economic gain over strict adherence to one type of political ideology. For example, following the election of Mauricio Macri, a pro-US conservative executive intent on jumpstarting the Argentinean economy in 2015, China remained as reliable an investor in Argentinean infrastructure and importer of Argentinean soybeans as it had been under socialist leader Cristina Fernandez de Kirchner.
In Venezuela's case, it is becoming increasingly clear to China that Maduro presents an economic bottleneck. With over 300 billion barrels of crude oil and large swaths of land along the Orinoco river covering thousands of metric tons of gold, the country is not lacking in natural resources. Venezuela's inability to meet its Chinese debt obligations is due to political instability and corruption rather than any inherent supply problem. A change in leadership could mean payday for China.
Venezuela aid protests: Civilians demand food and medicine
Show all 5
Recent developments suggest China seems to be realising this and is perhaps open to supporting regime change in Venezuela. While the country's spokesperson on foreign affairs has kept his rhetoric deliberately vague on China's Venezuelan political preferences, Chinese diplomats met Guaido's representatives in Washington last week to explore potential debt repayment options.
Furthermore, in recent years, China has significantly reduced its investment in Venezuela; in 2017 the country claimed only 18 per cent – down from a high of 64 per cent – of China's new credit lines in Latin America. However, despite a heightened awareness of Venezuela's political and financial woes, China has continued to provide Venezuela with billion-dollar bailouts, propping up Maduro's reign.
To simultaneously sidestep military intervention and ensure Guaido's victory, the Trump administration should lay out how a relationship with Guaido will ultimately be more profitable to China than its current one with Maduro. Beyond guaranteeing Chinese debt in the case of a win for Venezuela's opposition, Guaido has stressed the importance of continued Chinese investment to rebuilding his country's economy and has promised a more stable political environment for foreign investment.
Given the current tenuous state of US-China relations, Trump should assuage any of Beijing's remaining fears by coming out publicly in support of Guaido's financial commitments to China and encouraging Venezuela's main creditors to work with the IMF on a much-needed sovereign debt restructuring to facilitate rightful loan repayments.
In advance of the upcoming US-China trade talks expected to take place next month, a joint strategy in Venezuela could represent the beginning of a productive dialogue between the two nations based on a mutually beneficial economic outlook.
Cybele Greenberg is a research associate focused on international economics at the Council of Foreign Relations in New York
Join our commenting forum
Join thought-provoking conversations, follow other Independent readers and see their replies