Tufnell Park tube station's makeover symbolises everything that's wrong with Transport for London
We have the most expensive public transport system in the world – and it's embarrassing how inefficient we are at improving infrastructure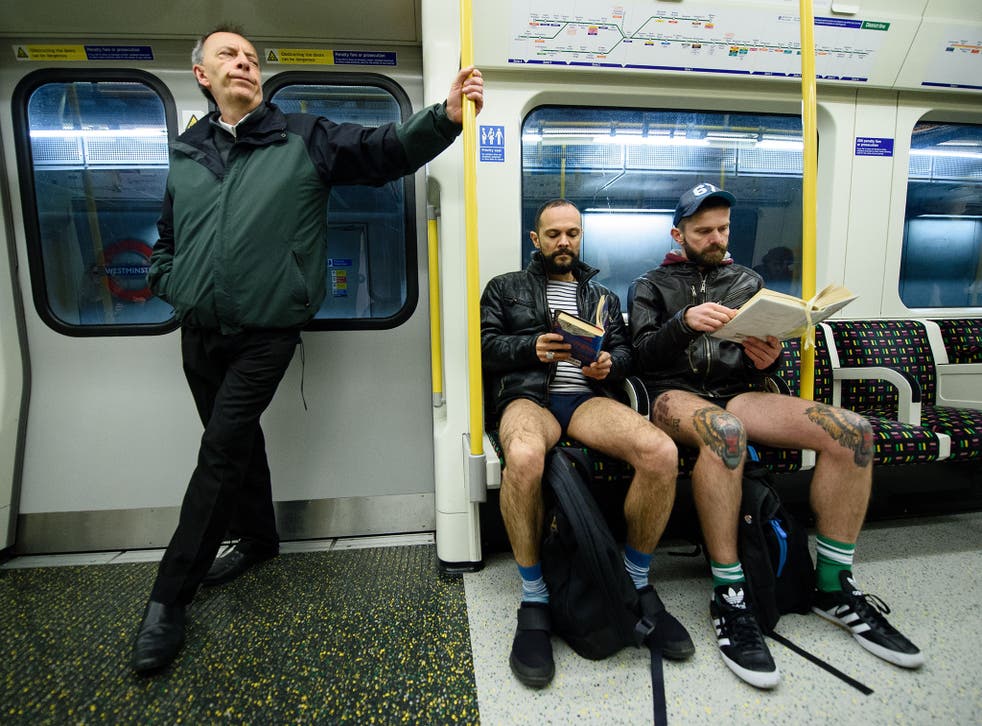 They say Rome wasn't built in a day, and – bloody hell – neither was Tufnell Park tube station.
At least Rome was good though, unlike Tufnell Park tube station: a rusty shipwreck that makes me seriously concerned about the state of mankind.
You're probably thinking that you don't really care about Tufnell Park tube station. And I get it, but I'm using it as more of a channel to complain about TFL and anything involving transport infrastructure in London. Surely we can all get onboard with that.
For a long time I appreciated Tufnell Park tube station, which is near my flat. I could easily trot back and forth to the tube after drunken discos and hard days at work. 'Wow,' I thought to myself. 'How great to live near a tube.'
(Actually that's a lie, because I never thought that. I took my tube for granted. Don't we all!)
Then one dark day, TFL sent one of those emails – with a subject line that suggested something dire was about to happen. It said that Tufnell Park tube station would be closed for not one day, a week or even a month - but a year, as TFL carried out important maintenance works on the lift.
To make this story even worse, I actually thought they were installing an escalator because of an urban myth spreading throughout the streets of Tufnell Park. I was excited about this (non-existent) development, because the lift is actually quite rubbish and moves ever so slowly. Almost as if you were being transported to Dracula's castle.
Besides, if something's going to take a year you expect something pretty special. There have been Olympic stadiums built over a couple of years or something close – so it's not all that unreasonable to expect half of an Olympic stadium for all that money you pay to TfL.
'Twas a hard year that went by. Cold and miserable, and involving long walks back and forth from Kentish Town and Archway – the next nearest tube stations.
Occasionally I went past Tufnell Park tube station and I saw the construction men working on it, and I thought 'What do you do there, construction men?' And, yes, they were all men.
I had to block out any curiosity, though, and get through the cold, hard year.
Then a week or so ago, I realised that the tube was open again. I skipped to it eagerly, with the enthusiasm of someone expecting a new escalator.
And then.
There was no escalator.
'Where's the f**king escalator?' I thought to myself. But it was useless. Nothing was there but a new lift that doesn't even look that good. In fact, I'm pretty sure it's just the old one, only cleaned.
I felt such rage as I got in the lift and slowly went down to catch my train. I wanted to cast my Oyster card out into the abyss and cry.
Why, I thought to myself, is TfL so useless? I don't understand how, in this country – which has one of the best economies in the world - it takes a year to install a lift at a Zone 2 tube station. I'm no lift expert, but surely this should take one week with efficient and experienced construction workers.
I lived in Highgate before my current flat, where I also had an annus horribilis as TfL fixed the underground's escalator. Which is terrible in Highgate as there are so many old people, for whom an escalator is the only way they can access the tube.
Why is it always a year, I wonder? Is this just an arbitrary time TfL plucks whenever it thinks something's going to be a little bit hard?
It makes my blood boil when you consider the amount of money people dish out on tube tickets. We have the most expensive public transport system in the world – and it's embarrassing how inefficient we are at improving infrastructure. Of course, that goes for the whole country, as our railways are constantly up the creek. But you'd think that in London, one of the greatest cities, we'd have it sorted.
Truly, we don't.
It makes me want to chuck away my Oyster and never use buses or tubes ever again. Because, nowadays, the only reliable form of transport in London is one's legs.
Register for free to continue reading
Registration is a free and easy way to support our truly independent journalism
By registering, you will also enjoy limited access to Premium articles, exclusive newsletters, commenting, and virtual events with our leading journalists
Already have an account? sign in
Register for free to continue reading
Registration is a free and easy way to support our truly independent journalism
By registering, you will also enjoy limited access to Premium articles, exclusive newsletters, commenting, and virtual events with our leading journalists
Already have an account? sign in
Join our new commenting forum
Join thought-provoking conversations, follow other Independent readers and see their replies