Tunisia is a shining example of democracy in a world hellbent on backsliding into chaos – why is the west ignoring it?
The Mediterranean sea country of 10 million perched between Libya and Algeria, contradicts sceptics in the Middle East and their western enablers who insist that Arabs can't handle non-authoritarian models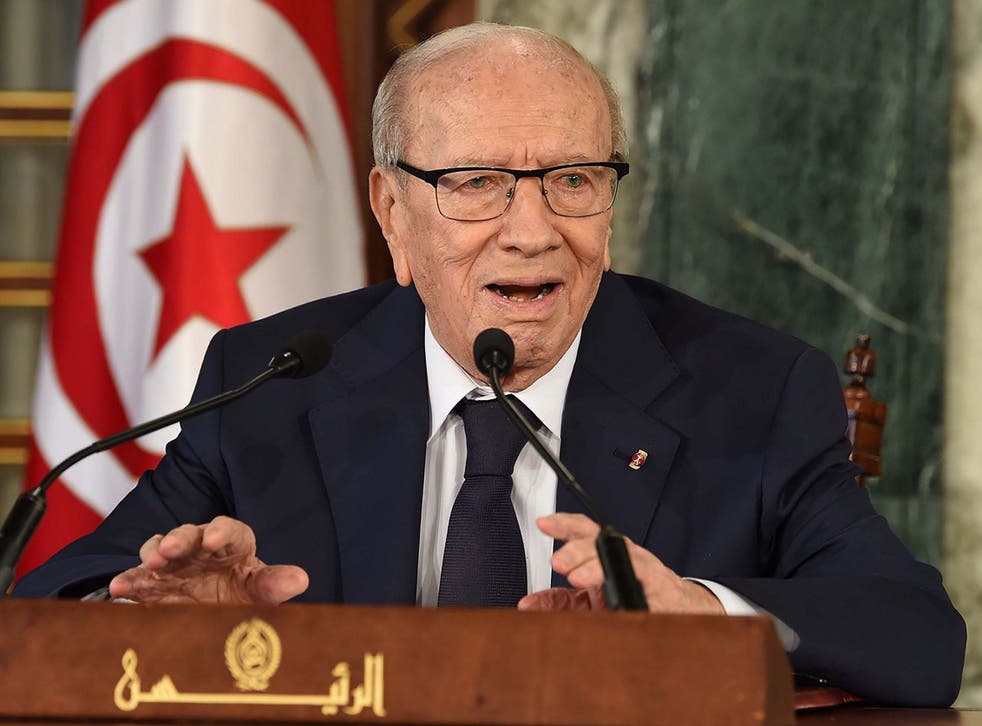 This week, after Tunisia's first democratically elected president died inside a military hospital in the capital at the age of 92, the country came together in mourning.
Though a polarising figure who represented first and foremost the interests of the north African country's old guard and elite, Mohamed Caid Beji Essebsi was recognised by even his Islamist-rooted opponent Rachid Ghannouchi as a "patriot" as well as a major figure of Tunisian history.
Despite the power vacuum, there was no attempt by Tunisia's armed forces or any political player to seize control, nor has there been much alarm among investors, diplomats or analysts that the country would succumb to chaos.
Mohamed Ennaceur, the president of parliament, quietly assumed the role of interim head of state as spelled out in a 2014 constitution that was approved by the country's first democratically elected parliament.
But unlike the Arabian peninsula's hereditary monarchies so chummy with US and European officials, Tunisia's next leader won't be determined by his or her bloodline. Instead, the country's election commission set 15 September as the day Tunisian citizens will decide on a successor in what will be the fourth set of free and fair elections held in the country since a 2011 uprising toppled the country's longtime dictator.
World news in pictures

Show all 50
Despite economic malaise, smouldering on-and-off insurgency by Islamist radicals, attempts by the security forces to reassert themselves, and occasional backsliding on human rights and civil liberties, Tunisia represents a rare example of an Arab nation genuinely striving to become democratic and pluralistic. All of which makes it all the more baffling that western powers aren't doing more to support the experiment.
"You'd think it would be a much more easy a case to sell," Sarah Yerkes, a former US State Department and Pentagon official who is now a north Africa specialist at the Carnegie Endowment for International Peace in Washington, told The Independent. "You'd expect to see regular high-level of offerings of assistance and diplomatic support. What we consistently see is attempts to cut aid and attempts to undermine support."
The administration of US president Donald Trump in particular has been consistently trying to slash financial support for Tunisia despite economic troubles that threaten its democratic experiment. Thus far, Congress has resisted baffling attempts by the White House to slash aid for a country that is not only diligently moving towards democracy, but also a partner in the battle against Isis.
Even the sums it has given are paltry compared to other recipients of US aid. Andrew Miller, a former White House staffer under president Barack Obama estimates total support at between $180m and $230m, compared to the $2.5bn in assistance given by the UAE, Saudi Arabia and Kuwait to Jordan, a hereditary monarchy which has taken few if any steps towards democratisation in decades.
Miller and others in western capitals says Tunisia represents an exceedingly rare success story that merits robust diplomatic and financial support.
"The interest in Tunisia is primarily around its unique democratic experiment and, to a lesser extent, issues related to terrorism," said Miller, who is the deputy director of the Project on Middle East Democracy. "While Tunisians are very protective of their experiment, and they say they're not trying to export their model, I think they are an inspiration."
It's not just the US. The International Monetary Fund has also consistently pressured Tunisia into taking up neo-liberal austerity and cost-cutting measures at the precise moment when many Tunisians are hurting because of rising costs, stagnant wages, and unemployment.
Tunisian lawmakers complain that the European Union, led by France, has been trying to bully the country into signing a free-trade pact that would devastate the country's already struggling agriculture sector.
"This is a challenge not just for western policymakers but for Tunisians as well," said Miller. "It's the failure of that particular economic model to address the concerns of the vast majority of Tunisian citizens."
Independent Minds Events: get involved in the news agenda
Many Tunisians, for example, have begun to sour on their country's democratic twists and turns. Though few say they yearn for a return to autocracy, they recall better times during the dictatorship of Zine el-Abidine Ben Ali, who was deposed in 2011 and is now hosted by Saudi Arabia. They fear the sporadic attacks by jihadis, including 27 June bombings that struck the heart of the capital.
"Every single Arab strongman says you may not like me or my approach but it's either me or chaos," Miller added. "That has an appeal to citizens of the country as well as to western countries."
Tunisia, a Mediterranean Sea country of 10 million perched between Libya and Algeria, contradicts sceptics in the Middle East and their western enablers who insist that Arabs can't handle democracy. It is a non-authoritarian model in a region dominated by autocracies or collapsing into chaos. It deserves more international attention and support.
"It's making tremendous democratic progress," said Yerkes, "in a world where we're seeing tremendous democratic backsliding."
Join our new commenting forum
Join thought-provoking conversations, follow other Independent readers and see their replies