Now Uber has had its licence restored it must prove to TfL and to me that it's really changed
The firm now acknowledges that London's decision to refuse a renewal last year served as a wake-up call for its operations and attitude across the world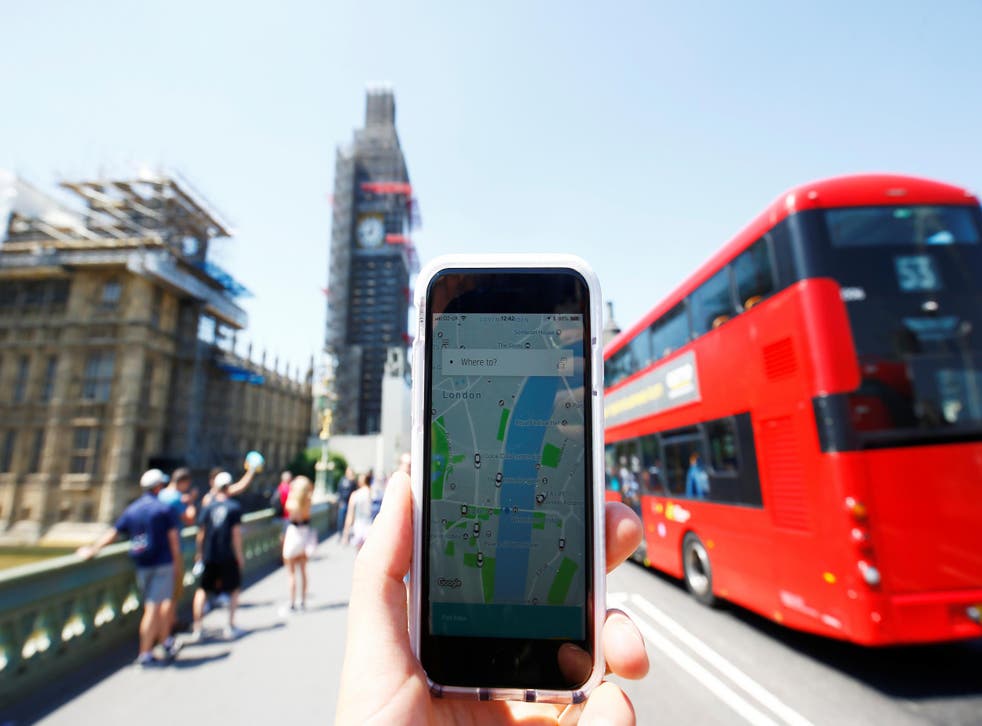 Transport for London's decision not to grant Uber an operating licence last September, which I fully supported, was based on a simple premise: that everyone must play by the same rules – no matter how big or powerful they may be.
As the regulator of all taxi and private hire vehicles in London, TfL's most important job is to keep Londoners safe. It sets the rules and standards for safety across the whole industry. It is right that every single operator is expected to abide by both the spirit and the letter of those rules.
It is easy to bow to pressure from big and powerful companies with an army of lawyers and PR experts. As the Mayor of London, I backed TfL's decision last September – and we have been vindicated in court this week.
Uber has now accepted in open court that TfL was right not to grant it a licence to operate at the time. In Uber's own words, it had made "serious mistakes" that left TfL unable to conclude it was fit and proper to hold an operator's licence. Uber apologised for its past mistakes and set out a long list of things it has done since September to try to change its approach to safety and improve its wider culture.
European Union categorises Uber as a taxi company forcing strict regulations
The court decided to grant Uber a short-term licence – 15 months rather than the usual five years – with stringent conditions attached that it must meet in order to keep operating. Uber has been ordered to pay all of TfL's legal costs and been put on probation by the court until it can prove the changes it has made are genuine, sufficient and long lasting.
At the time of TfL's decision last September some were depressingly quick to make the knee-jerk accusation that it was somehow anti-business. But, as the court proceedings have made clear, it was the right decision to make.
As Mayor, I'm working to ensure that London continues to be at the forefront of innovation and a natural home for exciting new companies that help Londoners by providing a good and affordable service. We have seen a huge increase in tech companies starting, growing and investing in London over the last two years. I want exciting new business to thrive in London, but everyone has to play by the rules.
New technology and innovation have a crucial role to play in improving the lives of Londoners and TfL works in close partnership with the tech sector on a daily basis to make travelling across the city easier. TfL has, for example, led the world in making data freely and openly available for innovators and developers to use.
Uber has become a popular service, used by millions of Londoners. As a result of London's tough stance with Uber, there is increasing evidence that the new CEO of Uber is making reforms that should leave its service worldwide safer and better for passengers and drivers alike.
Uber controversies

Show all 4
One of the most startling revelations of the court case was that hundreds of drivers were dismissed after the company went back and reviewed its caseload of complaints – many of these drivers would probably still be working on our streets if it wasn't for TfL's decision last September.
But as ever the proof of the pudding will be in the eating, and Uber will now have to work very hard to prove it has truly changed.
When the decision was taken not to renew its licence, Uber was taking a dangerously lax approach to public safety. The lack of proactive reporting of alleged crimes to the police was extremely alarming – a feeling shared by the Met police. TfL has made it crystal clear that safety must be at the top of the agenda for all private hire operators.
Uber has now introduced systems for the proactive reporting of allegations straight to the police and have promised to take further steps to prevent offences happening in the first place. We will hold it to that commitment.
The company's previous approach also consistently showed a total disregard for the rules by which everyone in the industry must play – it thought it was too big and too powerful to be held to the same standards as everyone else. Its approach was dismissive and misleading, lacking the openness and transparency that the public rightly expects.
Uber has subsequently undertaken a major global overhaul of the way it is run. It has appointed three non-executive directors to the Uber London board and introduced new arrangements which, it says, will ensure that the rules in London are fully observed and never compromised by bad behaviour either in London or elsewhere. Again, Uber will now have to prove that it has truly changed in order to hold on to its licence.
Uber has also made a series of changes outside of TfL's remit as the private hire vehicle regulator – including introducing limits on the hours drivers spend at the wheel, and offering better terms for drivers such as insurance to cover sickness or injury. There are serious questions about whether these go far enough to address legitimate concerns about working conditions in the gig economy – which the government needs to take far more seriously – but there are now protections that drivers simply would not have had if London hadn't taken the tough stance we did.
Uber now acknowledges that London's decision served as a wake-up call for its operations and attitude across the world. But this cannot be mere lip service – we must ensure that this change is genuine and lasting. That is why the court has only granted Uber a short-term licence with stringent conditions rather than a full five-year licence. TfL will ensure these conditions are strictly adhered to and any failure to meet them will be treated extremely seriously.
London's stance with this global company is a model for how regulation and regulators should work: always putting public safety first and ensuring that everyone plays by the same rules – no matter how big or how powerful they are.
Sadiq Khan is the Mayor of London
Join our new commenting forum
Join thought-provoking conversations, follow other Independent readers and see their replies