UCL rent strike: Students in London are being priced out of degrees
A student with an assessed household income of £12,000 or less can receive a cash bursary of £2,000 a year – little more than two months' rent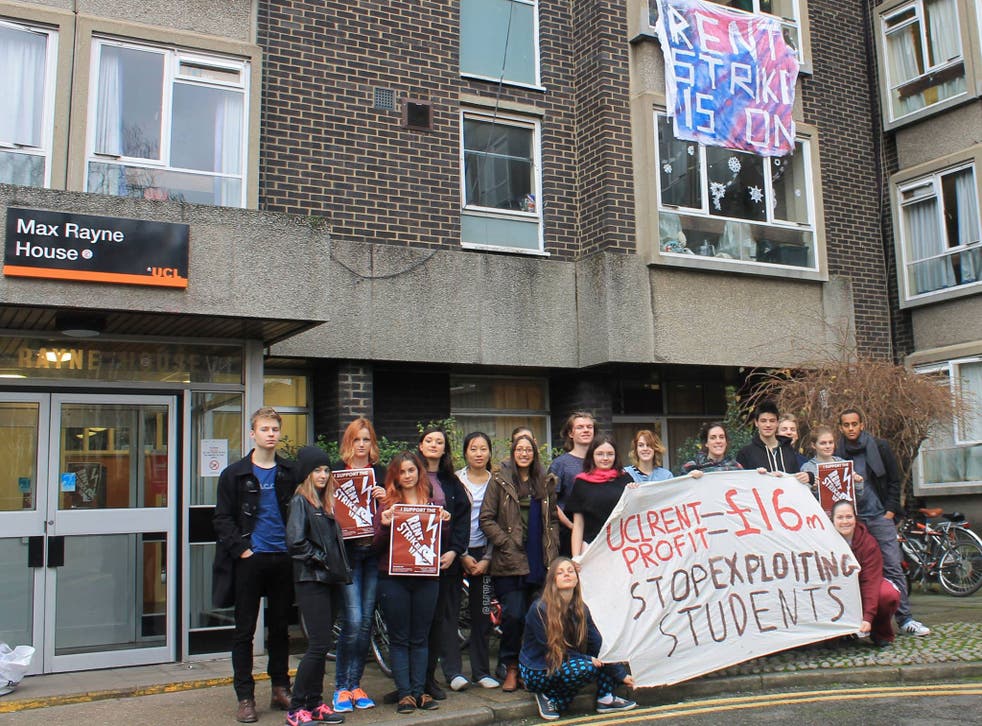 Students at University College London are withholding rent owed on their accommodation in protest at high prices. With 500 people now participating, it is said that £1m in hall fees is at stake.
UCL denies students' claims that it is raking in huge profits; officials point out that the college is a not-for-profit institution. Still, rent has risen sharply since 2009, and rooms in UCL's halls of residence typically cost about £200 a week. This, on top of the burden of tuition fees, is fuelling student frustration. Financial stress does not aid successful study.
The latest comments by UCL officials have further inflamed a tense situation. Not only has it been made clear to students that they can expect to face eviction in the event of non-payment, the director of estates has told protesters it is a "fact of life" that some individuals can no longer afford to study in London. Some will say that this is mere realism – but it is also symbolic of an atmosphere in which empathy is desperately lacking.
It is no wonder students think that their college authorities do not care. Claims that UCL is engaged in some sort of social engineering are wide of the mark. It is true that bursaries are available for less-well-off students. But when set against the costs of studying, the money on offer seems inadequate. A student with an assessed household income of £12,000 or less can receive a cash bursary of £2,000 a year – little more than two months' rent.
Compromise may still be possible, yet UCL is clear that it will not agree to cut accommodation costs by the 40 per cent demanded by protesters. More broadly, this student action has rekindled the debate about access to higher education, especially in the UK's most expensive cities. As things stand, some students are, by degrees, being priced out of the university market.
Register for free to continue reading
Registration is a free and easy way to support our truly independent journalism
By registering, you will also enjoy limited access to Premium articles, exclusive newsletters, commenting, and virtual events with our leading journalists
Already have an account? sign in
Join our new commenting forum
Join thought-provoking conversations, follow other Independent readers and see their replies