There can be no justification in Judaism for preventing a believer from leaving the faith
A campaign to raise funds for child custody battles against ultra-Orthodox Jews wishing to leave the community is an admission of dissension within its ranks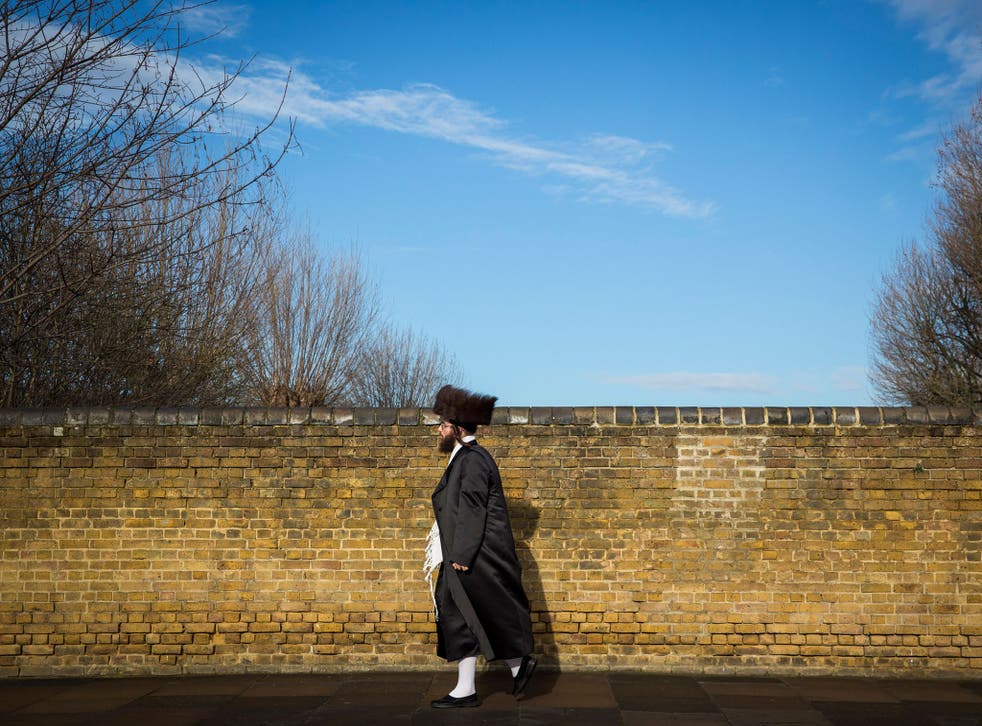 Every faith likes to keep its adherents, though no respectable one would use coercion to do so – but has one particular group crossed over a red line and gone too far?
This may apply to an ultra-Orthodox Jewish group in Stamford Hill, North London, which has launched a £1m fund under the banner of "Rescue the Children". It is designed to fight child custody battles involving parents who wish to leave the community, integrate into wider society and take their children with them.
Though many would say that faith is a voluntary activity, entirely a matter of personal choice, that is not a view shared by ultra-Orthodox groups. This applies whether they are Jewish, Christian, Muslim, Sikh or Hindu; what they share as Orthodox believers is the same approach of seeing their version of faith as the only truth.
It means, therefore, that every other variation is wrong – be it a different denomination within that same faith, or those of another faith, or those of no religious belief system at all. For many of them, the stakes are even higher; not just a contrast between right and wrong, but a cosmic battle between good and evil.
There is also a strategic motive, for all ultra-Orthodox circles depend on group pressure and resistance to the outer world as a means of keeping the faithful in check. The outside is painted as degenerate and mired in unhappiness. If members of the group see that some not only leave, but go on to lead happy and successful lives outside the group, it is a massive blow, both to the attempts to maintain that sense of internal discipline, and to the depiction of wider society as a place to fear.
The creation of "Rescue the Children" in the Orthodox Jewish community is in line with that aggressive policy of maintaining the fortress mentality. The threat that a person may gain their own freedom at the cost of losing their children is designed to strongly dissuade would-be Leavers from considering such a step.
Still, the existence of the campaign is an admission that the ultra-Orthodox community does face dissension within its ranks and fears that those leaving are a trend rather than isolated incidents.
However, the move is contrary to mainstream Jewish ethics. The rabbis of old have a well-known expression: "Everything is in the hands of Heaven, except the fear of Heaven." Jewish thinking has always understood this to mean that while God is the all-powerful creator and revealer, God cannot control what people think. If they chose to believe or not believe, observe tradition or transgress it, they have the ability to do so. Freewill is crucial to both Jewish life and to the human condition.
Perhaps this is the distinction between a faith and a cult. Whereas they have many similarities, a key difference is the level of control exercised by the hierarchy over followers and whether they have the right to leave the group if they so wish.
When a Jewish friend of mine told me she was thinking of becoming a Christian we talked over the issues, covering her own spiritual needs and the impact conversion might have on her family.
I had to be honest and say that the rabbis had always had a tolerant attitude to other faiths, providing they had a moral basis, as we do not hold there is one exclusive route to God. If she had explored her roots but no longer felt Judaism could offer her anything meaningful and she had now found a religious home elsewhere, that was better than her remaining Jewish unhappily.
Stamford Hill, please take note.
Rabbi Dr Jonathan Romain is minister of Maidenhead Synagogue
Register for free to continue reading
Registration is a free and easy way to support our truly independent journalism
By registering, you will also enjoy limited access to Premium articles, exclusive newsletters, commenting, and virtual events with our leading journalists
Already have an account? sign in
Register for free to continue reading
Registration is a free and easy way to support our truly independent journalism
By registering, you will also enjoy limited access to Premium articles, exclusive newsletters, commenting, and virtual events with our leading journalists
Already have an account? sign in
Join our new commenting forum
Join thought-provoking conversations, follow other Independent readers and see their replies