The Independent's journalism is supported by our readers. When you purchase through links on our site, we may earn commission.
Universities are still leaving BAME students behind – and the problem goes beyond Oxbridge
As Britain is forced to reassess the frameworks that have hitherto been taken for granted, universities must take stock. Moving towards a new future rests on a commitment to leave no one behind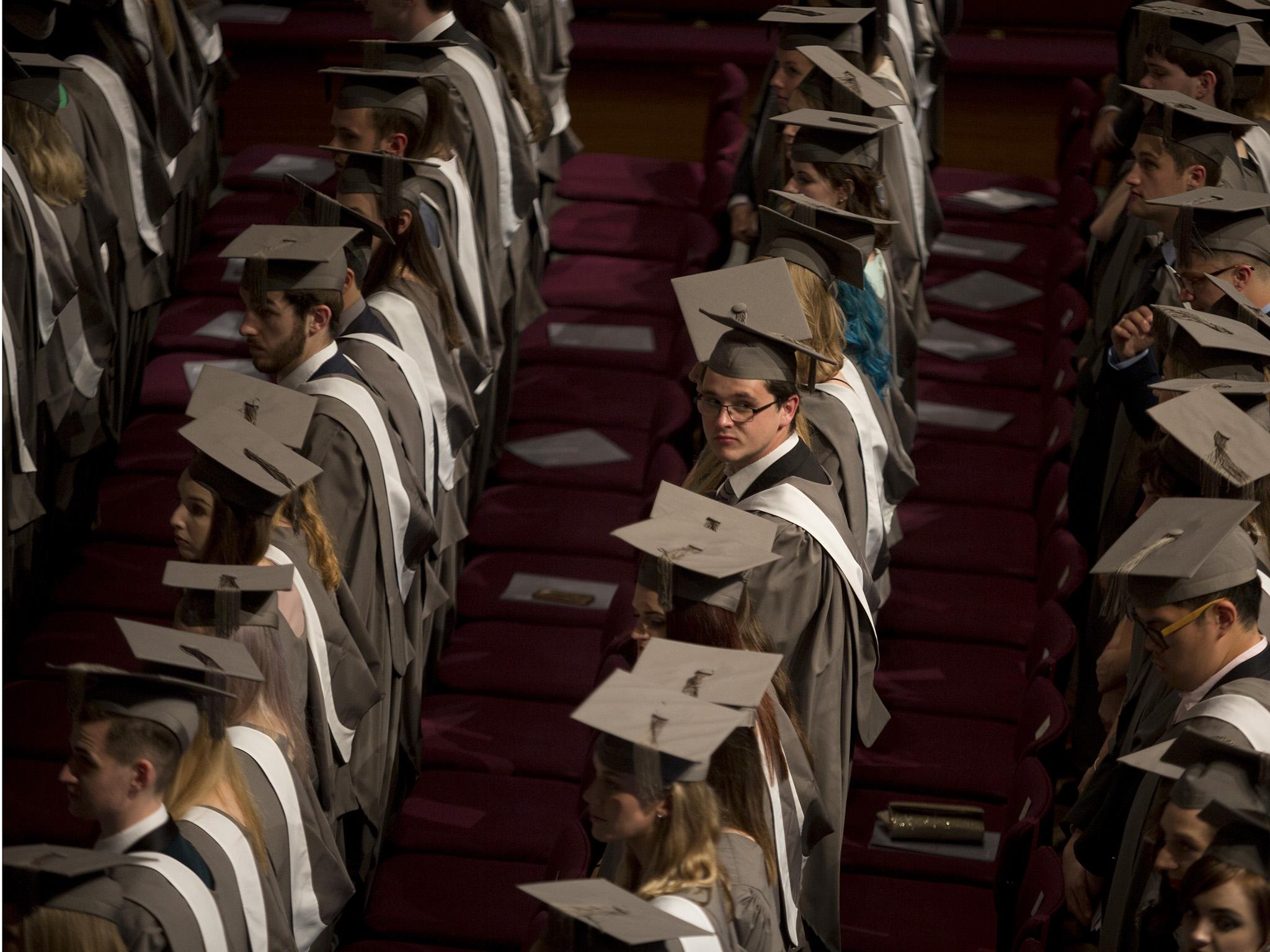 Do British universities have a problem with attracting, admitting and retaining Black, Minority Ethnic (BAME) students? Official figures show that while record numbers of BAME students are attending university, up from 13 per cent to 20 per cent between 2002-3 and 2016-17, there is also a complex leaky ethnic pipeline that is holding back progress.
New measures launched by the government to tackle ethnic disparities in higher education as part of a broader effort to "explain or change" inequalities will mean that institutions have to publish statistics on admissions and attainment, broken down by ethnicity, gender and socio-economic background.
Universities will be held to account on how they improve outcomes for under-represented students, with new powers granted to scrutinise access and participation initiatives aimed at BAME applicants. League table providers will be encouraged to take this data into account for ranking purposes.
But while the Universities Minister says they are designed to ensure that higher education reflects "modern Britain" they have been roundly criticised for being introduced at a time maintenance grants have been scrapped and replaced with further loans, a move that disproportionately affects students from lower socioeconomic and BAME backgrounds who face the prospect of greater personal debt.
World University Rankings 2018: The top 10
Show all 11
Studies show that ethnic minority applicants to the most selective universities are less likely to receive offers, even when they may have the same grades as their white counterparts. Elite institutions say that BAME applicants are less likely to receive offers because they typically opt for highly competitive courses (41 per cent of UK-domiciled black students who applied to Oxford between 2015-17 applied for medicine and law, compared to 12 per cent of white students for these courses). But this only partially accounts for the lower offer rates from Russell Group universities.
One study has suggested that admissions selectors may be rejecting BAME applicants at higher rates to bring the proportion of ethnic minority entrants closer to their actual, or perceived, proportion of the wider population. If, as the study suggests, this is the case then entrance is calibrated on fairness as ultimate representativeness, rather than fairness as equal treatment.
This may be one among a cohort of other factors accounting for why BAME students tend to be concentrated in less prestigious institutions. The Sunday Times's Good University Guide notes that on social inclusion nearly three quarters of the student intake at universities like Aston and Bradford are from ethnic minorities. Contrast this with universities that rank highest like Oxford, Cambridge, and St Andrews which languish at the bottom in terms of social inclusion.
One way out of these two opposing approaches is a contextualised admissions process which takes account of the variation in applicants' opportunities and circumstances so that school attainment alone is not treated as an objective indicator of academic ability. While this has its own set of drawbacks, it can allow for a fuller examination of variations within the "BAME" umbrella too.
Take for example the number of UK-domiciled BAME undergraduates at Oxford and Cambridge, which stood at 17.8 per cent and 22.1 per cent respectively in 2017. On the surface these figures have been growing year on year, but on closer inspection there is a wide disparity between Asian and black students, and still further within each of these categories. To give but one example, while 8 per cent of first year undergraduates were black in 2016, they comprised just 1.5 per cent of the intake at Cambridge the same year. And while the university is said to have doubled its black student intake from 2012 to 2017, its black Caribbean intake has stood stagnant over this same period.
More understanding of granularities like these can allow for better adaptation and targeted intervention through outreach activities aimed at hard-to-reach and under-represented groups. But crucially, a contextualised approach does not stop at entrance; it also extends to student support and pedagogical practices.
The government's own figures show serious disparities in academic attainment, with only 56 per cent of black students achieving a First of 2:1, compared to 80 per cent of their white peers. Research suggests that this gap is not linked to prior attainment, so ethnic minority students not only have worse outcomes than their white counterparts, they perform poorly even when they have the same or better grades at school. And, on leaving university, BAME graduates are more likely to be unemployed and face a pay gap. This disparity is even more acute for those who leave with vocational training equivalent to A-levels. Further still, a new research brief from the Office for Students on degree apprenticeships shows that in 2016-7, 87 per cent of apprentices supported by the Degree Apprenticeship Development Fund were white, making this route even less ethnically diverse than equivalent higher education courses.
Transparency on social inclusion measures can therefore go a long way in helping to build appropriate interventions but data alone is no substitute for clear and concerted action plans by universities themselves. These measures must also extend to higher education staff who have been shown to be under-represented in higher contract levels and over-represented in the lowest with only 2.9 per cent working as senior managers and directors.
Support free-thinking journalism and attend Independent events
When it comes to academic staff, the disparities are stark: in 2016-7 just 25 black women were recorded as working as professors, out of a total of 19,000 professors. More than 14,000 white men were recorded as professors, compared with just 90 black men. Under-representation of this kind means that course curriculums will continue to show preferences and constraints, tending to focus on the same, limited experiences of the individuals who compile them. It also risks reinforcing a cycle in which BAME students not only perform less well but are less likely to see themselves reflected in academia.
With universities also shown to be failing white working class students from low participation neighbourhoods, diversity initiatives have to show that fairness and inclusion for all constituencies is not a zero-sum game. Ensuring that no one gets left behind rests on action that redresses these disparities through better accountability, training on unconscious biases and diversity at the top.
As Britain faces the prospect of Brexit and is forced to reassess the frameworks that have hitherto been taken for granted, universities must take stock. Moving towards a new future rests on a commitment to leave no one behind. As the country embarks on a new chapter in its national story, one that ought to embrace and empower as many people as possible, universities have to play their part in committing to the belief that there is room for everyone.
Join our commenting forum
Join thought-provoking conversations, follow other Independent readers and see their replies