Are interest rates finally about to rise? This is the week we'll find out
If US rates rise, the country that will be most affected – aside from the US itself – is the UK. Here's why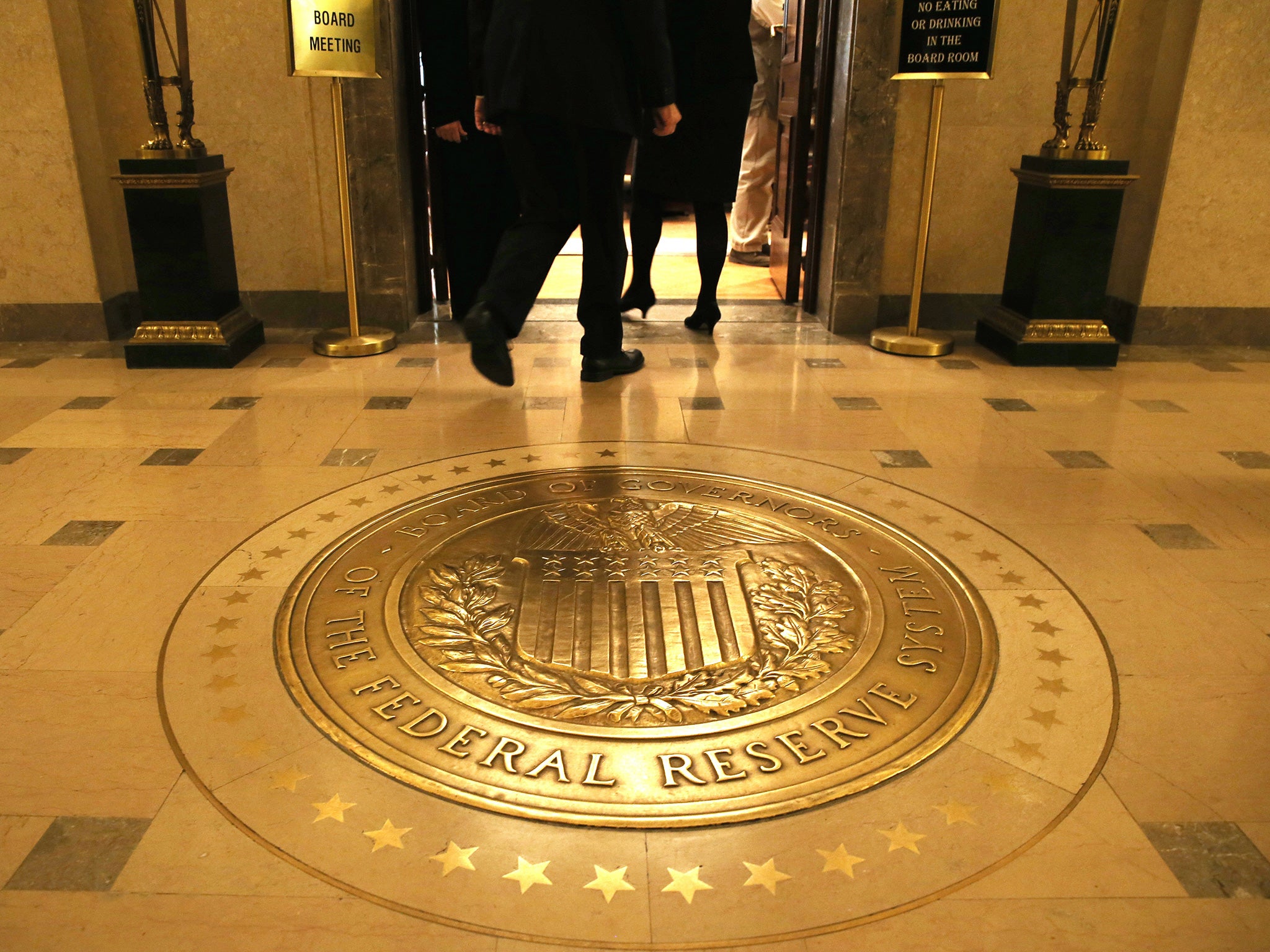 There will be one bit of information and one meeting that may change things this week. The first will be the job figures from the US on Friday. The second will be the Opec meeting on Thursday.
The first matters because if job creation in the US is strong – if payrolls increase by more than 200,000 – that makes it a near certainty that the Federal Reserve will raise rates in June. The second matters because, in the unlikely event of there being some sort of agreement between Saudi Arabia and Iran, the oil price will climb further in the autumn.
The key thing to understand about the US Fed is that the next rise in rates is only about timing. It will happen at some stage this year. There may actually be several increases this year, and there is a possibility that these rises will come through faster than people expect.
The country that will be most affected, aside from the US itself, is the UK. That is because the UK is the only other large economy in the developed world with control over its own interest rates that is showing reasonable growth.
Germany has been growing decently, but eurozone interest rates have to be set with regards to the zone as a whole and that precludes any increase. There is a European Central Bank (ECB) meeting this Thursday that will hint about loosening policy, not tightening it. Japan is fearing another dip into recession, driven in part by a stronger yen, and monetary policy is stuck.
So the US will not affect Europe or Japan. But it will clear the way for a post-referendum increase in rates in the UK, perhaps in the autumn, if the vote is to Remain.
If that is the case there will be a short-term bounce in confidence and job creation. (If it were to be Leave, then it is very difficult to know what will happen to interest rates, for this undoubtedly would be a shock.)
Number two: Opec. Saudi Arabia is determined to continue to dominate what happens at Opec. It is by far the largest oil producer, producing around 9.5 million barrels of oil a day.
Iran, now free from sanctions, is ramping up production and hopes to reach 4 million barrels of oil a day, making it the second largest Opec producer. Between them, they pump close to a fifth of the world's oil.
While Opec no longer has the handle on the global oil price, it is still massively important. It is unlikely that there will be any accord between Saudi Arabia and Iran – but anything short of a complete walkout is positive for the oil price, and a higher oil price would, in turn, reduce the risk of deflation in Europe and Japan.
Two other straightforward things to look for this week, and a more offbeat one. The two obvious ones are the ECB meeting and UK house prices from the Nationwide. What the ECB does (probably very little) will be more interesting than what it thinks. Is Europe really heading back into another downturn, after a decent first quarter? Is Greece really settled? Are there other dangers?
As for UK house prices, the key is whether there is any evidence that the referendum is changing things. At the top end there is stagnation, but the middle and bottom are driving on. House prices are not really a Brexit issue – or, at least, they should not be – but there will be efforts by both sides to make them so.
Finally something different: Tesla has its annual shareholders meeting on Tuesday in California. This will help focus attention on the transformation taking place in the US on the role electronics and the automotive industry.
One third of all new mobile phone connections in the US are cars. Tesla is accumulating huge amounts of data about how its cars perform, including how they perform when being driven automatically. For example, when on automatic control they hold the centre of a lane much more closely than they do when being driven by a human.
The automatic industry now realises that this is not just about electric cars; it is about the way all cars are being used – the early stages of seismic change for the entire industry.
Join our commenting forum
Join thought-provoking conversations, follow other Independent readers and see their replies