Celebrating Valentine's Day isn't always straightforward for some Muslims – here's why
Muslim communities of the UK, especially young people, have organically developed a sense of cultural maturity that would be unimaginable amongst earlier generations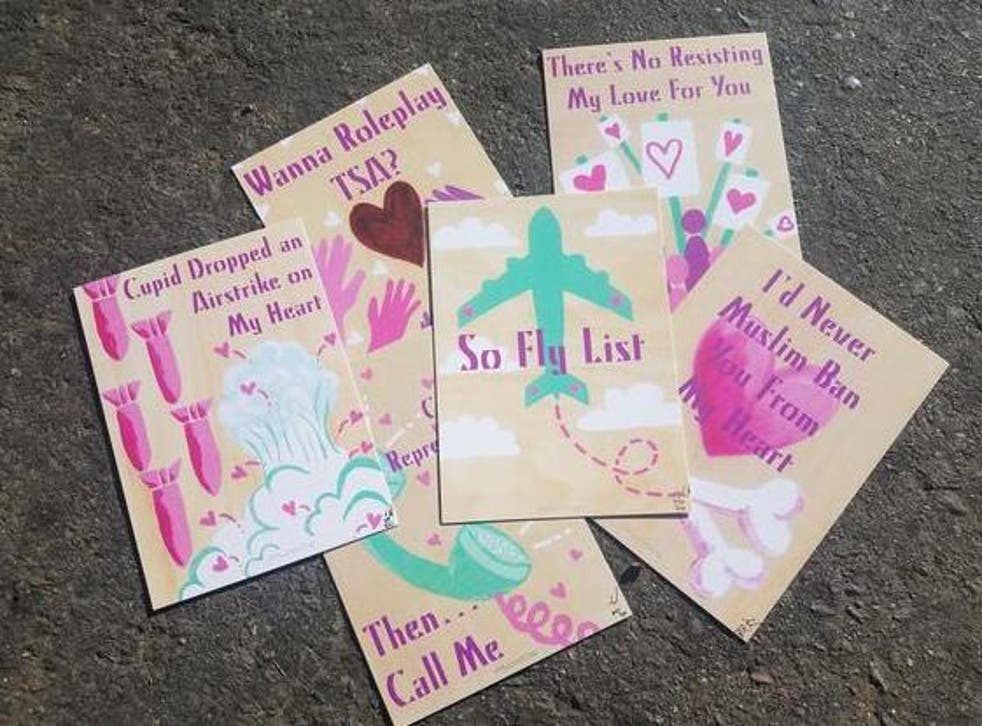 Whether you've embraced the season of love with roses and chocolate or you're already itching for the day to be over, Valentine's Day probably hasn't evoked any deep existential questions about your faith and identity – yet for many British Muslims, it does just that.
Now amplified through social media, year on year, we see a heated debate on the place Valentine's Day should or shouldn't have within Muslim communities, with some even denouncing the celebration as literally pure evil.
Combing over this antagonism to Valentine's Day, we see the bulk of the aversion is linked to its speculative pagan roots. In pre-ancient Rome, mid-February marked the festival of Lupercalia, a celebration of fertility. Centuries later, the memory of this archaic rite, alongside imagery of the mythological god of erotic desire, Cupid, fused together with the tragic tale of a persecuted Christian priest named Saint Valentine. As legend has it, on the day before he was to be executed, the soon-to-be-martyr wrote to the daughter of his executioner, signing his letter with the immortalised words, "from your Valentine".
The ten best romantic books for Valentine's Day

Show all 10
Wrap all of that narrative in a glittery, love-heart laden, immoderately-commercialised festival, and it's understandable why Muslims, especially those arriving into the West, might have been apprehensive in assimilating the idea of Valentine's Day into their communities.
So why then do the vast majority of Muslims, almost nine out of 10, surveyed recently in the UK appear to have no qualms with celebrating Valentine's Day? The reason is quite simple. British Muslims are culturally rooted in the UK and being born and bred on this island affords you a unique insider perspective into the social and cultural milieu of what it means to be British.
Just like many other communities, British Muslims are challenged with reconciling their globalised modern identities with the traditional values of their faith. Islam, like any other religion, cannot exist within a cultural vacuum. There is no Islam without a cultural context, the context of the Prophet Muhammad (peace and blessings upon him), was 7th century Arabia, and the context we find ourselves in now, is 21st century Britain.
From Andalusian Spain to the heartlands of China, wherever Muslims spread throughout the world, they embraced and enhanced the cultures they came upon through indigenising the timeless values, principles and ethics of their faith.
Muslim communities of the UK, especially young people, have organically developed a sense of cultural maturity that would be unimaginable amongst earlier generations. Hence we see British Muslims embracing Valentine's Day, not as a religious festival or for its obscure pagan roots, but rather as cultural insiders, taking it for what it is; a season to celebrate love and affection.
Anything that fosters love between two people, within the framework of what is acceptable in Islam, is embraced. Anything that doesn't is left behind.
Within the very DNA of the Islamic tradition lies wisdom of sustaining cultural familiarity wherever Muslims may go.
This became a hallmark of Islamic civilisation and is what anchored the faith in so many distinct peoples and places, and it is this spirit that British Muslims are invoking today; rediscovering the role Islam can play as a crucible for the best of what both heritage Muslim cultures and Western civilisation has to offer.
Love is the very foundation of Islam. It permeates the entire corpus of the tradition, from the lives of the Prophet Muhammad and his family and companions, to the tales of Layla and Majnun and the poetry of Rumi. Thus, it is my hope that Muslims can resist conceding to the commercial cacophony that Valentine's Day has become and rather use this day as an opportunity to revive the legacies of love within the Islamic tradition to help better our relationships today.
Support free-thinking journalism and attend Independent events
So, what could a Muslim-inspired Valentine's Day look like? Perhaps a powerful poem praising your partner or maybe the introduction a small gesture into your relationship, like eating from the same plate, just as the Prophet did, with the hope of rekindling sparks of love and affection.
What about bringing a sense of charity to the celebration, perhaps spending Valentine's Day in acts of service for those who have lost their loved ones? Or even just helping your single friends who are still on the search.
Today we're promised love at the swipe of our fingers, and yet people have never felt more isolated and lonely than ever before.
We can do better than this. We must. The Prophet Muhammad said that you can't claim to have faith if you don't love one another, and yet so many are still in search of love and meaning in their lives.
Love is the balm that will bind us all together, roses and chocolates might help a little, but perhaps this Valentine's Day we can delve deep into the wisdoms of our faith and enhance what this season of love could be for all.
Dr Bilal Hassam is a writer, broadcaster and creative director at British Muslim TV
Register for free to continue reading
Registration is a free and easy way to support our truly independent journalism
By registering, you will also enjoy limited access to Premium articles, exclusive newsletters, commenting, and virtual events with our leading journalists
Already have an account? sign in
Register for free to continue reading
Registration is a free and easy way to support our truly independent journalism
By registering, you will also enjoy limited access to Premium articles, exclusive newsletters, commenting, and virtual events with our leading journalists
Already have an account? sign in
Join our new commenting forum
Join thought-provoking conversations, follow other Independent readers and see their replies