Valentine's Day is all about straight people – and even they don't enjoy it
I'm fed up of seeing 'model couples' on my commute, online, offline, overground, underground. It's not fun as a queer person, but it can't seriously be fun for anyone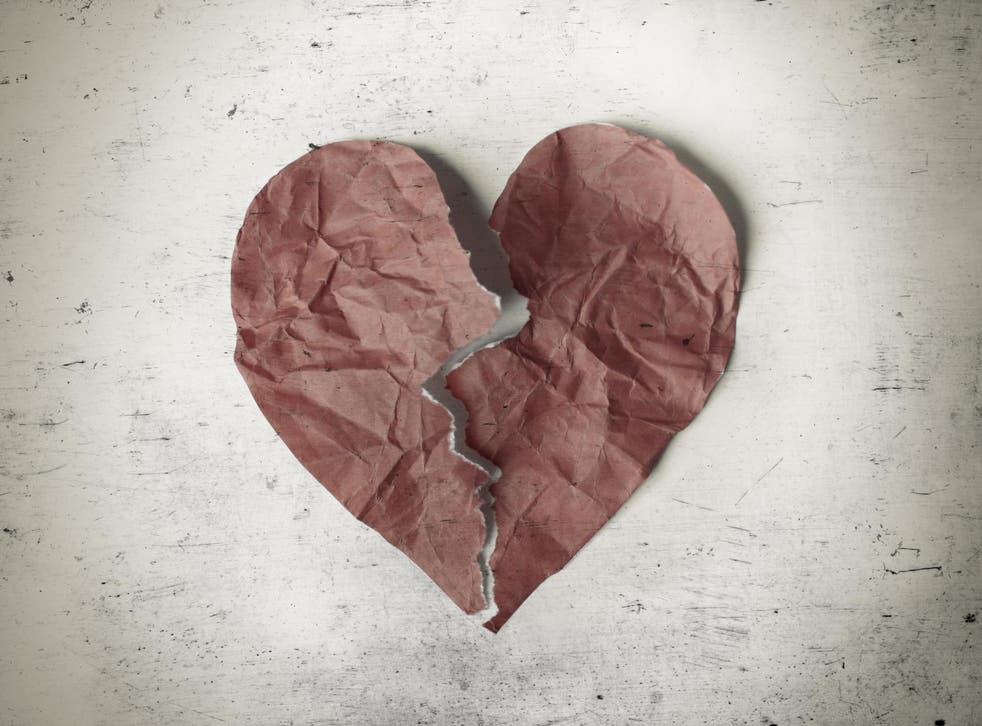 "You know something I don't see enough of – straight people," thought no queer person ever.
Yet Facebook has clearly picked the wrong algorithm, because unfortunately this morning my Facebook feed was inundated with advertisements full of straight couples.
Between stepping outside of my front door and getting to work, I passed countless more ads of a similar ilk – about gifts, dates, marriage – even erectile dysfunction. Pretty much all of them featured pictures of the "ideal" heterosexual couple going to the movies, laughing at each other's jokes or adopting their first dog together.
Even in work there's no escape. I was, just a few minutes ago, exposed against my will to an aftershave ad where the woman snogged the man's face off because of how he smelt. 30 seconds later they had a baby together.
Before you ask – no – this is not a dystopian future where queers are fed images of heterosexuals around the clock until they "convert", snog, have a child together and get their own dog. This is not a bad dream, or But I'm a Cheerleader. This is simply the months of January and February. Every single bloody year.
UK news in pictures

Show all 50
For that, I have Valentine's Day to thank. It is, in my opinion, the most annoying, tedious and unnecessary consumerist holiday of them all.
At least at Christmas and Easter you get bank holidays. On Valentine's Day nobody wins, apart from heterosexual couples who are in genuinely happy, healthy relationships and for some reason adore Valentine's Day (and let's be real, how many people is that?) – and, of course, businesses that profit off of using it as an opportunity to sell you whatever junk they possibly can.
And when I say nobody wins apart from loved up Sally and Stan and your local florist – I mean literally, nobody. While my girlfriend and I are constantly reminded that we're so far outside of the straight ideal we might as well be Martians (pansexual girl meets non-binary queer), my straight single friends aren't particularly jumping for joy at this holiday either. (Again, if the Government gave us a bank holiday I might reconsider).
What Valentine's Day does, after all, can be boiled down to two things. The first is that it tries to sell us stuff – chocolates, roses, movies, holidays. It uses our relationships and feelings as a way to guilt trip us into buying things to "show that we care". This is obviously complete nonsense, because we shouldn't need retailers to remind us to show people that we care about them. A bouquet of roses on Valentine's Day doesn't exactly reflect a great amount of thought.
Treat your Valentines day date to a romantic meal at Greggs
The second is that it pushes society's ideal of what our relationships "should" look like – heterosexual, monogamous, sexual, romantic. If you don't have this – whether that's because you don't want to or you just don't – you are considered to be failing in the eyes of a society that pushes us all, inevitably, towards the nuclear family ideal. That's what happens when sexual/romantic relationships are valued above all others, hailed as the destination that we should all be heading towards. Then marriage, our own house with a garden and 2.5 kids, of course.
I'm fed up of seeing "model couples" on my commute, online, offline, overground, underground… even when I get home and I'm just scrolling through Facebook. It's not fun as a queer person, but it can't seriously be fun for anyone, whether that's the straight couple who don't ever want to get married, the polyamorous partners who are frowned upon when they go out for dinner, the aromantic couple who are just fed up of being told their relationships need to be "romantic" all the time, the single person who is pressured into feeling rubbish for not being in a relationship of some kind.
Then there's the fact that our relationships aren't perfect, and never can be, because we're simply human. Even if we are with someone, it doesn't mean that Valentine's Day will be a breeze.
There is of course the more serious issue that many people are in partner relationships that are abusive. Society pushing this "nuclear family happy couple" ideal is just another barrier to leaving.
The way we look at love and relationships nowadays is so narrow-minded, and actually very unhealthy. Pushing the heteronormative nuclear ideal is of no benefit to anyone.
What aggravates me the most about Valentine's Day is not the fact that queer couples are left out of it – it's the fact that anyone can be made to feel awful if they're not included in it. And that's pretty much everyone.
It's an archaic, consumerist and exclusionary way to celebrate love – it's time to scrap it.
Register for free to continue reading
Registration is a free and easy way to support our truly independent journalism
By registering, you will also enjoy limited access to Premium articles, exclusive newsletters, commenting, and virtual events with our leading journalists
Already have an account? sign in
Register for free to continue reading
Registration is a free and easy way to support our truly independent journalism
By registering, you will also enjoy limited access to Premium articles, exclusive newsletters, commenting, and virtual events with our leading journalists
Already have an account? sign in
Join our new commenting forum
Join thought-provoking conversations, follow other Independent readers and see their replies