Vegans hurt their case by being too extreme
Shunning food which you consider harms animals is a personal choice – not one I would adopt, but let's agree to disagree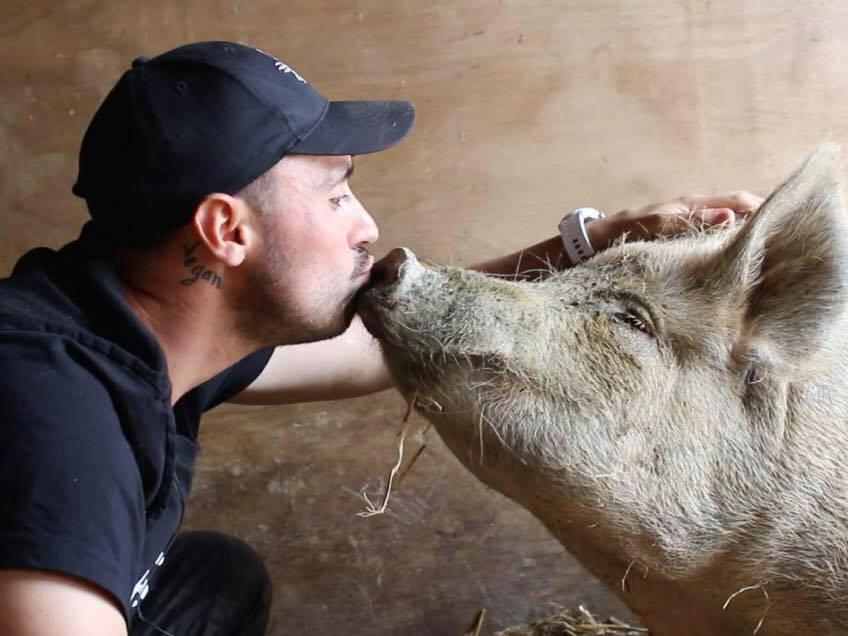 Are militant vegans the most po-faced people on the planet? A peaceful protest is not a tool in their armoury – these evangelists prefer an anonymous threat, a graffitied slogan or a hysterical rant.
Earlier this week, Radio 2 presenter Jeremy Vine was about to interview an animal rights activist, when the chap spied Vine's lunch sitting on the desk – a simple ham and cheese sandwich.
The offending object triggered a tirade of abuse, with the ham denigrated as "the flesh of a dead pig [and] the dead body of an animal that didn't want to die". The cheese was no better, according to 31-year-old self-styled "vegan educator" Joey Carbstrong (real name Joey Armstrong).
He believed it came from "a mother who had her children taken from her, and had hands shoved in her anus and was artificially inseminated with bull semen. This is probably why vegans would say a dairy farmer is akin to a rapist."
Shunning food which you consider harms animals is a personal choice – not one I would adopt, but can't we agree to disagree? Most vegans are happy to sit down to a meal with others eating the food of their choice, but this growing militancy does little to promote their cause.
Vegans storm steak Melbourne restaurant in protest
Sheep farmer Alison Waugh told a BBC programme that she had received notes telling her family to "go die", while other farmers have received similar threats and had their premises vandalised.
The amount of meat we eat is steadily declining, as people become more health conscious, but it's not down to these shrill threats or the ridiculous "clean eating" brigade. I believe in moderation, and eating everything, providing it's got a good CV.
We are living in the age of the snowflake – in 2017, the British advert that prompted the most complaints (755) featured a dancing chicken strutting its stuff for KFC. Enraged vegans and vegetarians said it was "disrespectful and distressing". I presume they turned the television off during Christmas ads displaying glistening roast turkey in case they were offended.
Join our commenting forum
Join thought-provoking conversations, follow other Independent readers and see their replies