My father served the United States for 22 years — and got so little in return
I love my dad and I appreciate his service to our country. But I can't pretend it wasn't difficult, or that we weren't let down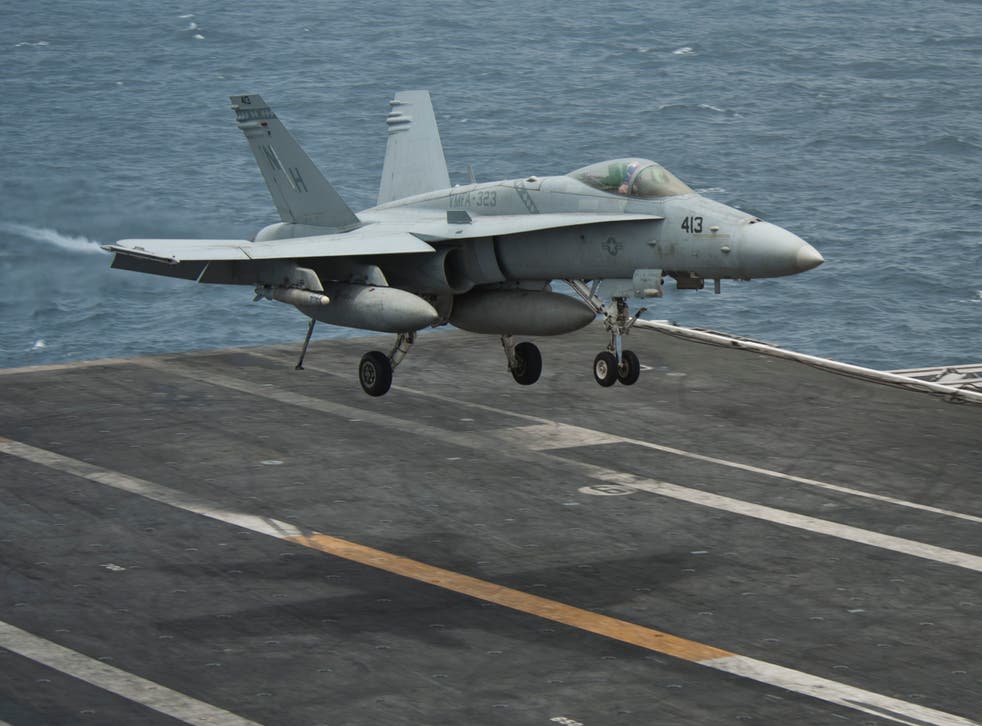 My father served in the US Marine Corps for 22 years, the majority of my life. As such, I've lived in multiple states and have attended more schools than I can count. Both of those numbers would have been much higher had my dad not moved without us once to prevent my brother and I from changing school districts yet again. He lived in Louisiana for three years while we stayed behind in San Diego. After 9/11, he was deployed to Iraq.
When my father returned from his overseas tours, to say our family was shambolic would be an understatement. Without adequate support, my mother was unable to manage two adolescents going through puberty, one with clinical depression and the other living with learning disabilities and other ailments. Simultaneously, my mother suffered from her own mental illness and high blood pressure — something a 2016 Health Psychology study suggests is a symptom of being a military spouse.
Overwhelmed and far from her family in northern California, my mom didn't know how to handle raising two children on her own. Being effectively made a single parent wasn't something she had signed up for. But what resources did she have?
According to a 2017 Military Medicine study, the few resources available to military families in such situations, coupled with "limited organization and parsimonious provision of services… [make] it particularly difficult for spouses and family members to navigate resources" which might help.
A 2017 study found that "long deployments are associated with adolescents' academic and social-behavioral maladjustments and diminished parental well-being." This was certainly the case with my family — and we floundered.
In 1997, my father had lower back surgery to address injuries sustained during his service. My parents split up in 2006 and got back together in 2009, something relatively unheard of. Currently, I take Zoloft, my brother takes Invega and my mother takes Seroquel and Thyroxine. This year, my dad had cervical vertebrae fused together to eliminate pain from nerves they were pinching. My father's military service has left him over 70 per cent disabled.
Donald Trump seems to think that he can stop veteran suicides with 'stimulants'
I love my dad and I appreciate his service to this country. I feel he and my mother made the best decisions they could about my mine and my brother's lives with the information and guidance they had available. I'm grateful I was able to call my dad to confirm dates and timelines about his service. Today, on Veteran's Day, I will call him again and we'll talk at length about one of his favorite subjects—Stephen Colbert.
But I do wish he could have been around for more of my life. And I do wish my dad didn't have to decide between seeing his family and having a semblance of consistency in his children's upbringing. After all, military families relocate 10 times more often than civilian families.
A 2013 study focusing on military family demographics found that military families are far from uniform — they are a diverse and varied population. As such, "the best policies and programs to help military families and children are flexible and adaptable rather than rigidly structured" — but flexible and adaptable services don't exist. We would have thrived if we had been able to access counseling and support that kept us together and addressed our specific needs. Instead, our family was left to pick up the pieces after each relocation and deployment.
I know my father willingly made a sacrifice in service to the United States. I just wish that the United States could have supported his family in return.
Register for free to continue reading
Registration is a free and easy way to support our truly independent journalism
By registering, you will also enjoy limited access to Premium articles, exclusive newsletters, commenting, and virtual events with our leading journalists
Already have an account? sign in
Register for free to continue reading
Registration is a free and easy way to support our truly independent journalism
By registering, you will also enjoy limited access to Premium articles, exclusive newsletters, commenting, and virtual events with our leading journalists
Already have an account? sign in
Join our new commenting forum
Join thought-provoking conversations, follow other Independent readers and see their replies