Here is everything that's wrong with the government's new Victims Strategy
While clear progress has been made in certain areas for victims, many have yet to be convinced that the plan to overhaul support services will succeed in delivering the change they truly need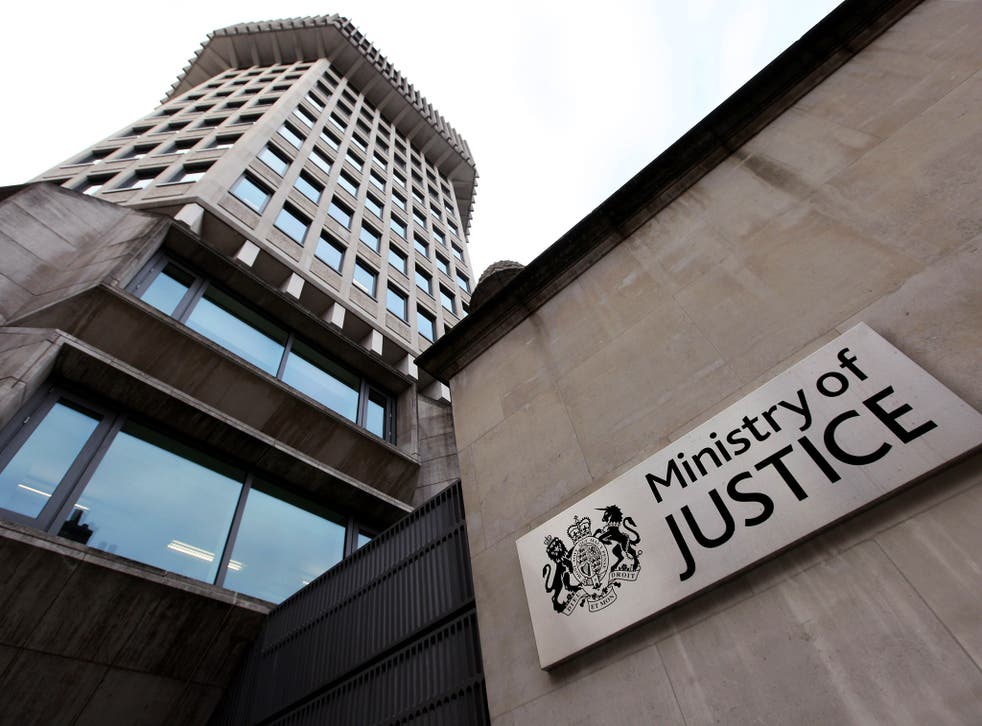 Today, the government finally published the first ever cross-government Victims Strategy – a series of measures intended to provide greater support for victims of violent offences. Five years ago, I started the campaign for a Victims' Law – a law that would legally enshrine the Victim's Code of Practice, giving victims of crime enforceable rights and a recognised and respected status within the justice process.
The government responded to that campaign by consulting on reforming the Victims' Code of Practice in 2013, and, in January last year, committed to undertake a review of the effectiveness of the Victims' Code, as well as justice agency compliance, scoping the need for primary legislation and producing a strategy by January 2018.
UK news in pictures

Show all 50
While I am pleased that the submissions I have made, and have been working on for London, have been included in this strategy for further consultation, I am disappointed that it fails to address the importance of safeguarding the rights of victims from being cross-examined unfairly, and on irrelevant material that undermines their credibility.
It also makes little mention of the mental health trauma most victims experience and the long-lasting effects this has on their ability to rebuild their lives. More focus is needed on adequately resourcing treatments with sustainable funding – I've known of cases of rape and sexual violence victims who have been left unsupported on waiting lists for six months or more.
I was disappointed to find no government commitment to introducing an Independent Violence Advocate (IVA), which is crucial to victims' recovery and positive journey through the criminal justice system. Victims tell me how isolated they feel when navigating the system without someone in their corner, which is precisely what this strategy is supposed to combat.
Crime across the country is changing and with cuts to policing and funding for specialist support services, victims can be left unsupported and exposed to further risks. Despite the government's commitment to address some of these issues and place victims at the heart of the criminal justice system, there is overwhelming evidence from victims and support services that too many are still being failed at every juncture.
Some progress has been made in that ministers now recognise that the current code is "meaningless" and that there is an urgent need to introduce a Victims' Law, strengthen compliance of the Code and afford the National Victims' Commissioner more powers to hold agencies to account.
It also recognises that victims must have access to vital support to ensure they remain engaged, and commits to streamlining contact and integrating services for victims navigating the complex justice process. In London, we are recommissioning our victim services to deliver a more effective and supportive service by ensuring there is a "one point of contact" model to support victims throughout their journey.
Improving the court experience, often one of the hardest parts of the process of in the aftermath of being subjected to violence, is crucial if we are to secure best evidence from victims during such a traumatic time. The promise of new guidance on pre-trial therapy, if it is delivered effectively, is real progress, as victims urgently need reassuring that their counselling records are not subject to cross examination.
There is a great cost to becoming a victim, not just physical or emotional, but often financial, and the reform of the cumbersome and rigid Criminal Injuries Compensation Authority is welcome – but the government must progress this recommendation swiftly in order to make any real change.
While clear progress has been made in certain areas for victims – I am glad, for example, that the clause in the Victims' Bill legislation citing the undue leniency scheme will be updated to include recent offences such as coercive control and stalking – I am yet to be convinced it will deliver the change we truly need, as much of this strategy has been discussed and debated over the years and never fulfilled.
Protecting the rights of victims is an ambitious plan in the current climate where cuts are greatly affecting their experiences and safety. This coupled with insufficient resources from central government for victims' services beyond 2020 is a real threat to what can be provided on the ground.
I will continue as the first Victims' Commissioner for London to champion the rights of victims in the capital and continue to put pressure on the government over the coming months to develop its words into real action and change. Because without proper funding, the urgent changes we need to help victims access a transparent justice service will remain nothing more than a set of repeated expensive paper-based exercises, and yet again, it will be victims who are failed.
Claire Waxman is London's first Victims Commissioner, working to improve the experience of victims of crime in the city
Register for free to continue reading
Registration is a free and easy way to support our truly independent journalism
By registering, you will also enjoy limited access to Premium articles, exclusive newsletters, commenting, and virtual events with our leading journalists
Already have an account? sign in
Register for free to continue reading
Registration is a free and easy way to support our truly independent journalism
By registering, you will also enjoy limited access to Premium articles, exclusive newsletters, commenting, and virtual events with our leading journalists
Already have an account? sign in
Join our new commenting forum
Join thought-provoking conversations, follow other Independent readers and see their replies